7:12 PM
FEFKA masters award for KG George
7:11 PM
As Ottaal bagged IFFK best film, FIPRESCI and NETPAC, the film will be screened in all theatres- Tagore, Nishagandhi and Kalabhavan
7:02 PM
Award for best online reporting goes to Manorama Online
7:01 PM
Best technical theatre goes to New screen 1
7:01 PM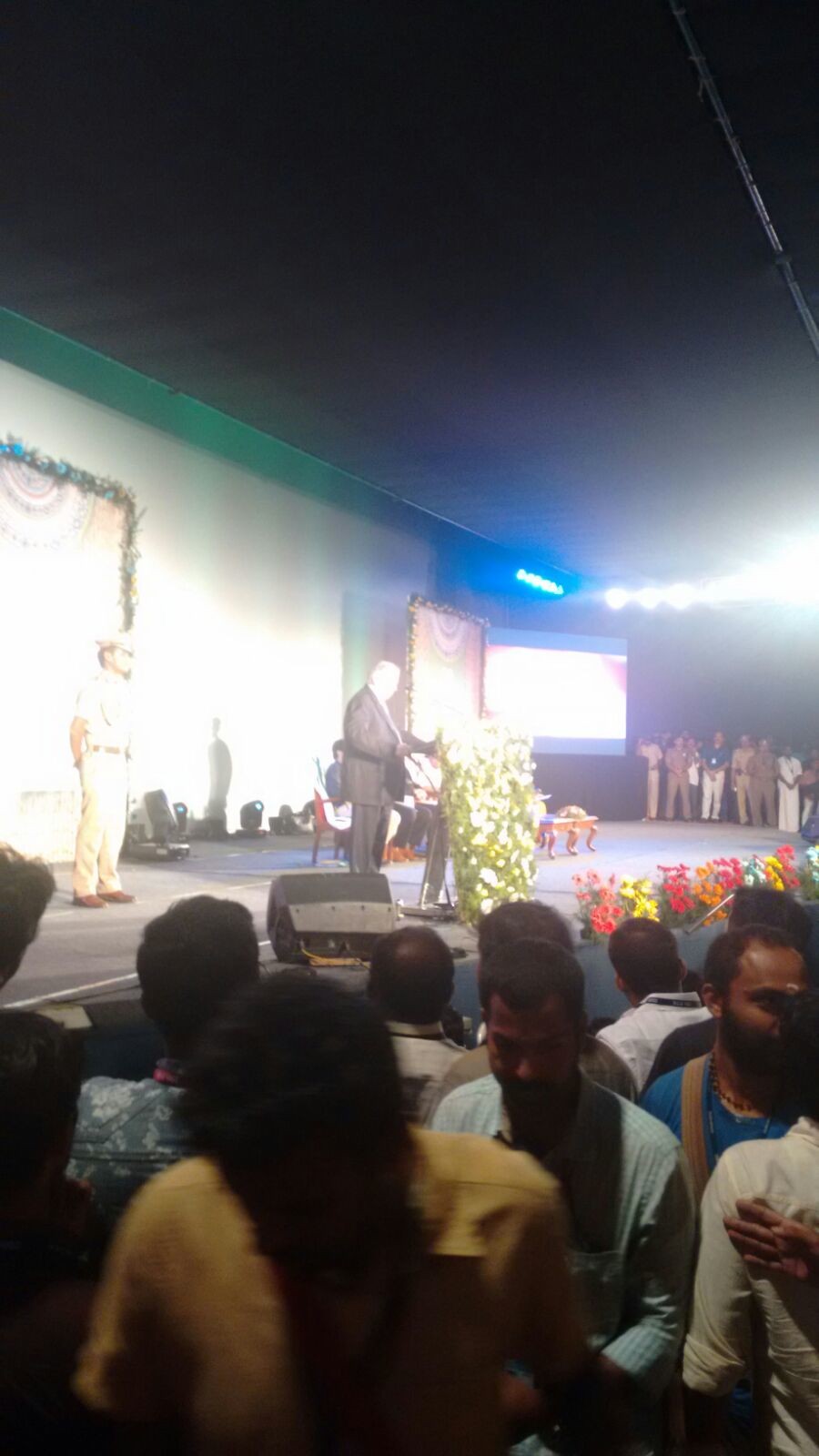 6:55 PM
Governor P Sathasivam speaks after giving away the awards
6:52 PM
NETPAC award for Isreal movie 'Yona' by Nir Bergman
6:52 PM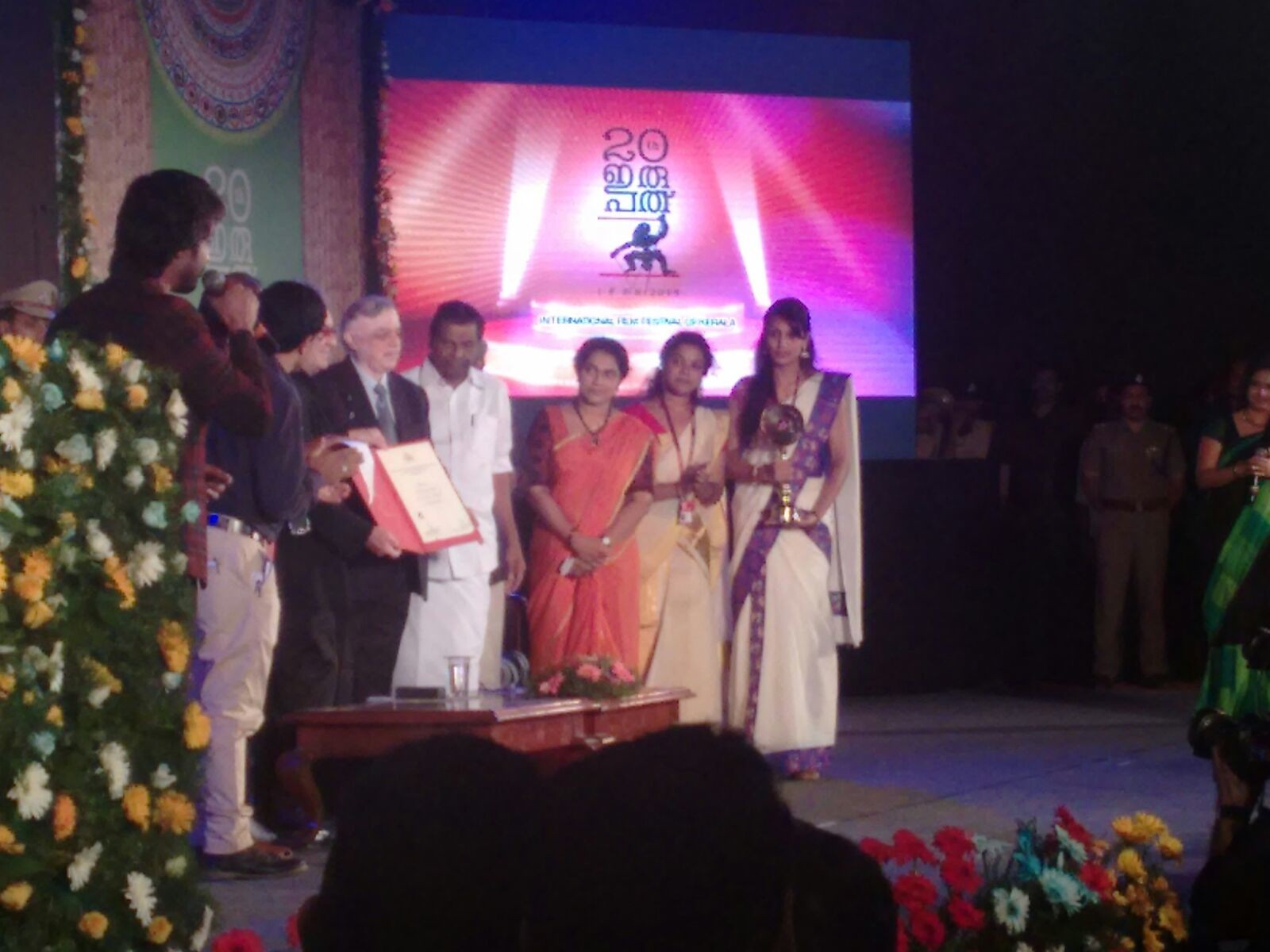 6:47 PM
FIPRESCI award for 'Ottal'
6:46 PM
Special mention for Kumarakom Vasudevan and Ashanth K Sha for 'Ottal'
6:43 PM
Best Malayalam film 'Ozhivudivasathe Kali' by Sanalkumar Sasidharan
6:43 PM
Best debut director Abu Shahed Emon for 'Jalal'
6:42 PM
Audience poll goes for 'Ottaal'
6:41 PM
Rajatha Chakoram for best director goes to Jun Lana (Shadow Behind the Moon)
6:38 PM
Director Jayaraj recieves the award
6:36 PM
'Ottaal' wins best film
6:30 PM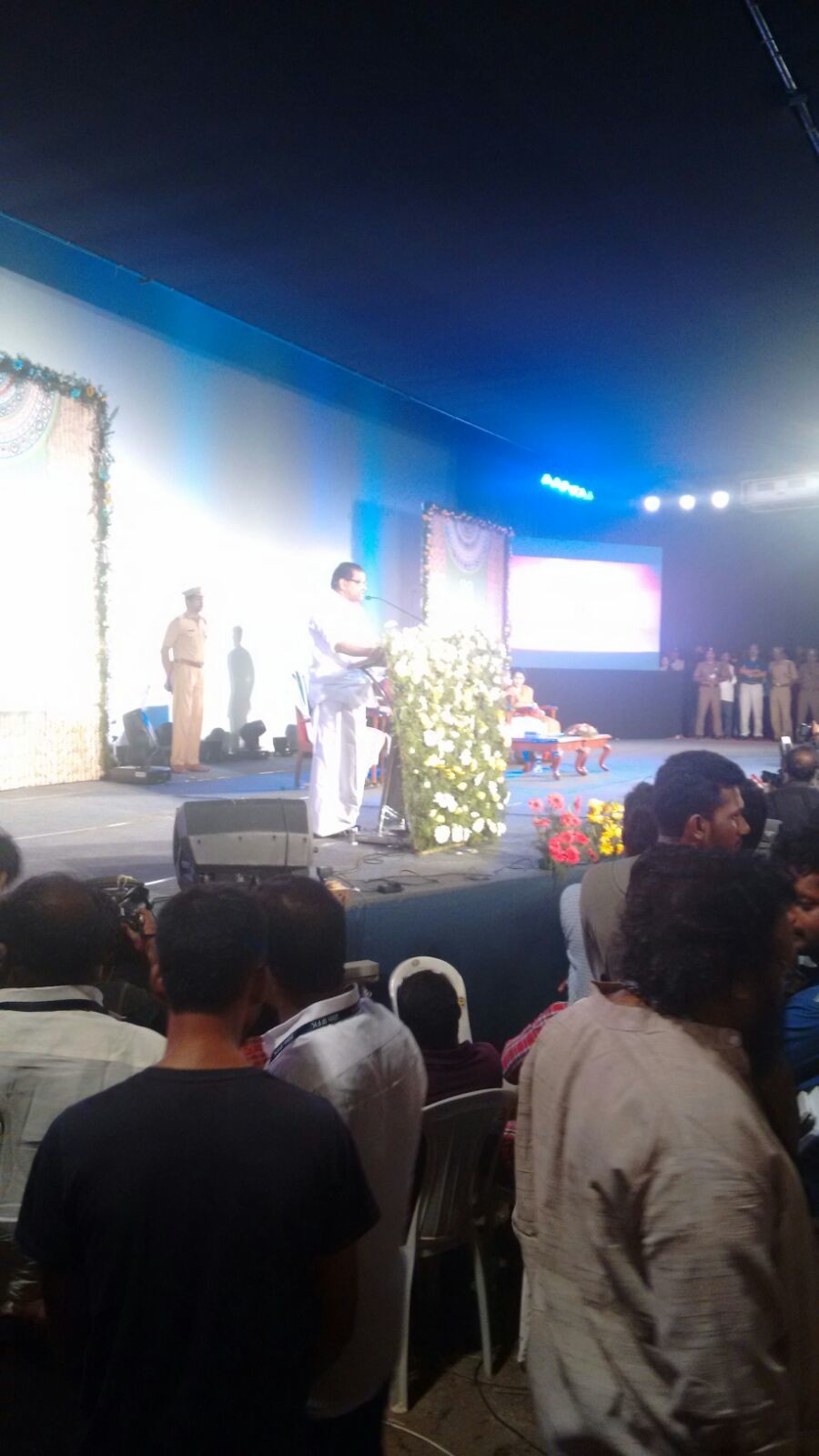 6:27 PM
Minister Thiruvanchoor Radhakrishnan on stage
6:21 PM
VS appreciates effort taken by organizers for bringing good movies and organizing the fest well
6:21 PM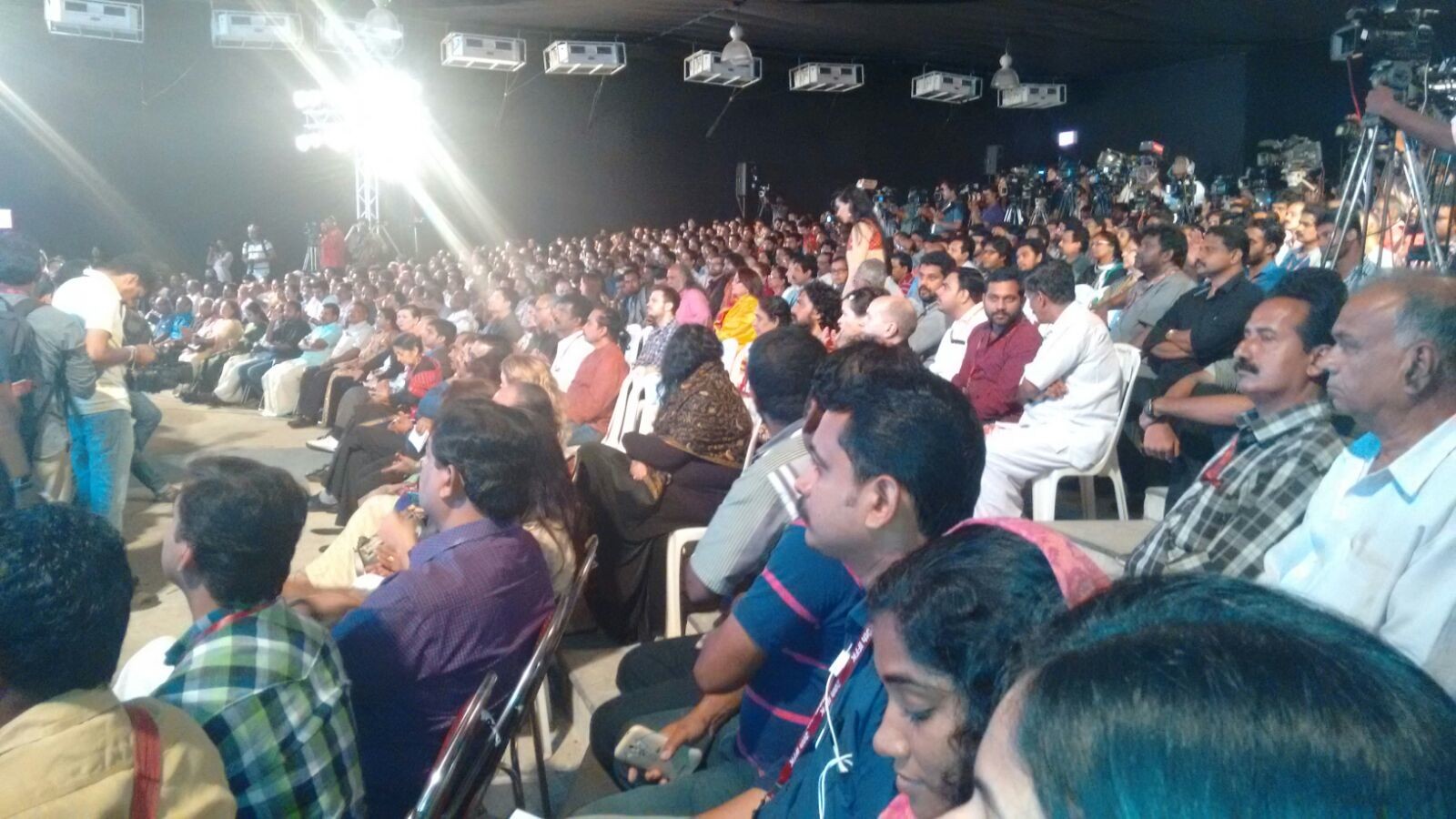 6:20 PM
Houseful audience
6:19 PM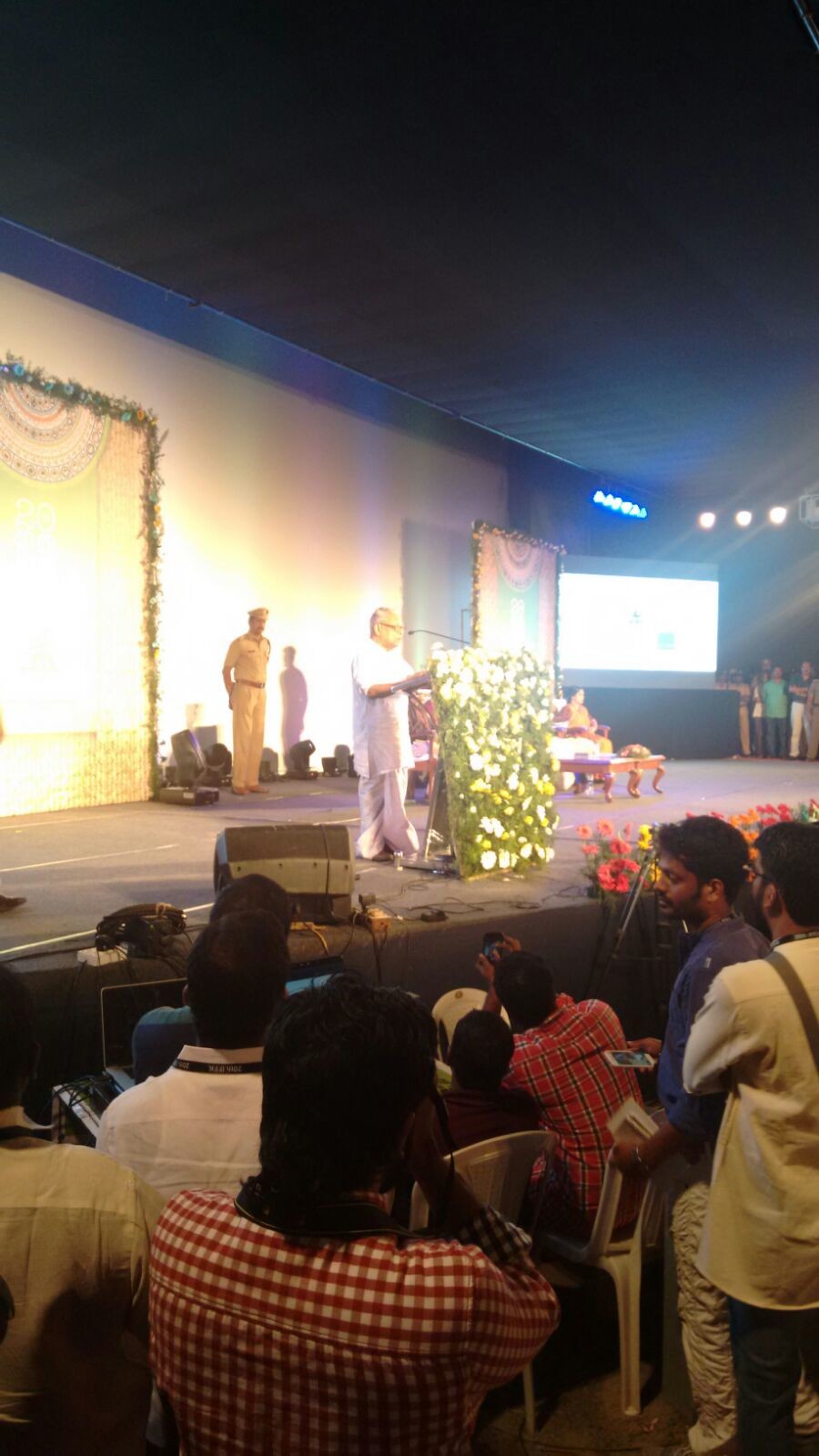 6:15 PM
Opposition leader VS Achuthanandan on stage
6:06 PM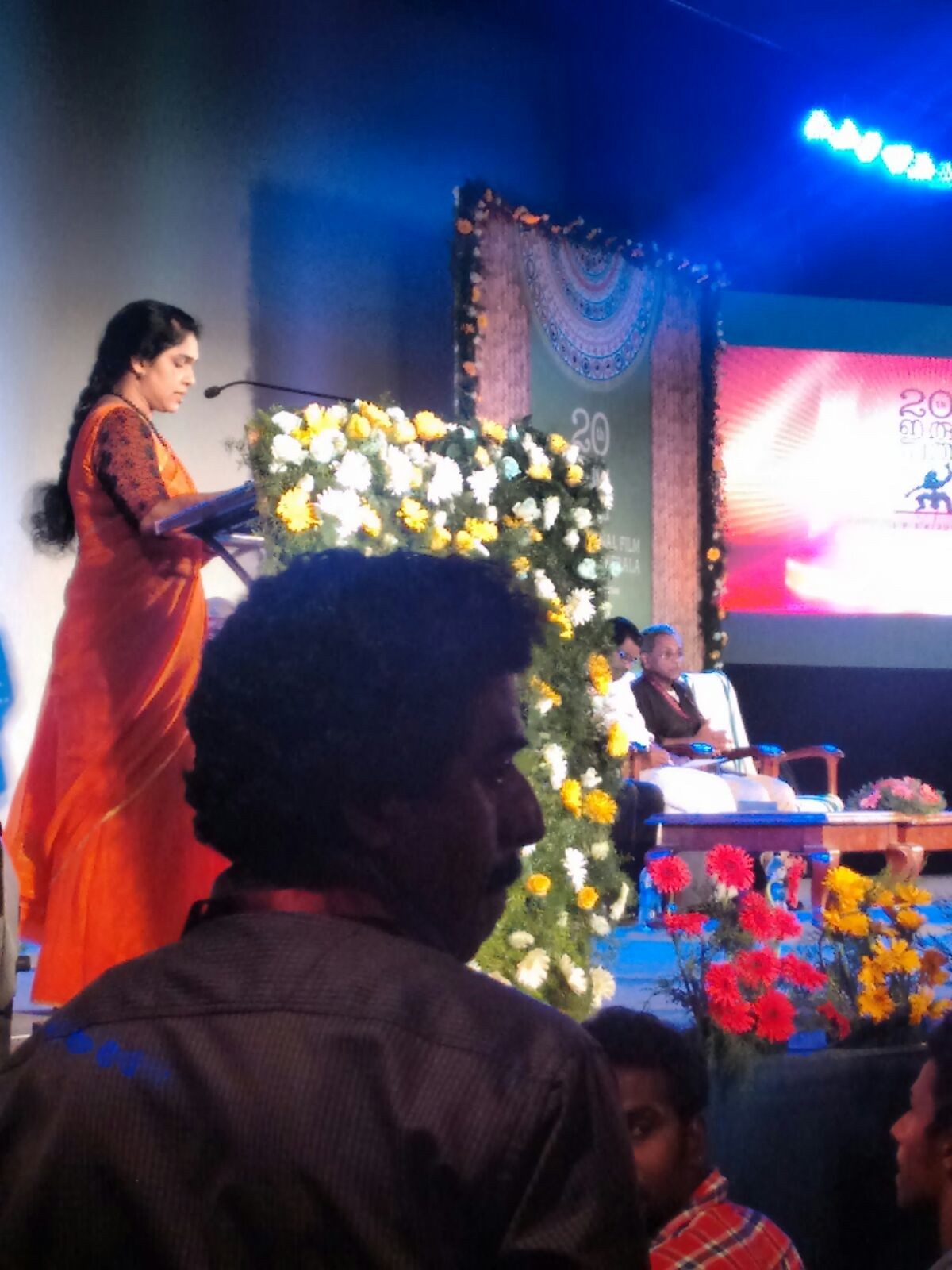 6:05 PM
Rani George IAS Secretary, Department of NORKA Govt. delivers the welcome speech
6:00 PM
Ceremony begins with National Anthem
5:48 PM
VS on stage
5:45 PM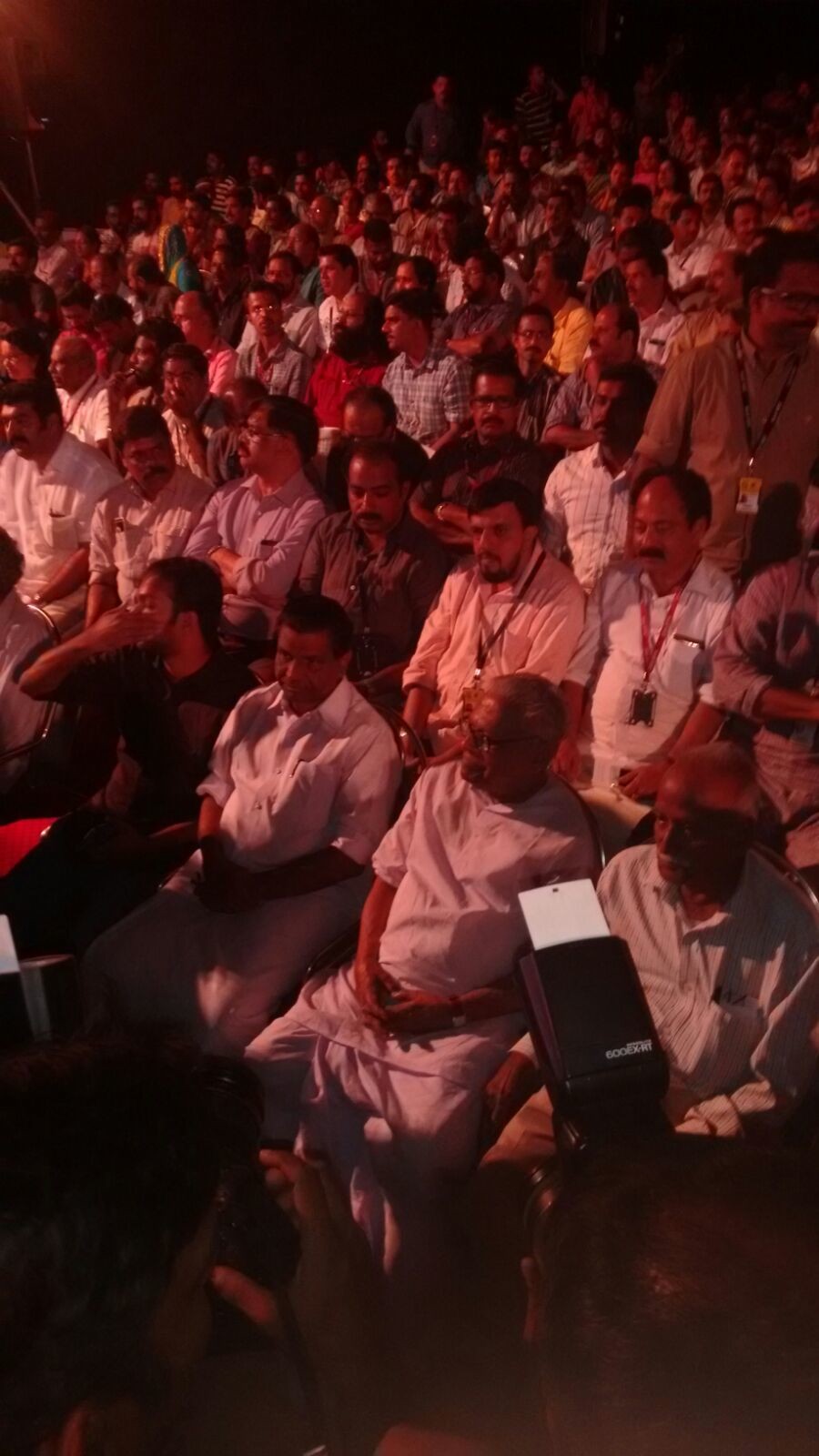 5:40 PM
Opposition leader VS Achuthanandan arrives
5:35 PM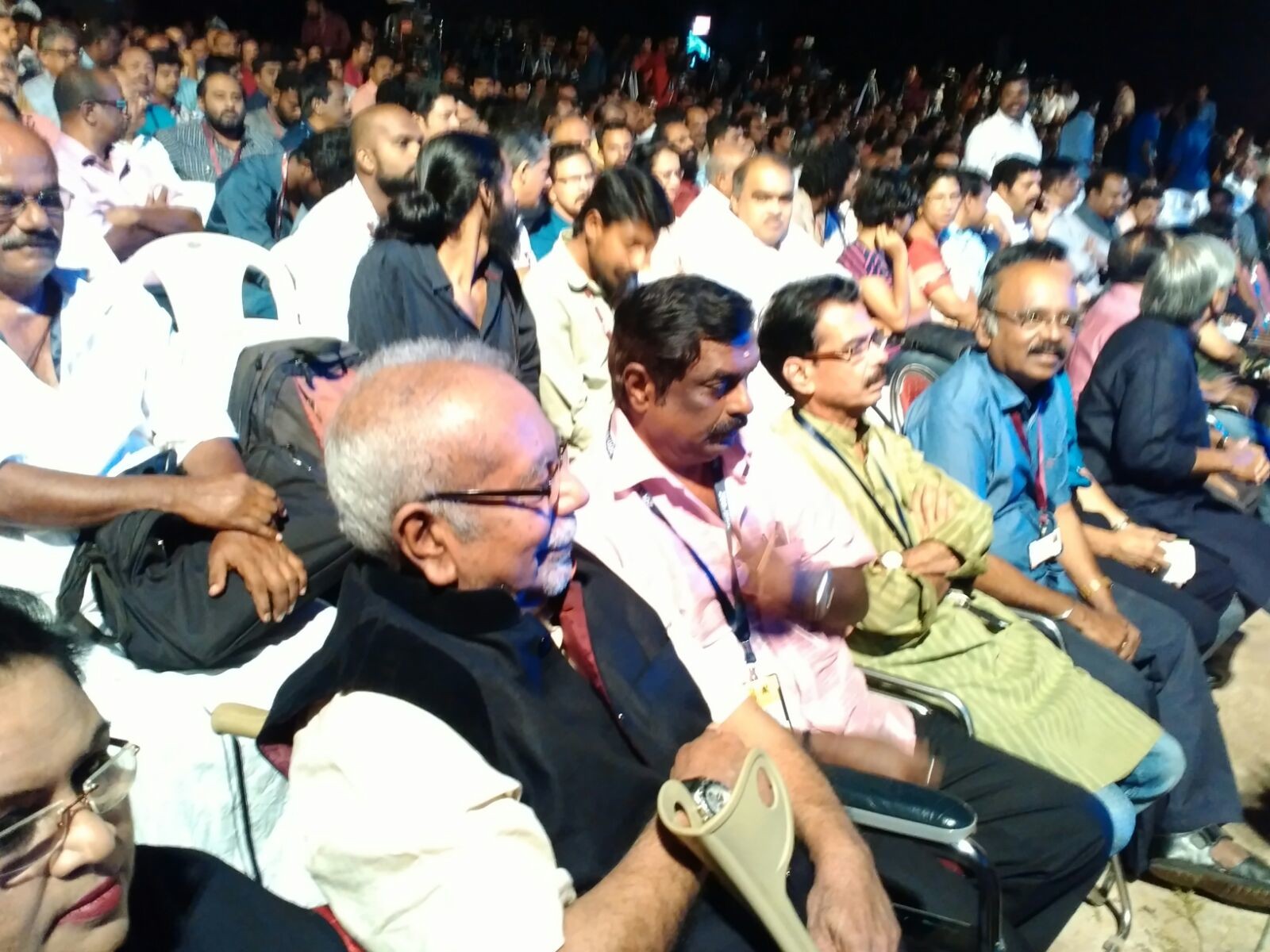 5:30 PM
Film director KG George among the dignitaries
5:27 PM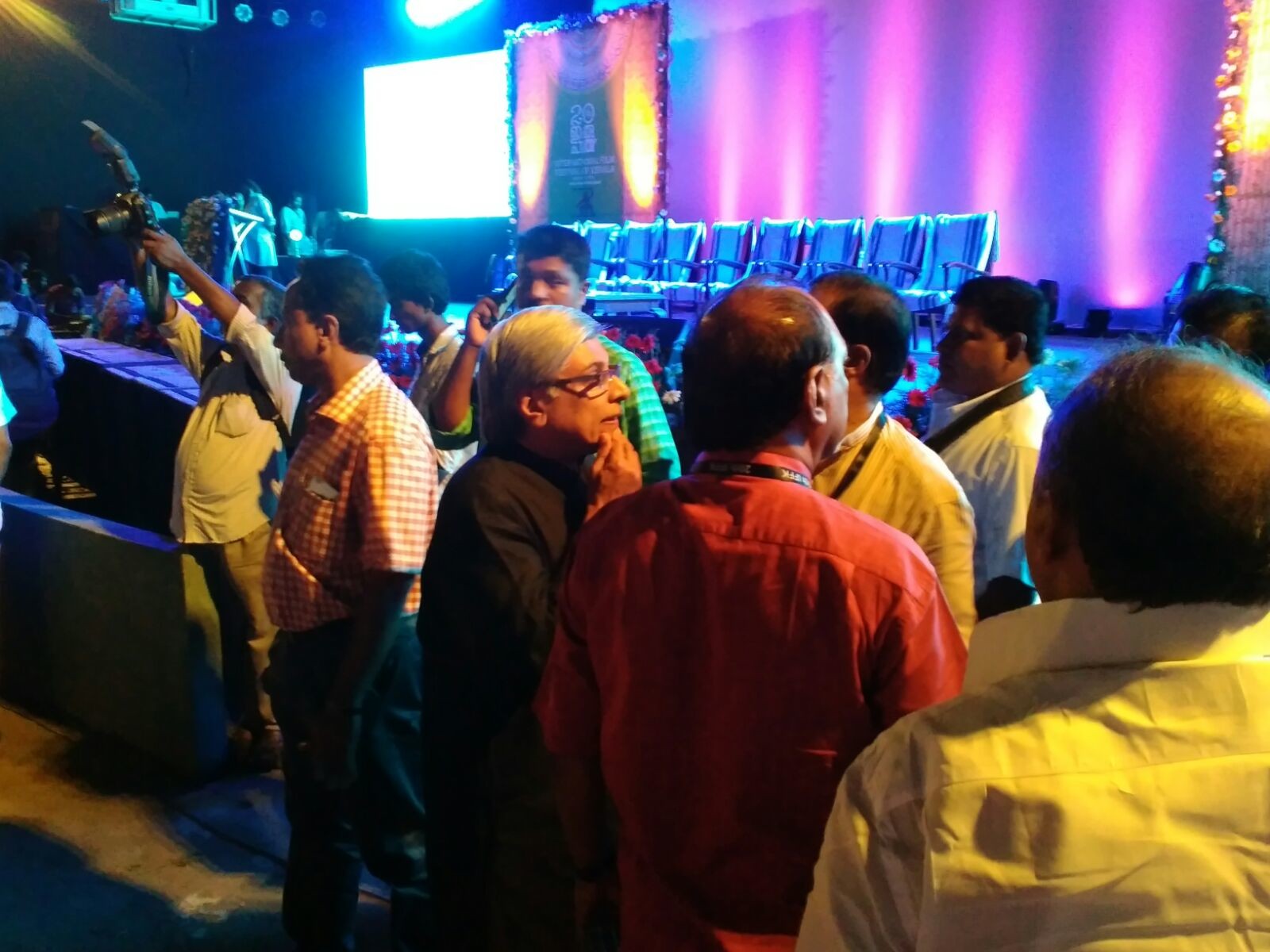 5:26 PM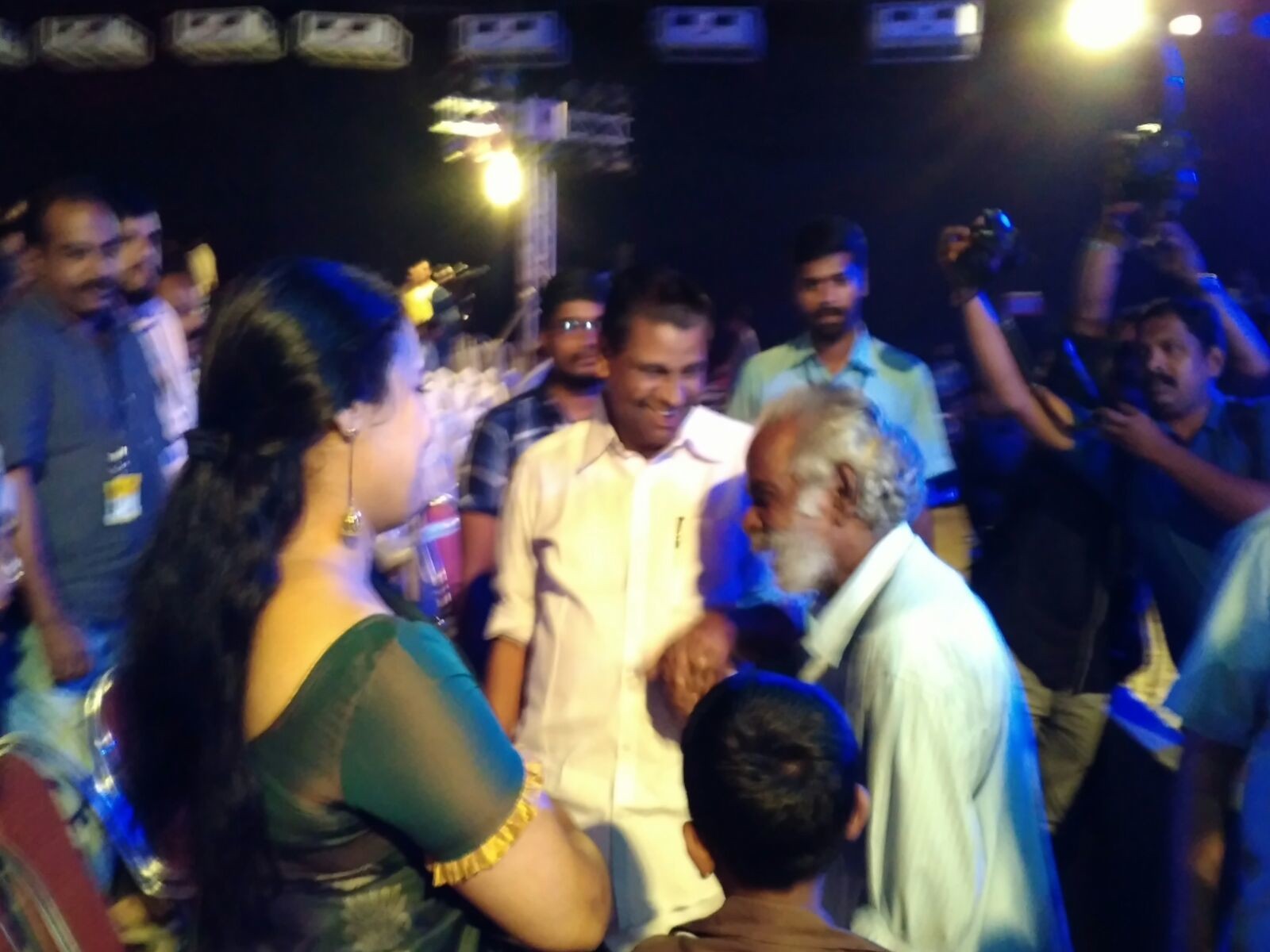 5:24 PM
'Valyappayi has become famous', says Thiruvanchoor to Kumarakom Vasudevan who played Valyappayi in the movie 'Ottaal'
5:23 PM
Thiruvanchoor Radhakrishnan talks to 'Ottaal' team
5:23 PM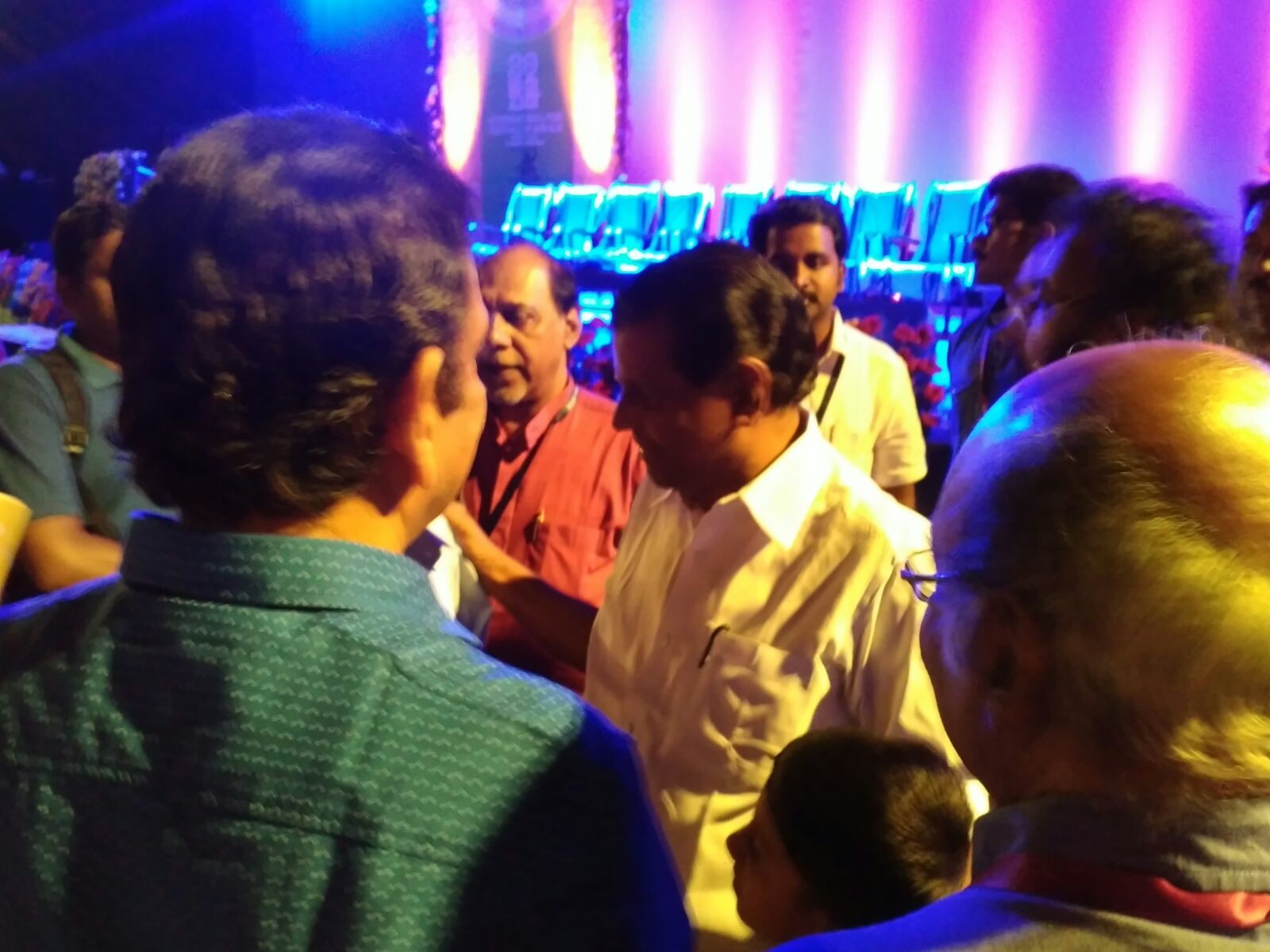 5:21 PM
Minister Thiruvanchoor arrives
5:20 PM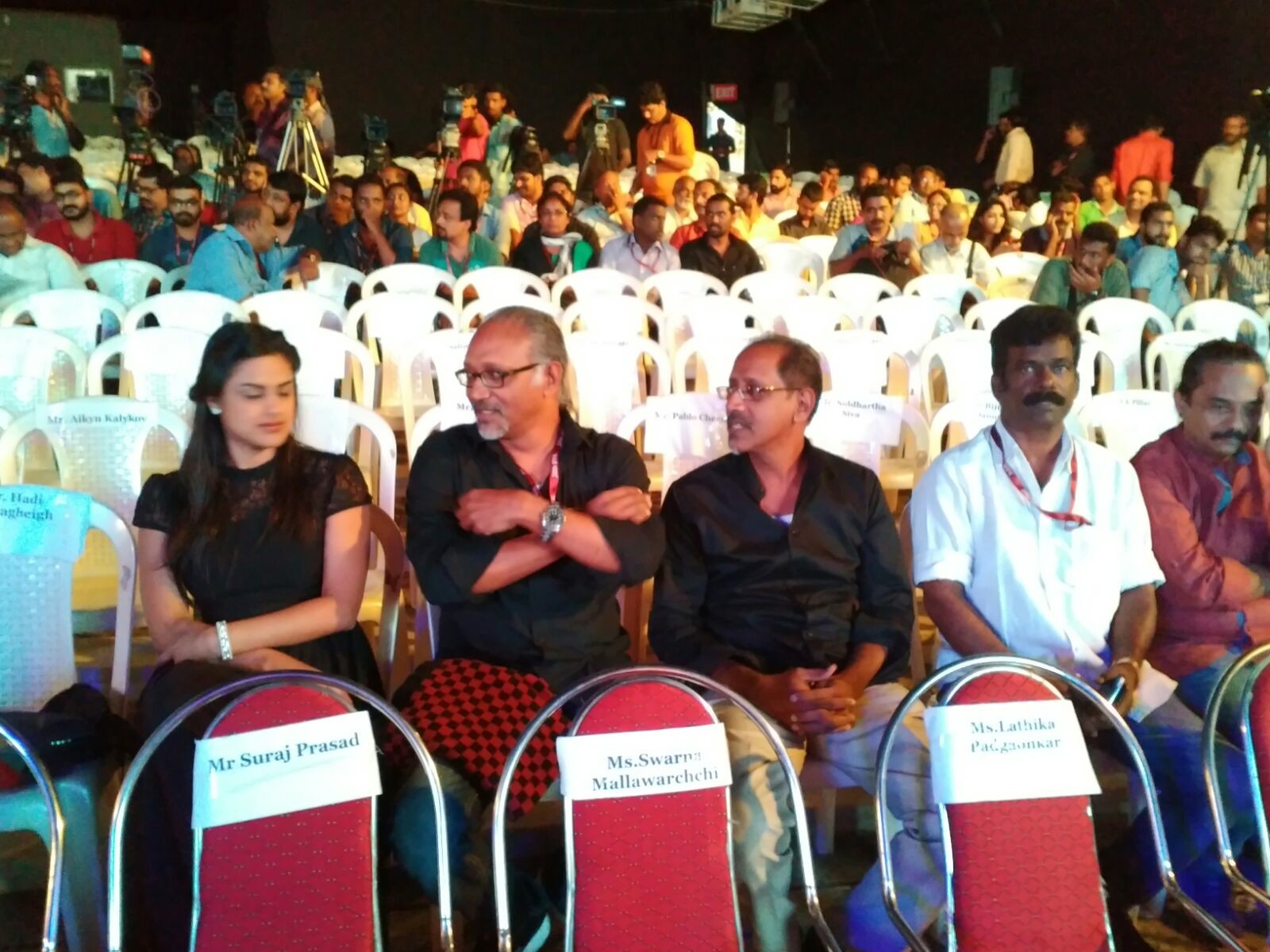 5:17 PM
Team 'Chaayam Poosiye Veedu' at IFFK closing ceremony
5:16 PM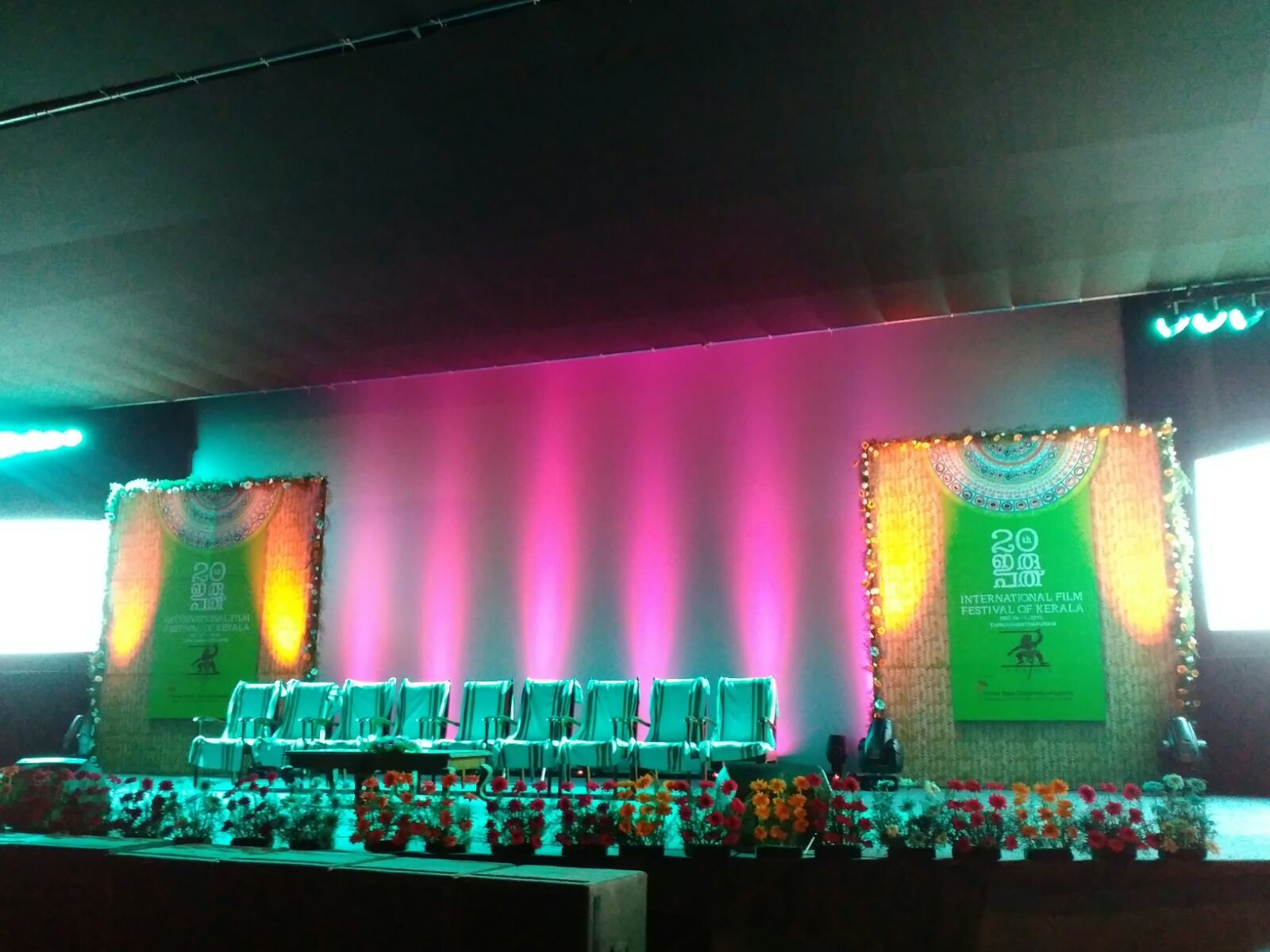 5:15 PM
Stage is set for the finale
5:08 PM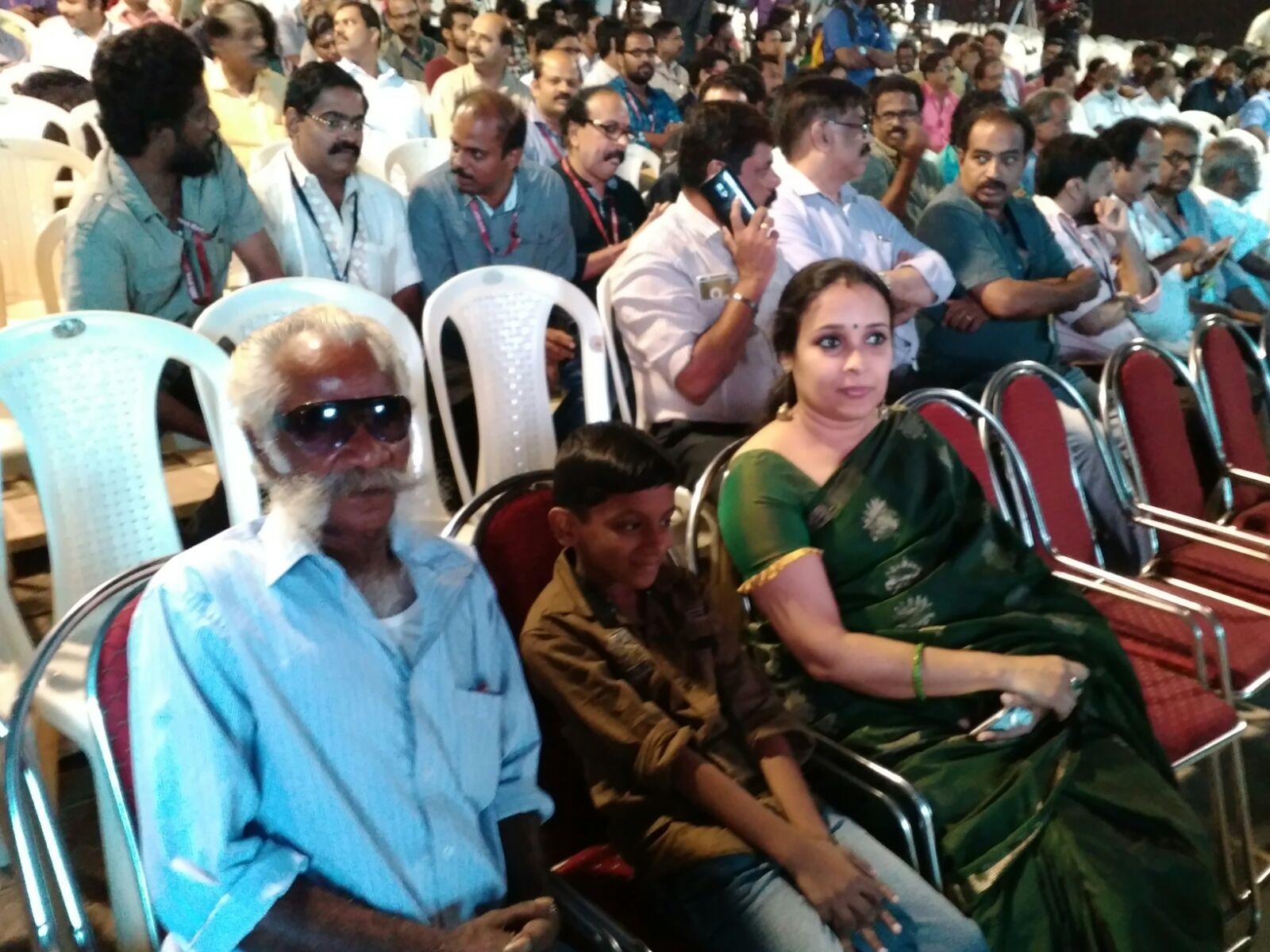 5:07 PM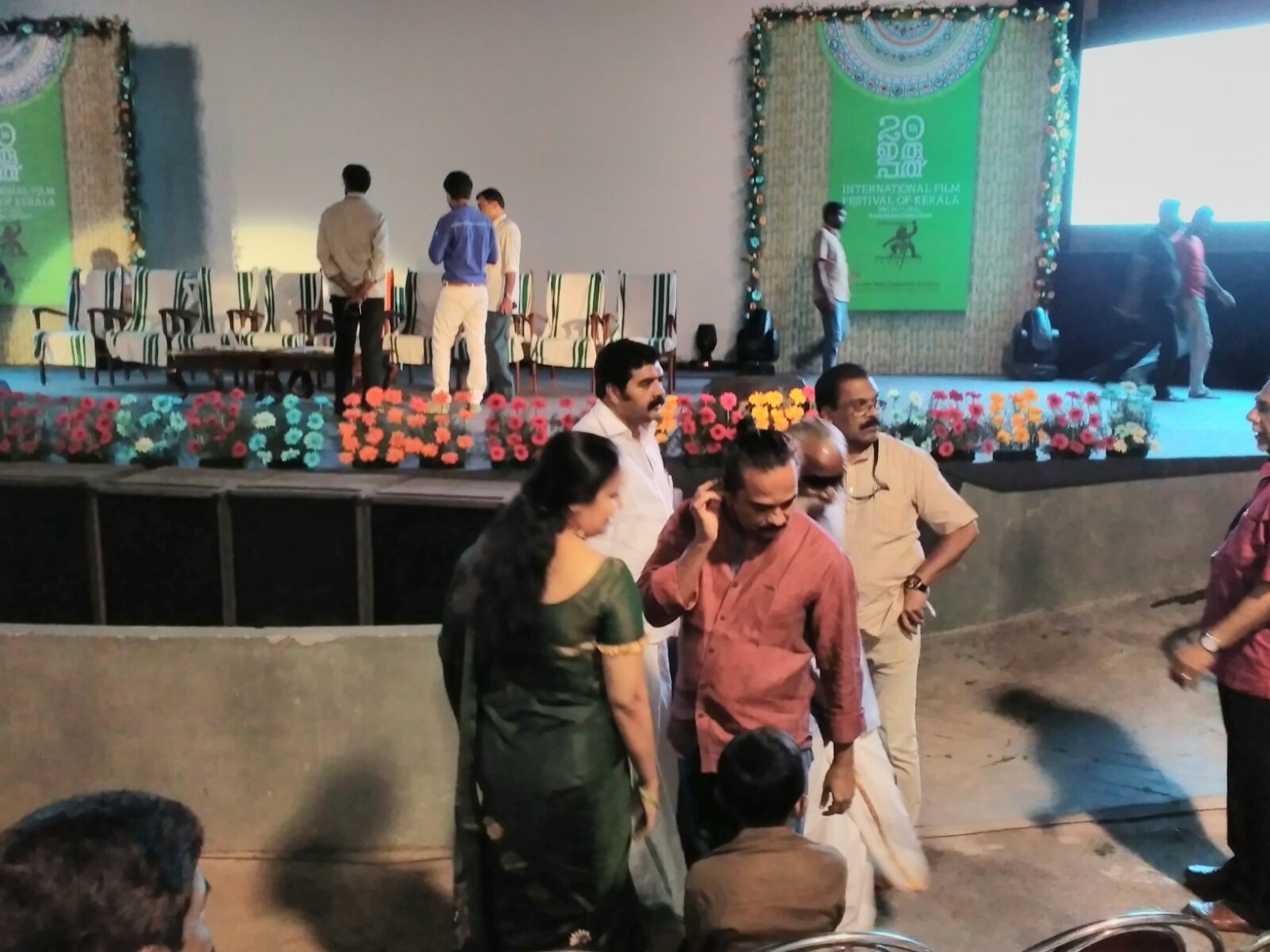 5:05 PM
Jayaraj and 'Ottaal' team arrive at Kanakakunnu, the venue for IFFK 2015 closing ceremony
4:07 PM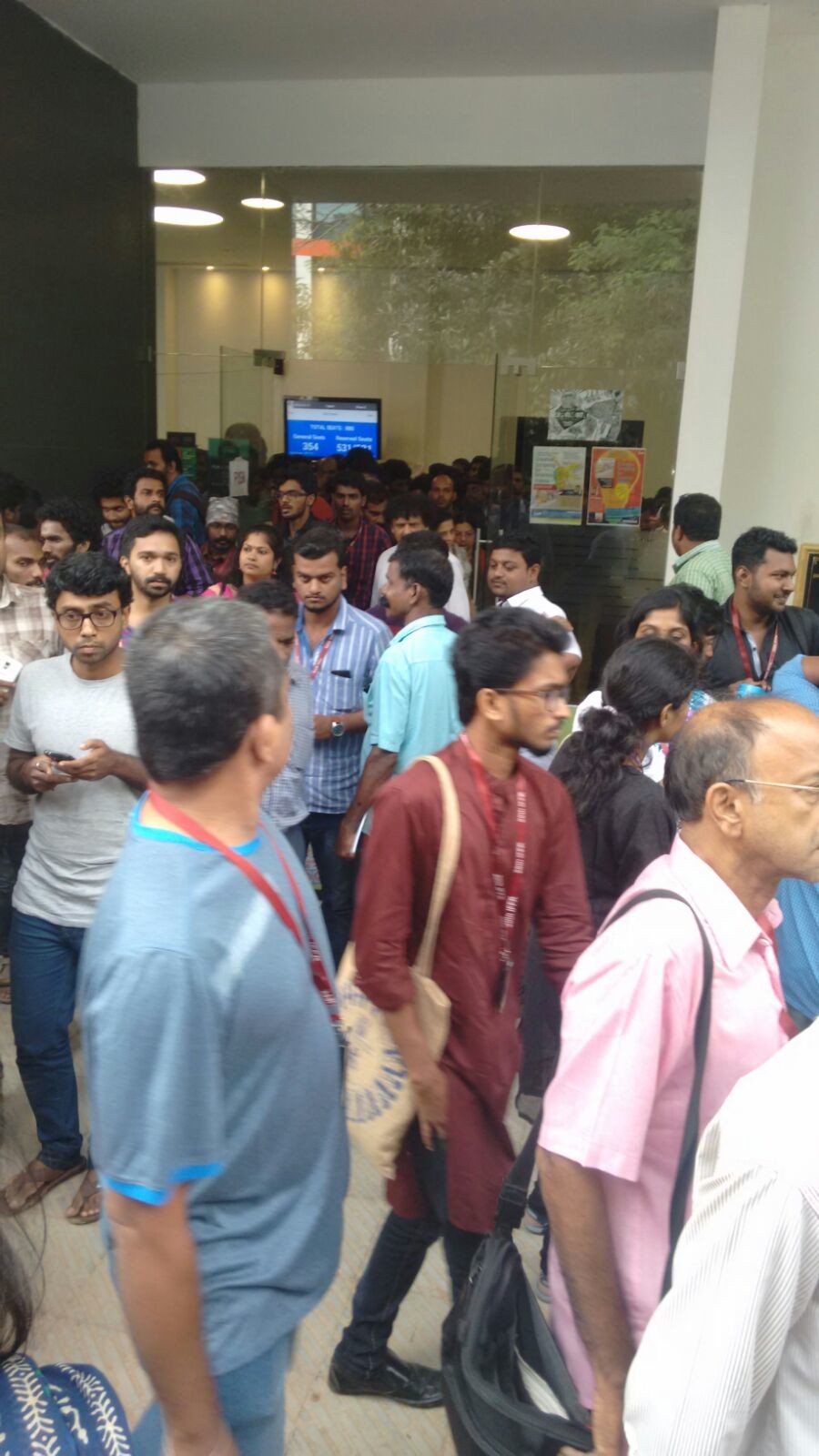 4:00 PM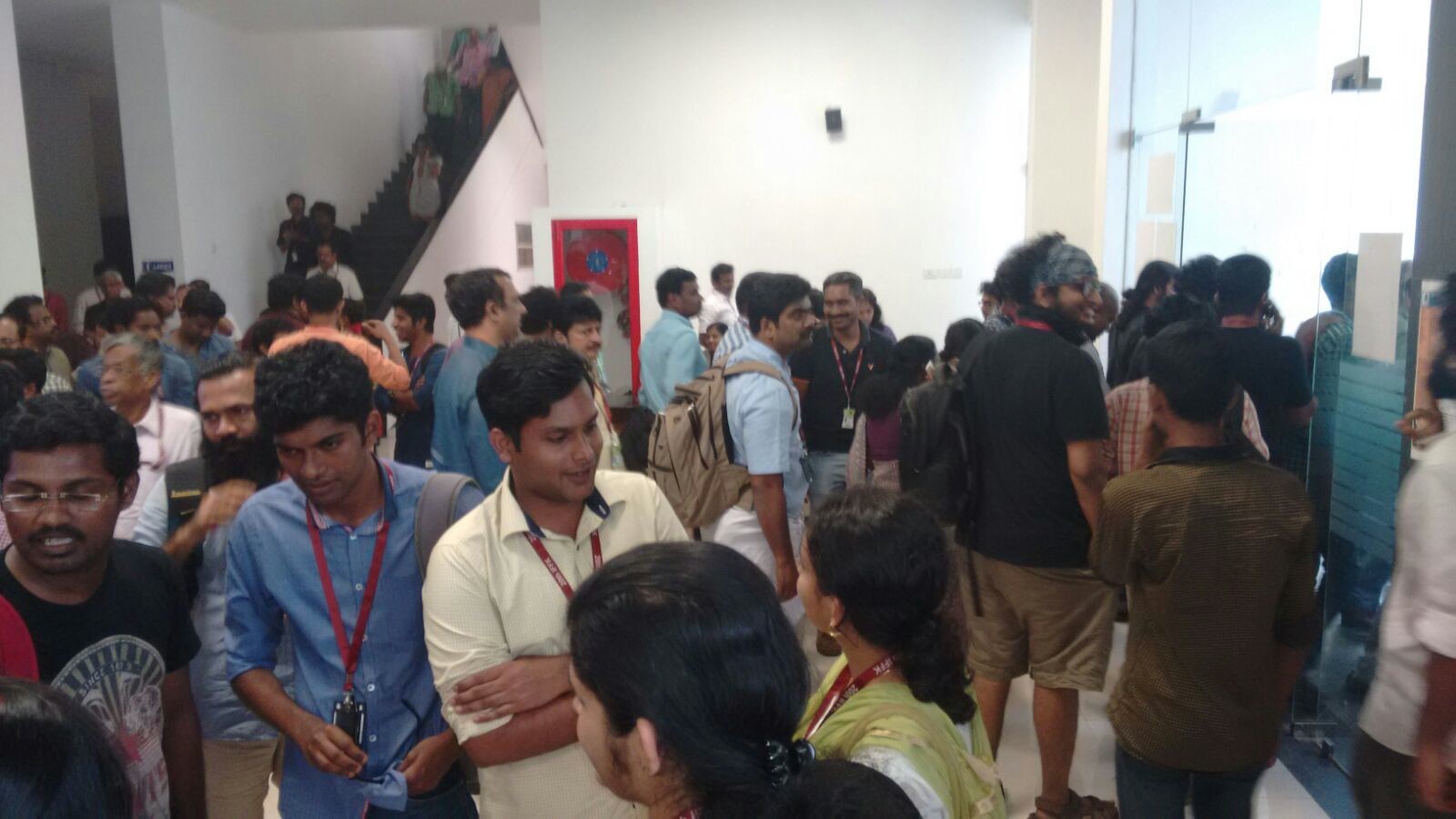 3:41 PM
Last show over. Everyone heading towards Nishagandhi for closing ceremony
2:07 PM
Delegates waiting in queue at Tagore for Jafar Panahi's movie 'Taxi'
2:05 PM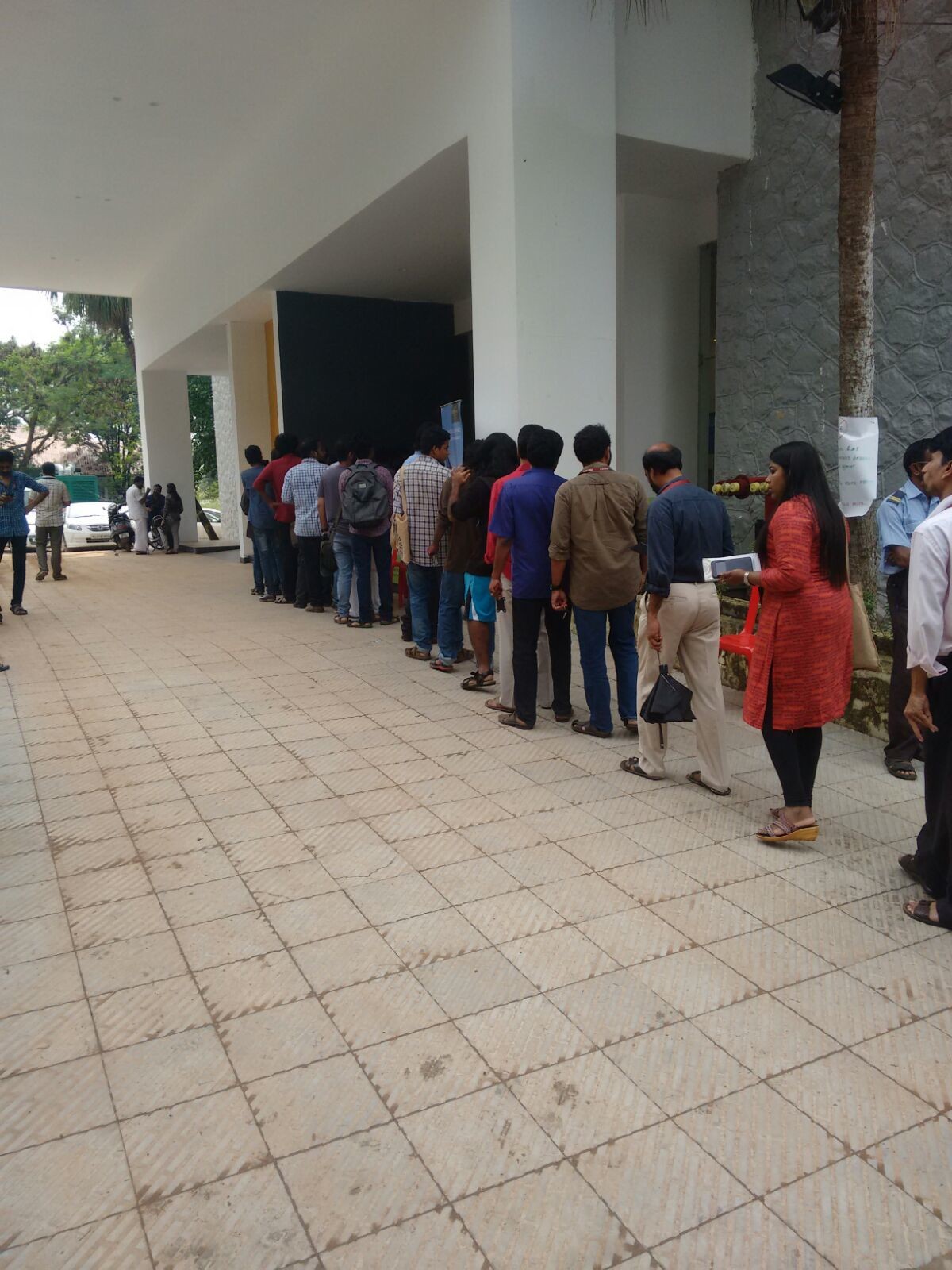 1:56 PM
Governor Justice P Sathasivam, Ministers Thiruvanchoor Radhakrishnan, VS Sivakumar, opposition leader VS Achuthanandan, K Muralidharan (MLA) and Cultural Affairs secretary Rani George will be present.
1:53 PM
Valedictory function of IFFK will be held at Nishagandhi Auditorium at 6pm
12:55 PM
Asian movie winning NETPAC to be screened at Kalabhavan
12:54 PM
FIPRESCI award winning movie to be screened at Tagore
12:53 PM
After the ceremony, best film winning Suvarna Chakoram will be screened at Nishagandhi
11:43 AM
CM Oommen Chandy will not be attending closing ceremony
11:41 AM
Rate for your favourite film you have watched in 'World Cinema' category by logging in to your IFFK account page. Make your ratings out of 5 stars.
8:30 AM
We bring you the top updates, news, photos, videos and much more. Stay tuned...
8:00 AM
Good morning buddies :-) And thus we enter the last day of 20th International Film Festival of Kerala
10:00 PM
Enjoy watching movies folks and don't forget to vote! Goodnight :-)
9:30 PM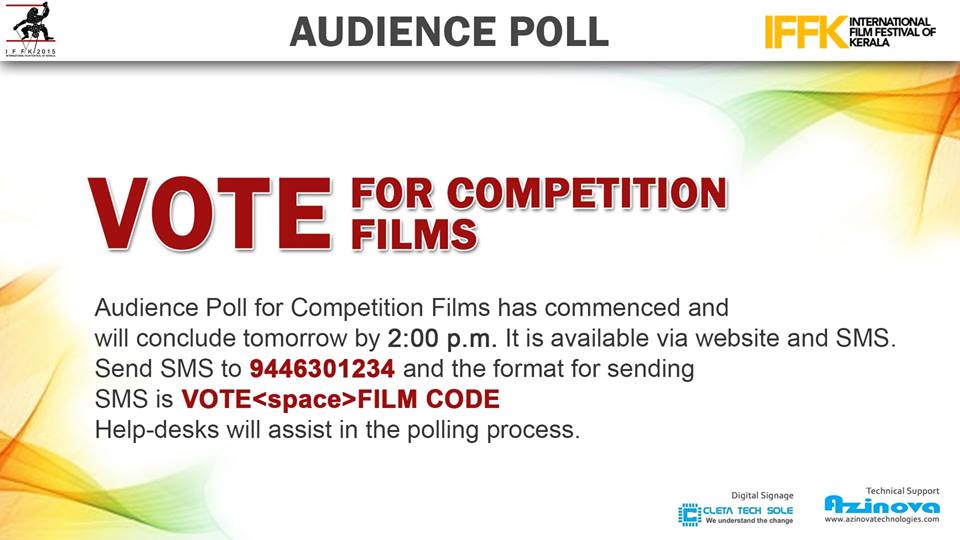 7:30 PM
Audience Poll for Competition Films has commenced and will conclude tomorrow by 2 PM.
6:23 PM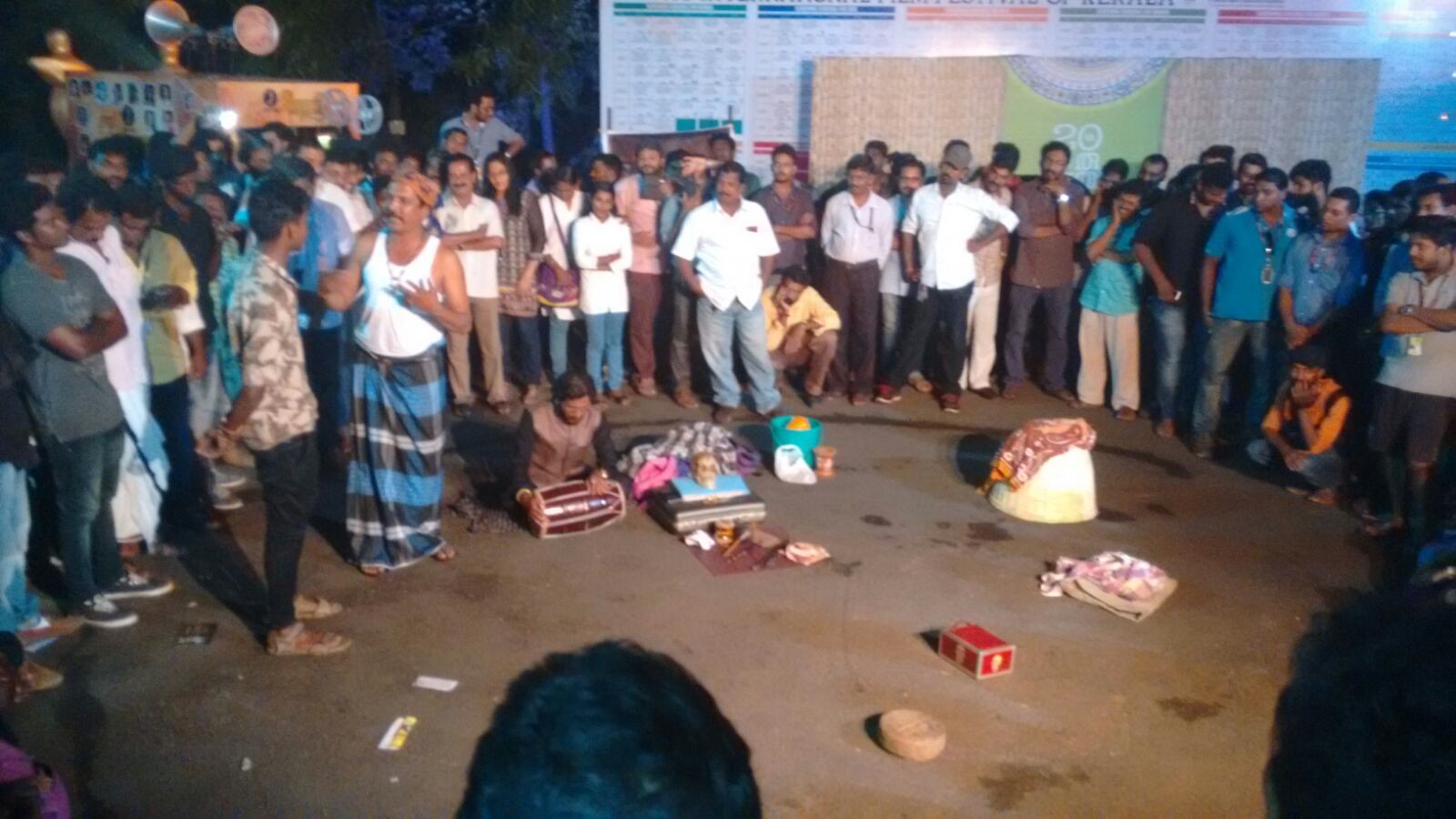 6:22 PM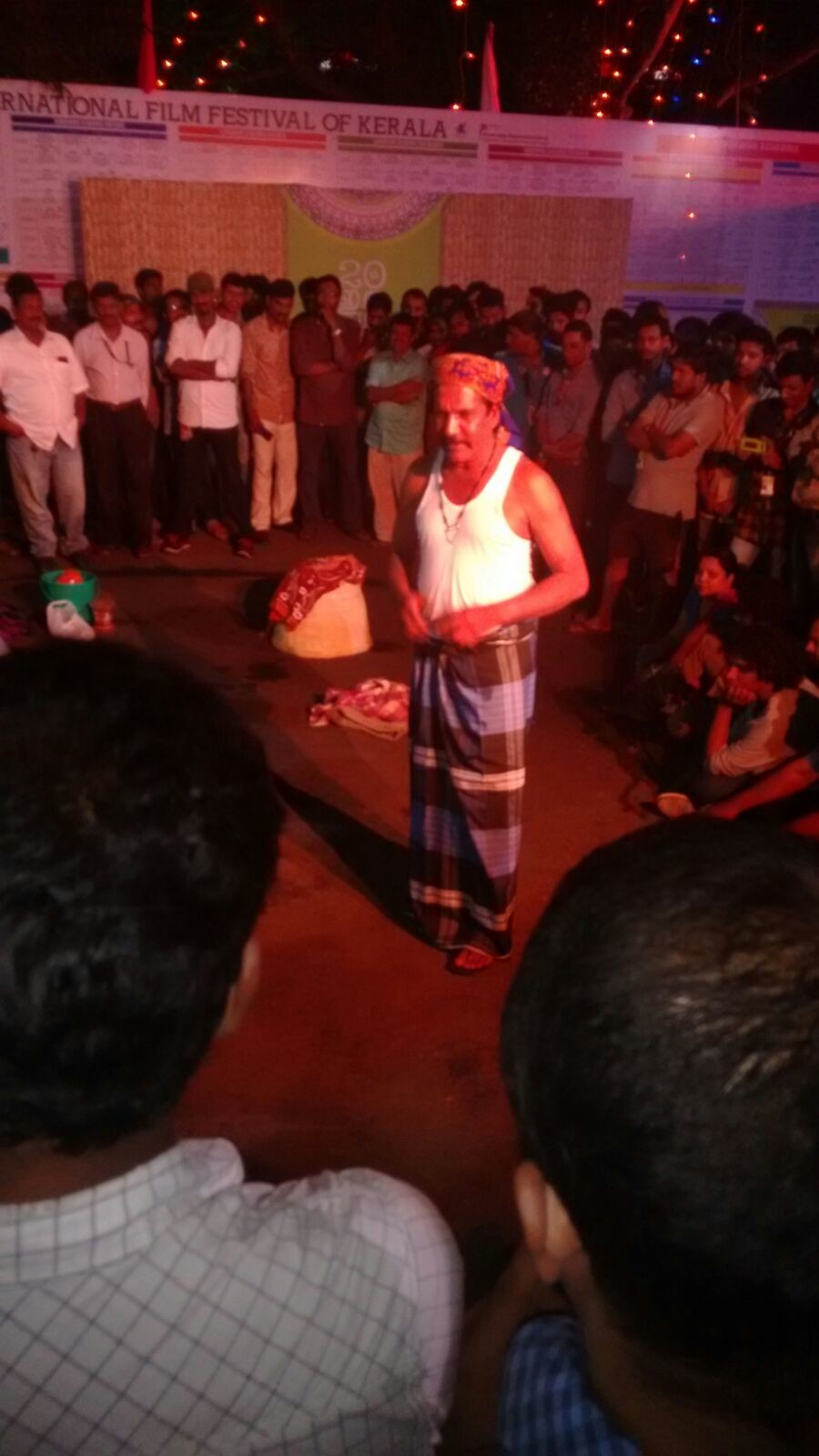 6:21 PM
Street play at tagore
6;20 PM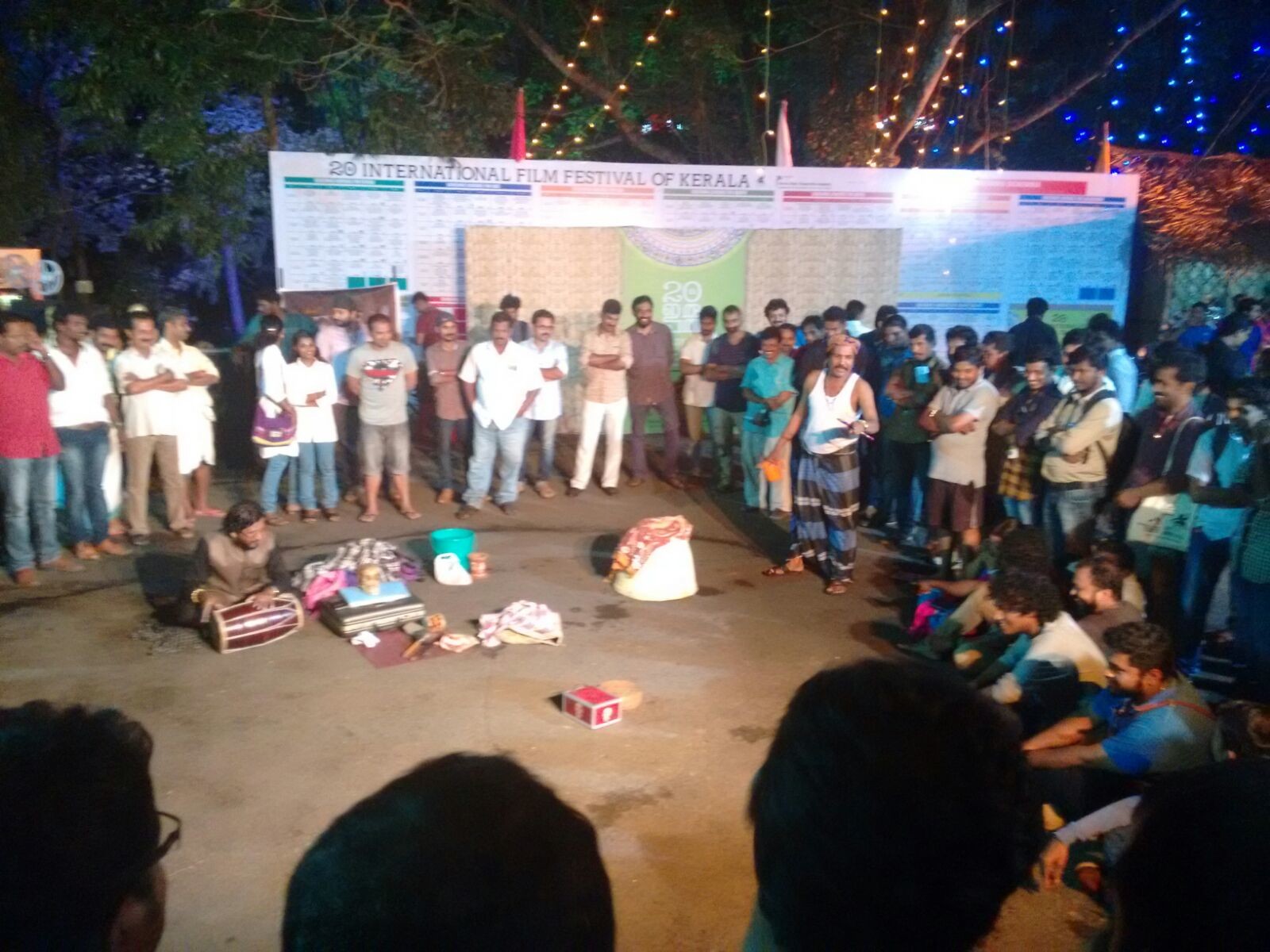 4:15 PM
Street Magic to be performed by Shamsudheen Cherpulassery, Kerala Sangeetha Nataka Academy from 7pm at Tagore theatre
3:53 PM
Folk song at the premises of Tagore theatre
3:30 PM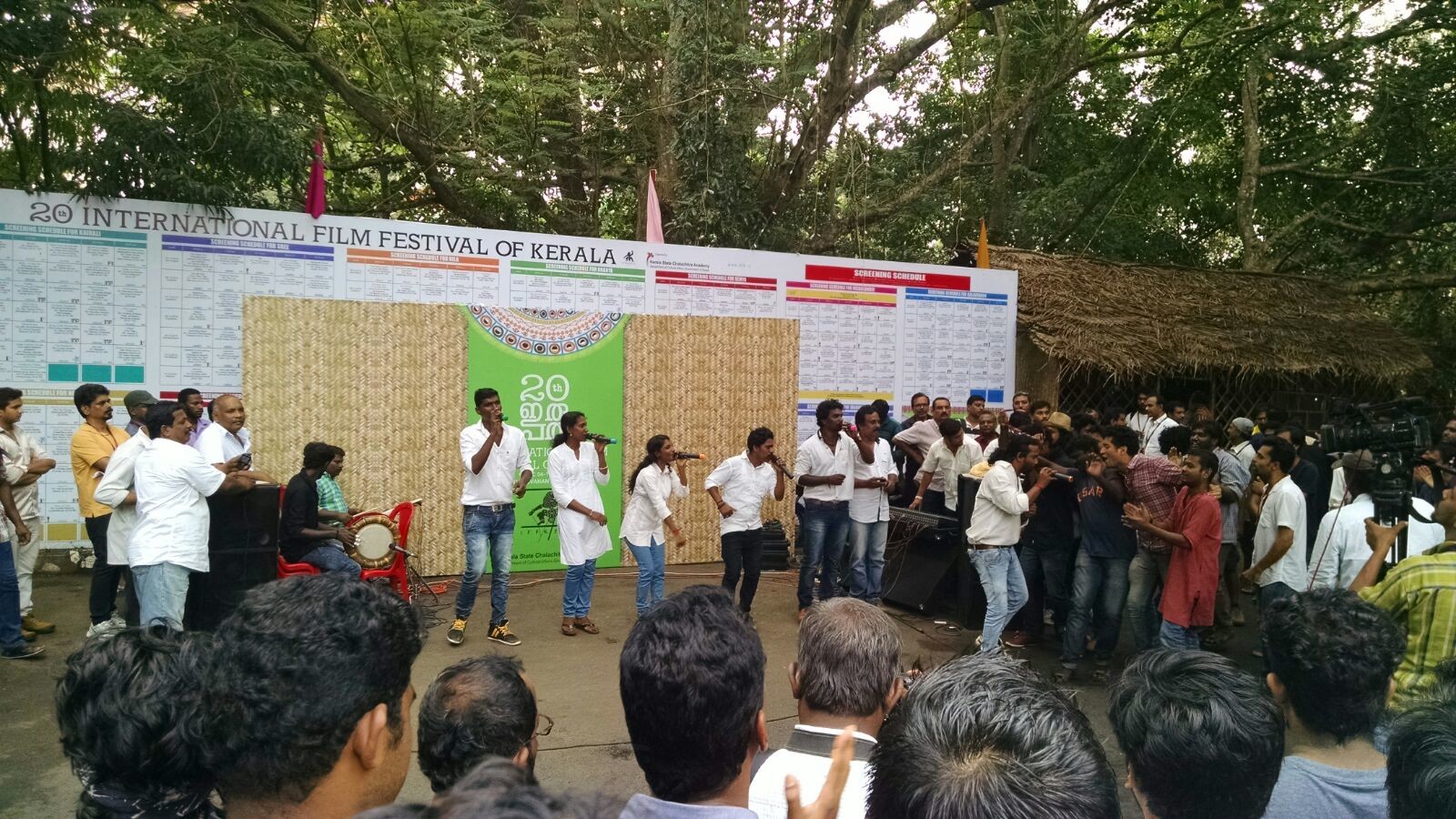 3:00 PM
Jugalbandi from 6.30 pm at Bharath Bhavan
2:51 PM
Audience poll for Competition films has commenced and will conclude tomorrow by 2pm. It is available via website and SMS to 944630123. Help desks will assist in the polling process.
9:30 AM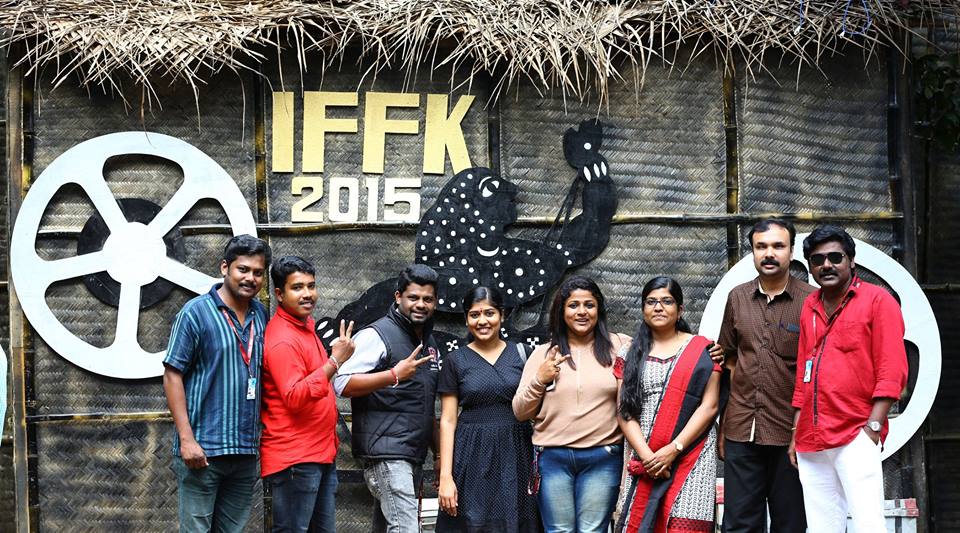 9:15 AM
Gapar Noe's 'Love' to be screened today at 9.30pm in Remya theatre
9:06 AM
'Shadow Behind the Moon' at 2.15 pm in Sree
9:05 AM
Today's special.. Iranian movie 'Immortal' in Sree at 11:30
9:00 AM
Another beautiful day begins. Stay tuned for all updates of Day 7, the penultimate day of the festival
10:45 PM
It's houseful for 'Love'. Enjoy movie folks. Goodnight :-)
10:23 PM
Entry for reserved delegates begin
10:20 PM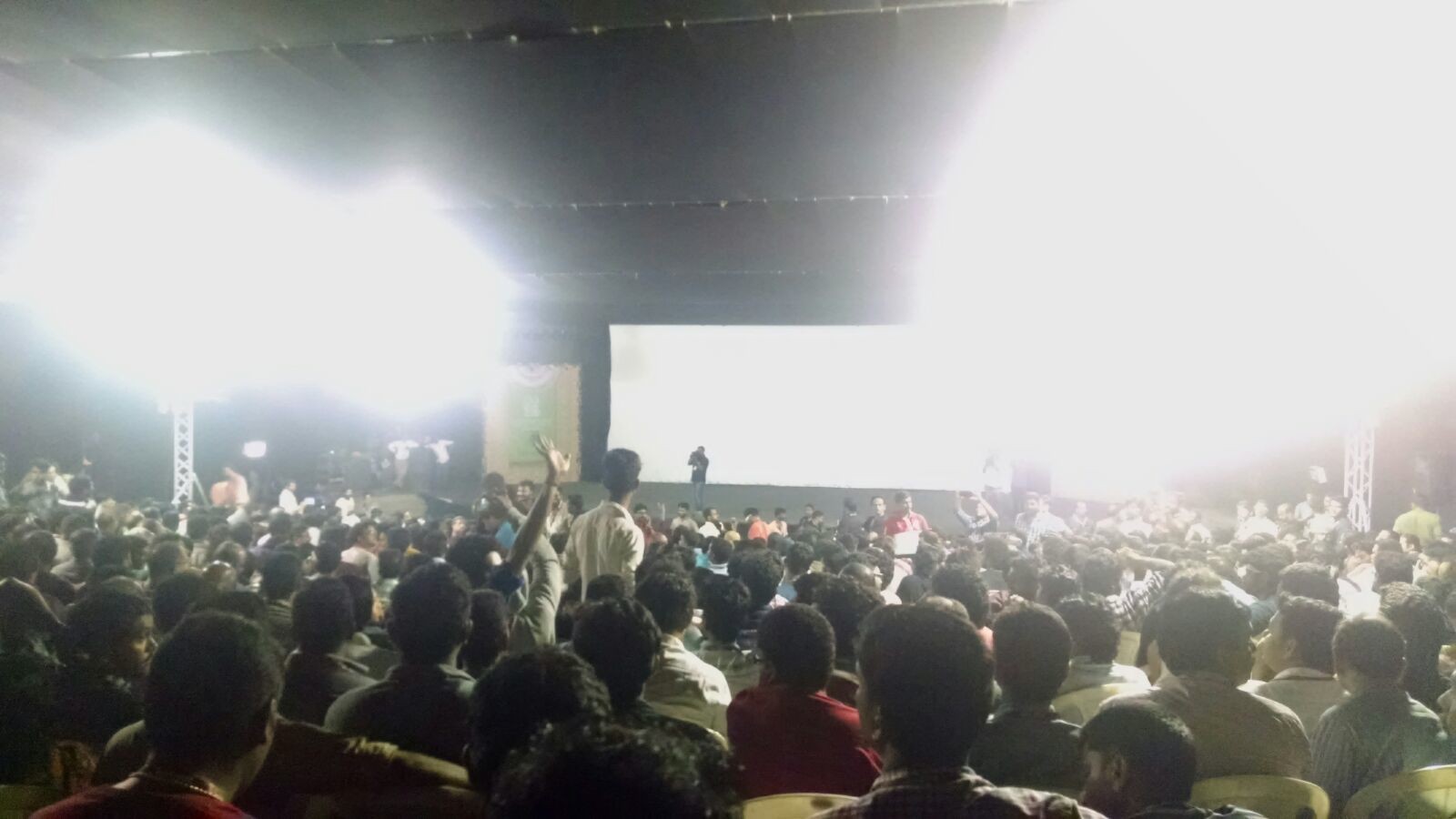 9:08 PM
A mini carnival at Nishagandhi as crowd wait for the screening of movie 'Love'
8:45 PM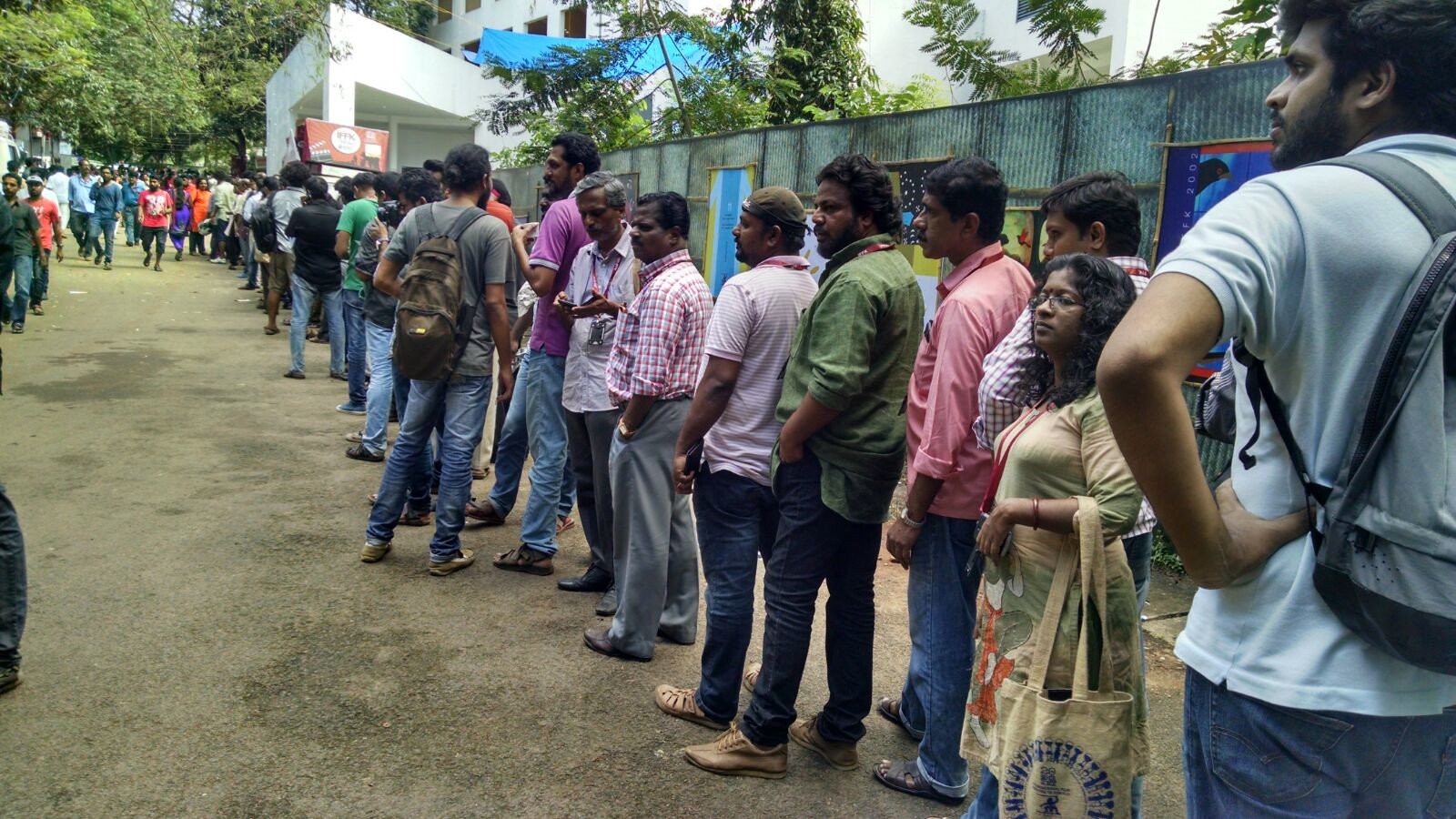 8:30 PM
Long queue for the movie 'Love' at Nishagandhi which will be screened at 10.30 pm
5:13 PM
All shows at Tagore running houseful today
4;30 PM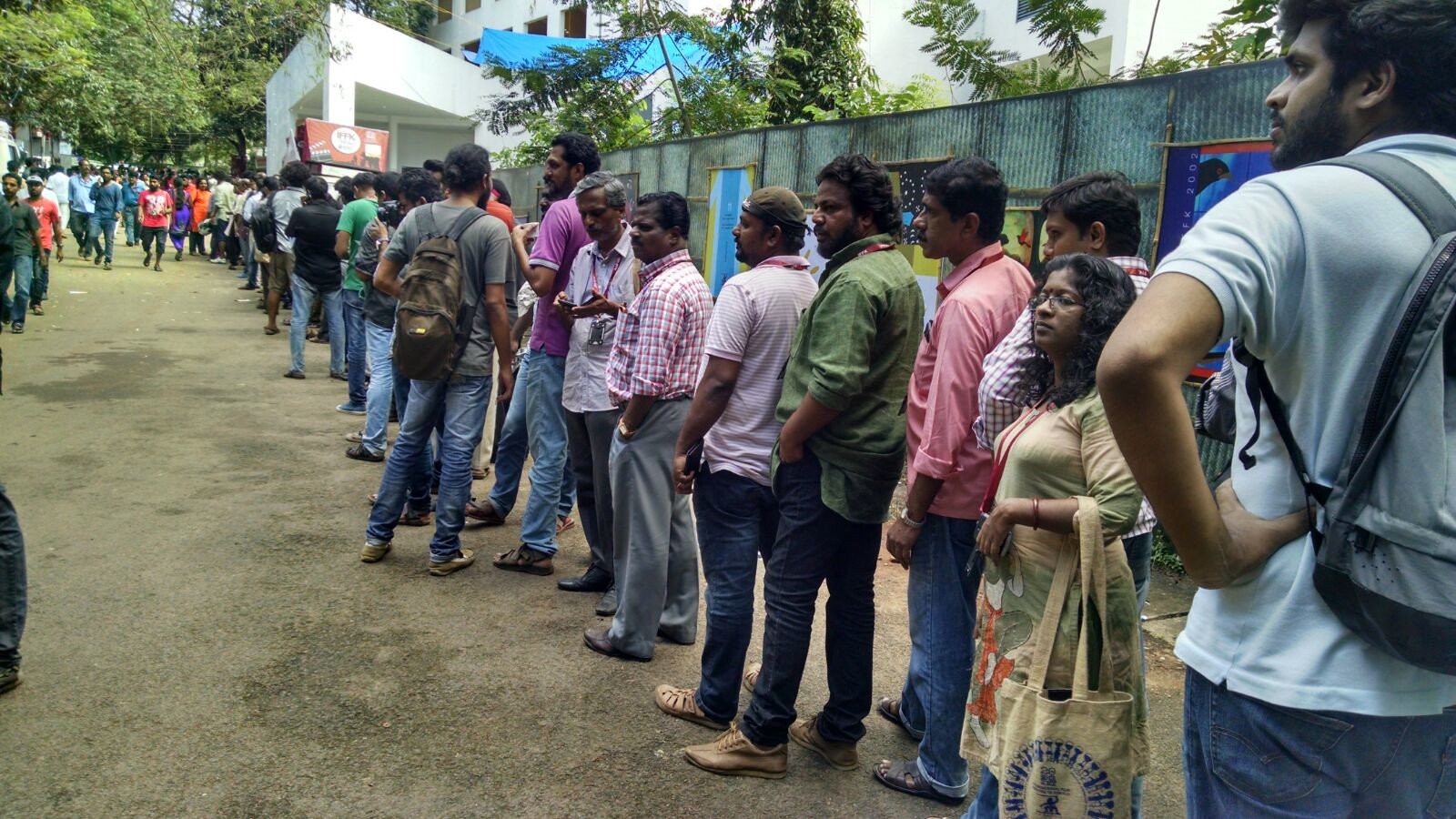 3:00 PM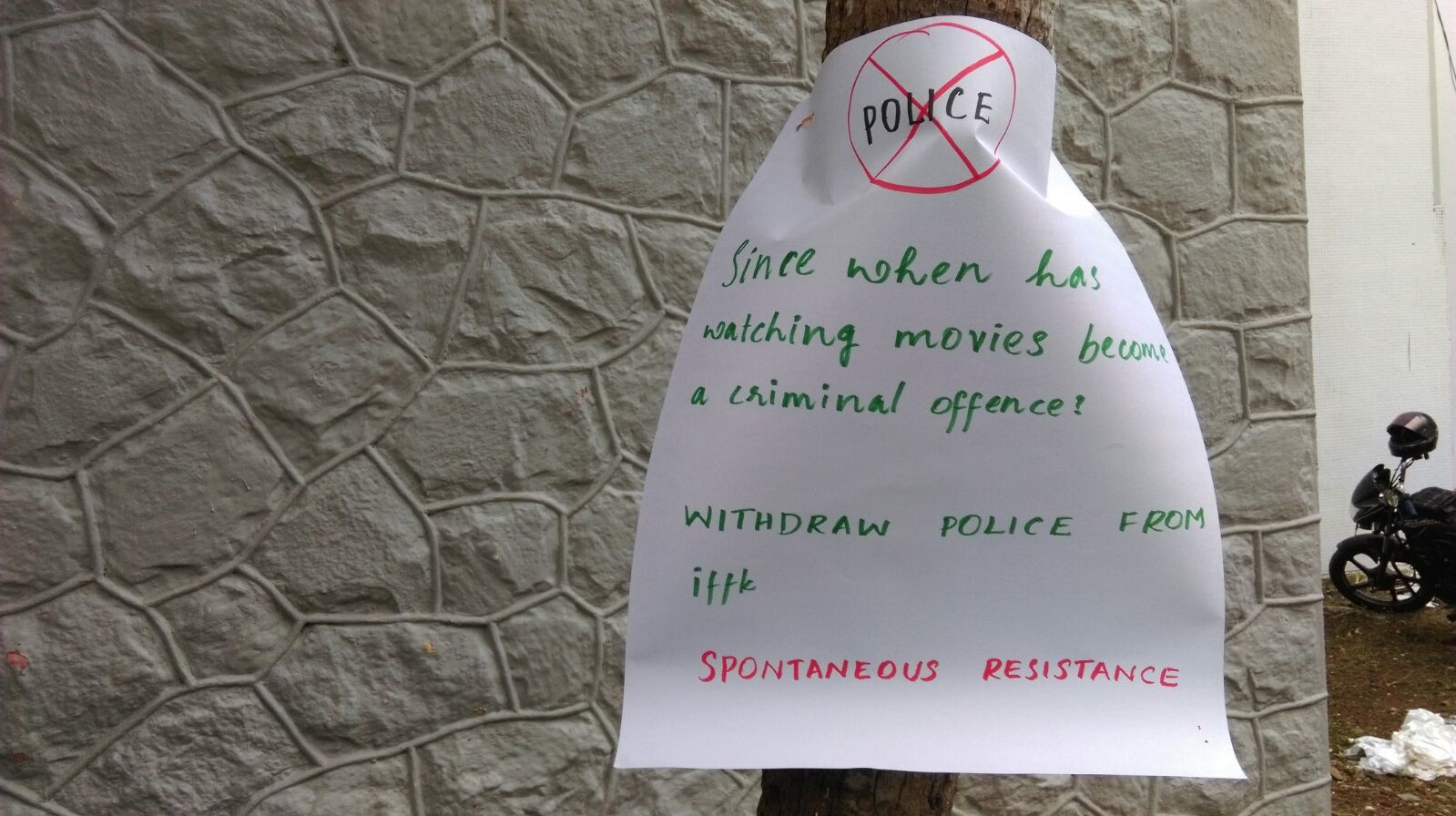 2:06 PM
Meet the Director on 3 pm at Tagore premises
12:05 PM
In Conversation with Lifetime achievement awardee Dariush Mehrjui and Suresh Chabria by 5 pm at Tagore Theatre.
11:30 AM
Theyyam by Nandakumar Karivelloor and Party by 6:30 pm at Tagore premises
10:54 AM
Due to the server problem in Remya theatre, today's show of PAN (3D) will start at 12:30pm
9:26 AM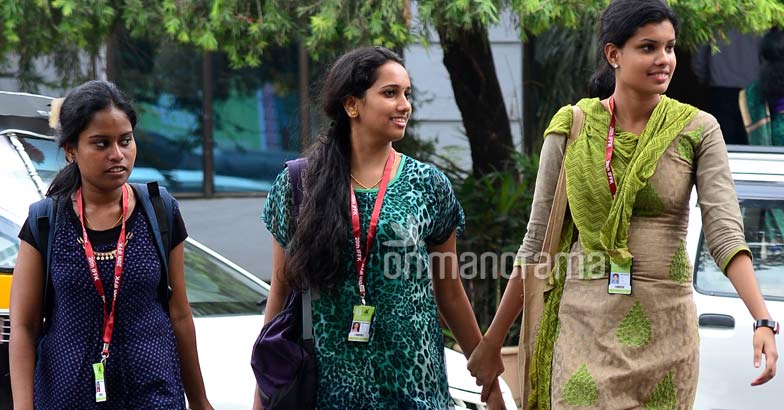 9:00 AM
Day 6 has begun and all are honing in to their favourite films. We bring you the latest news and updates. Stay tuned..
8:30 PM
Day 5 has again ended on a high note. Guys, enjoy watching the films. Goodnight :-)
5:10 PM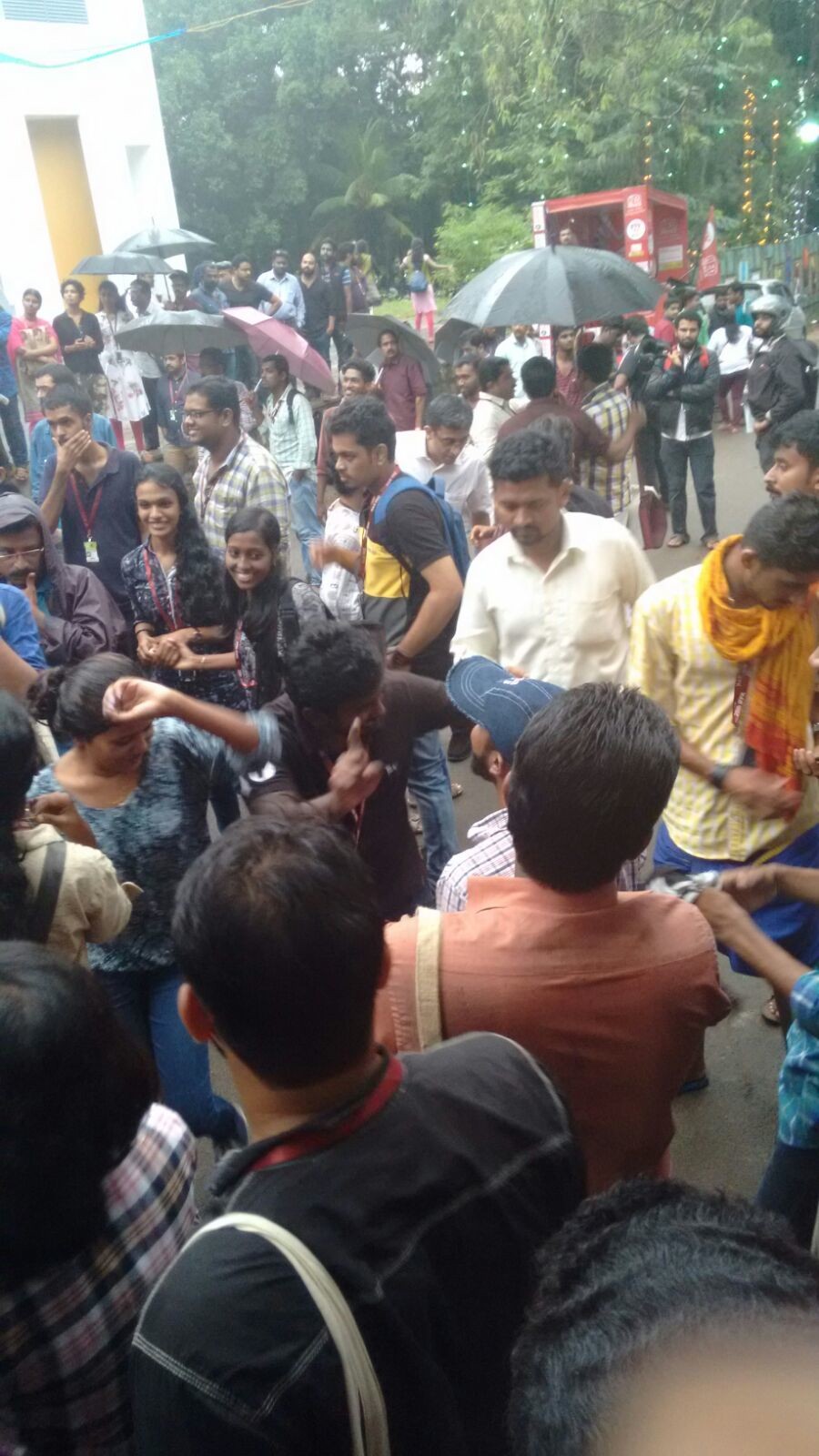 5:09 PM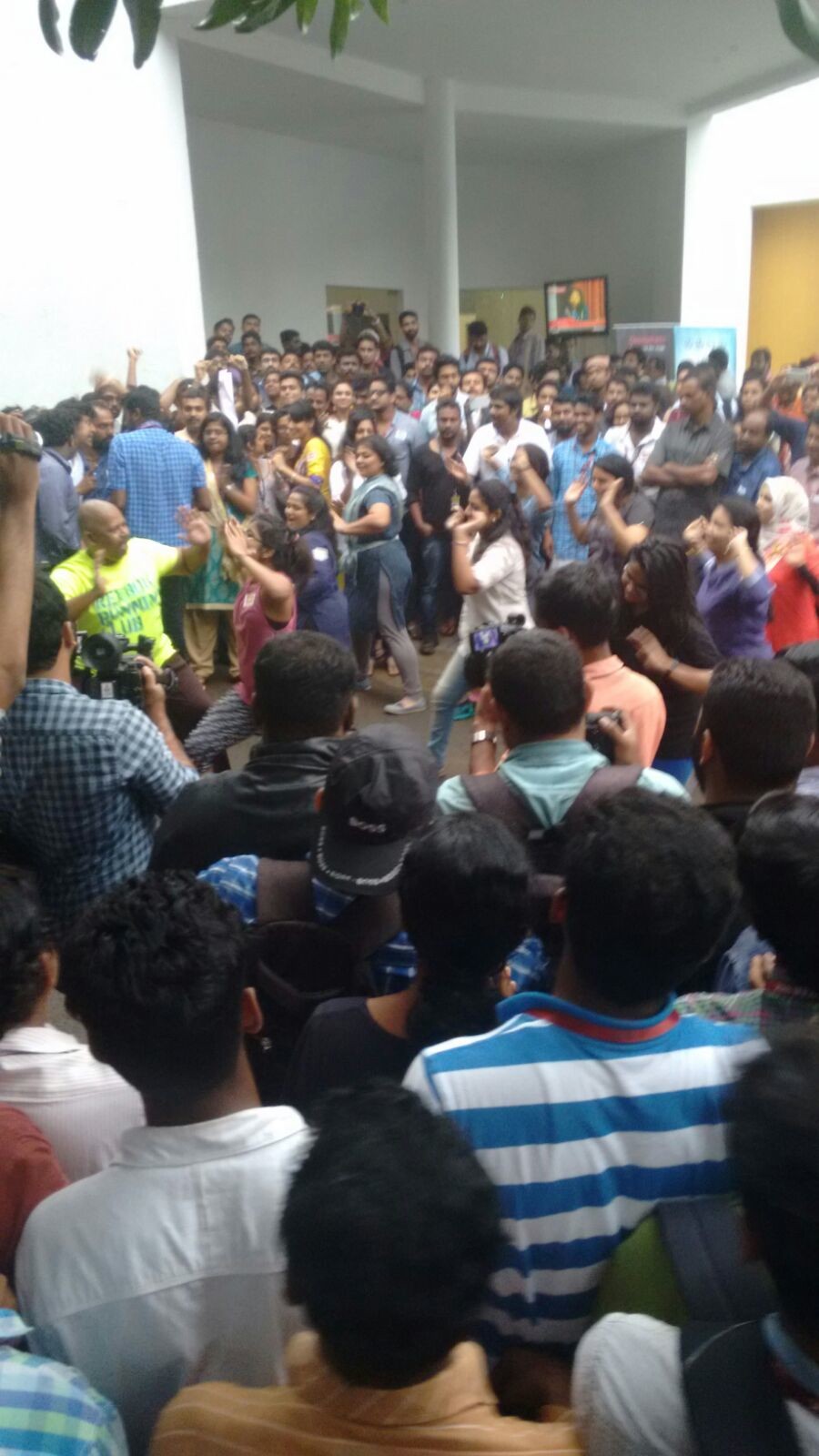 5:08 PM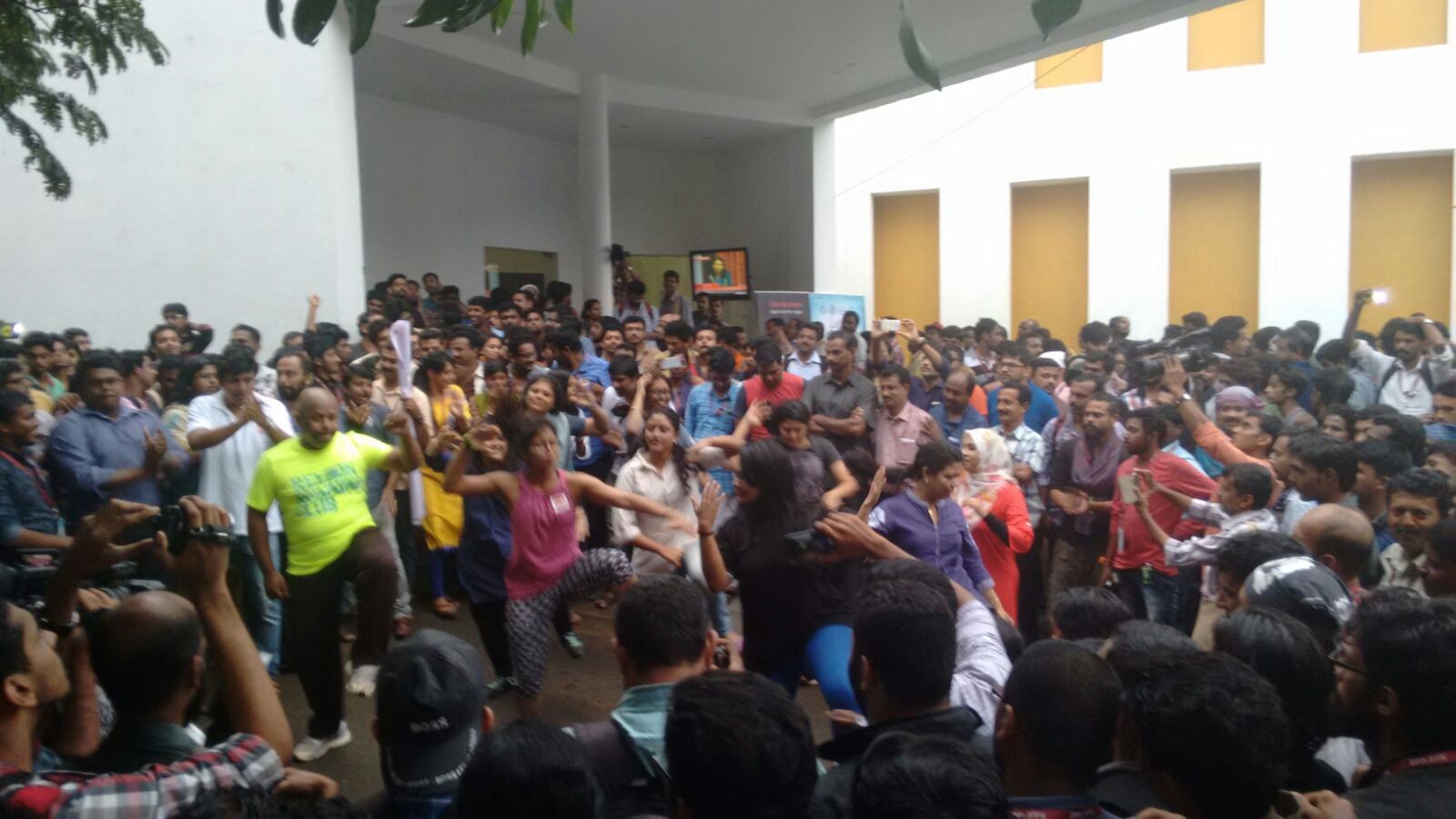 5:06 PM
Delegates too join for the flash mob
5:05 PM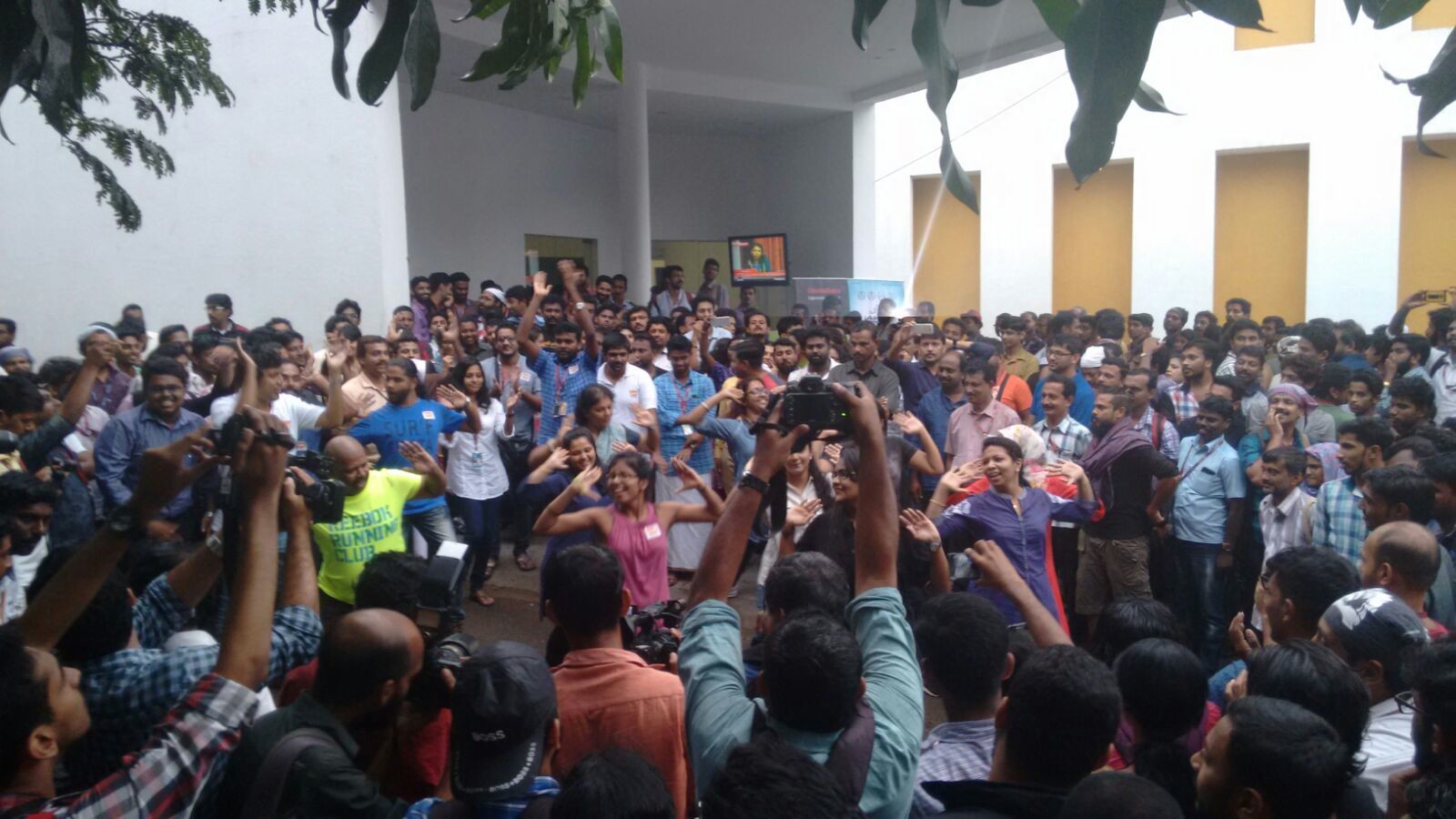 5:03 PM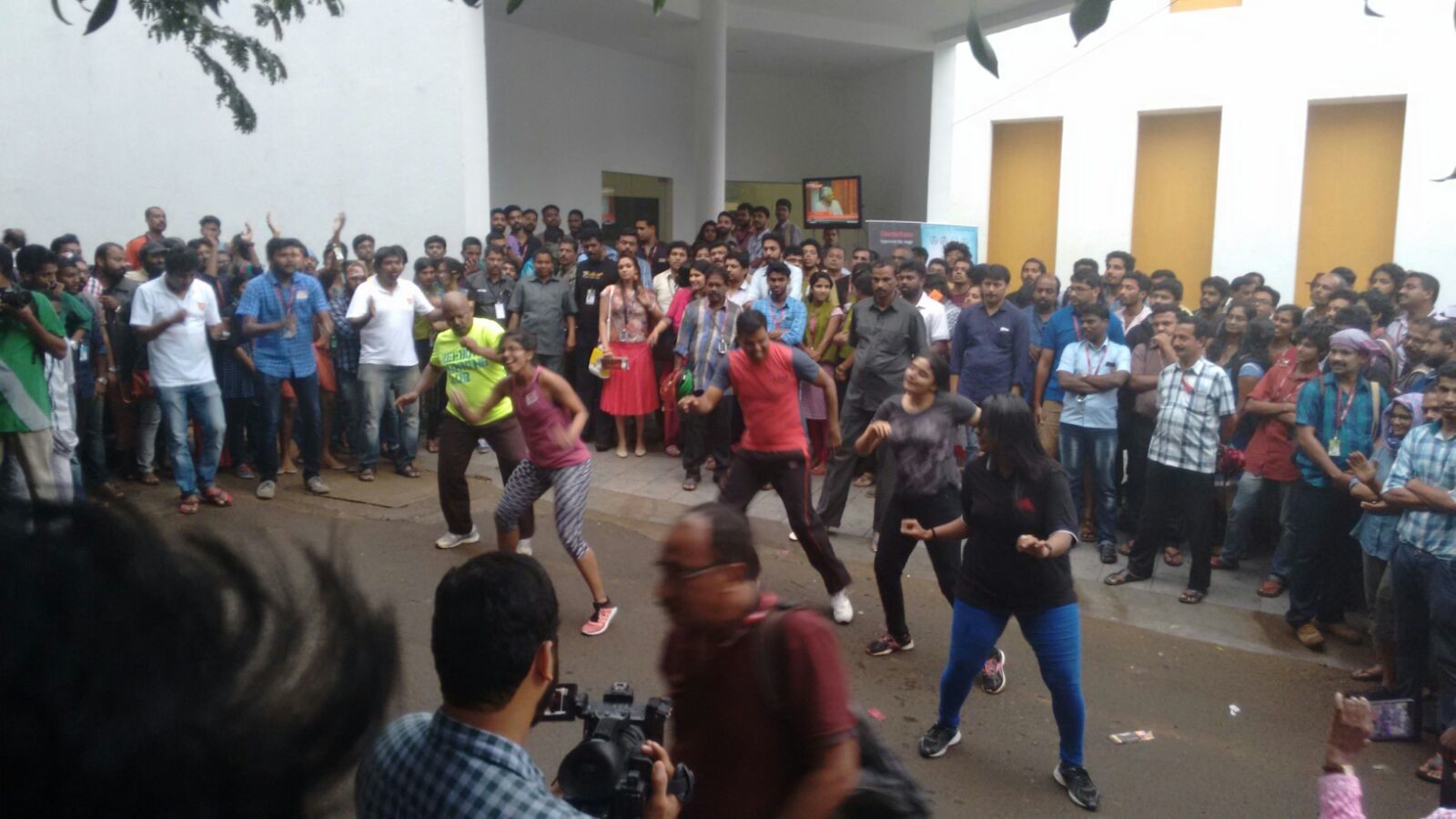 5:02 PM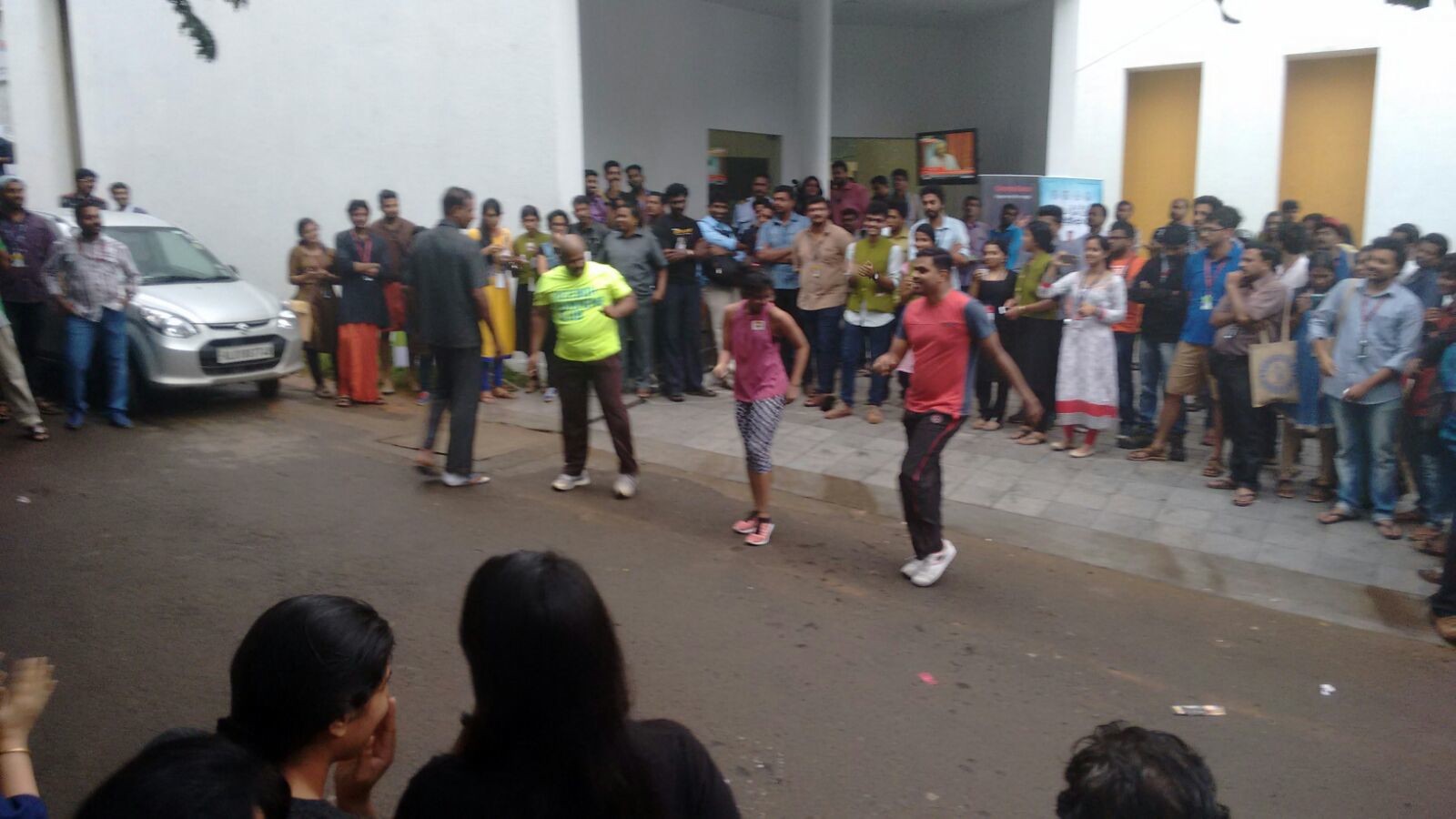 4:58 PM
Flash mob at Tagore theatre
4:55 PM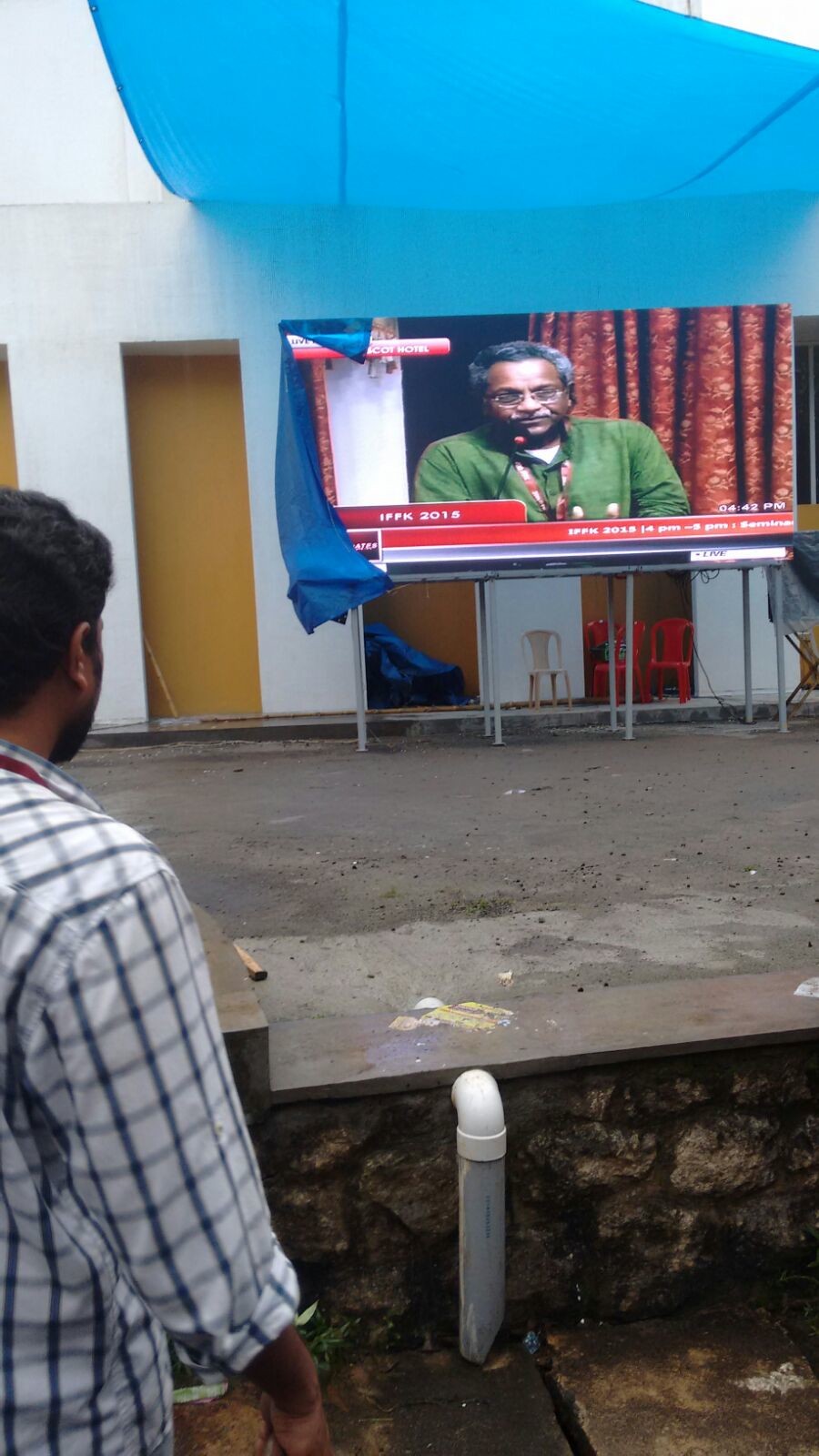 4:50 PM
Live streaming of discussion on contribution of FTII to Indian cinema
4:46 PM
Dariush Mehrjui thank everyone for the love and asks to see his film instead of taking photos
4:45 PM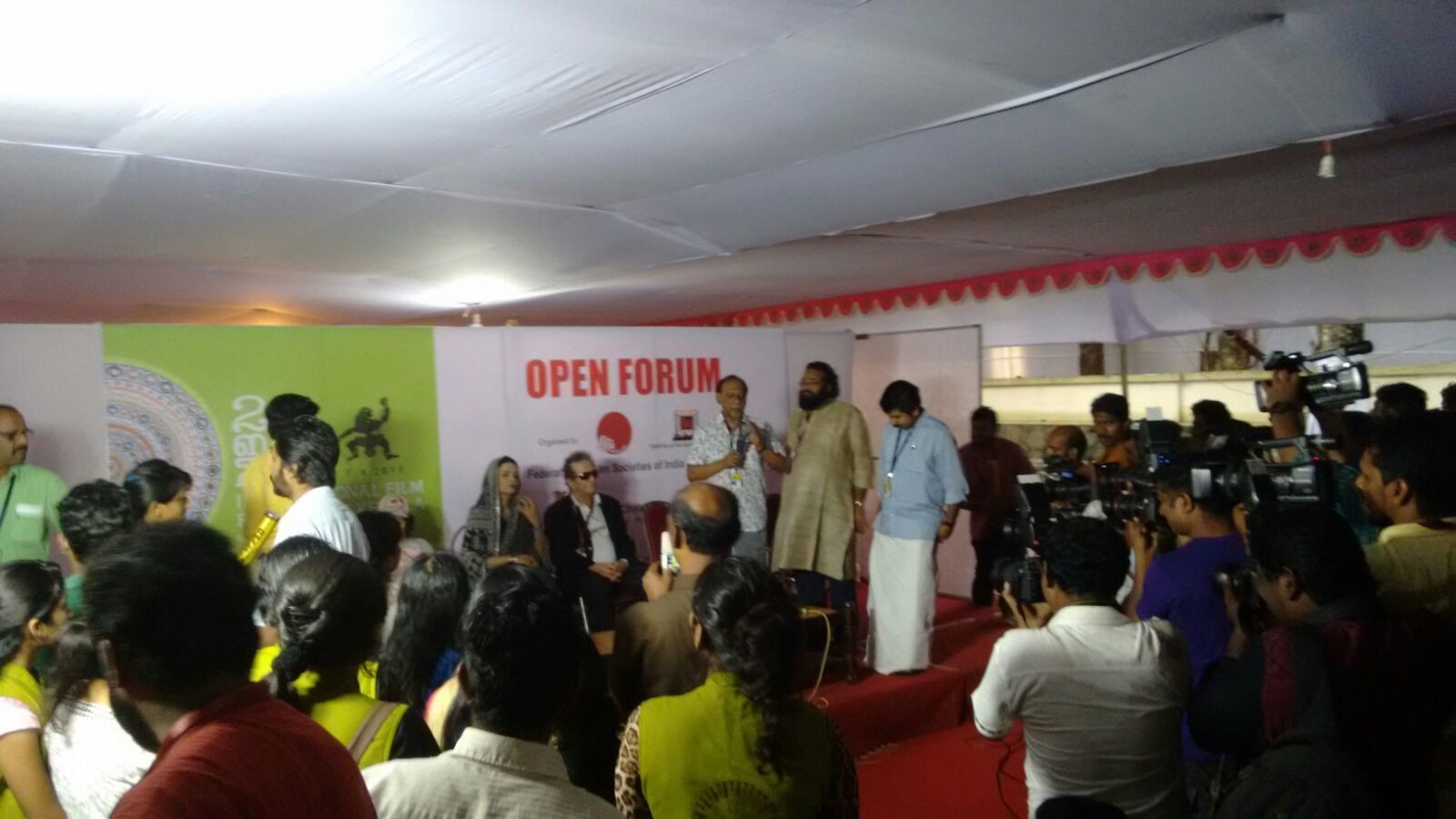 4:40 PM
Dariush Mehrjui cuts cake
4:35 PM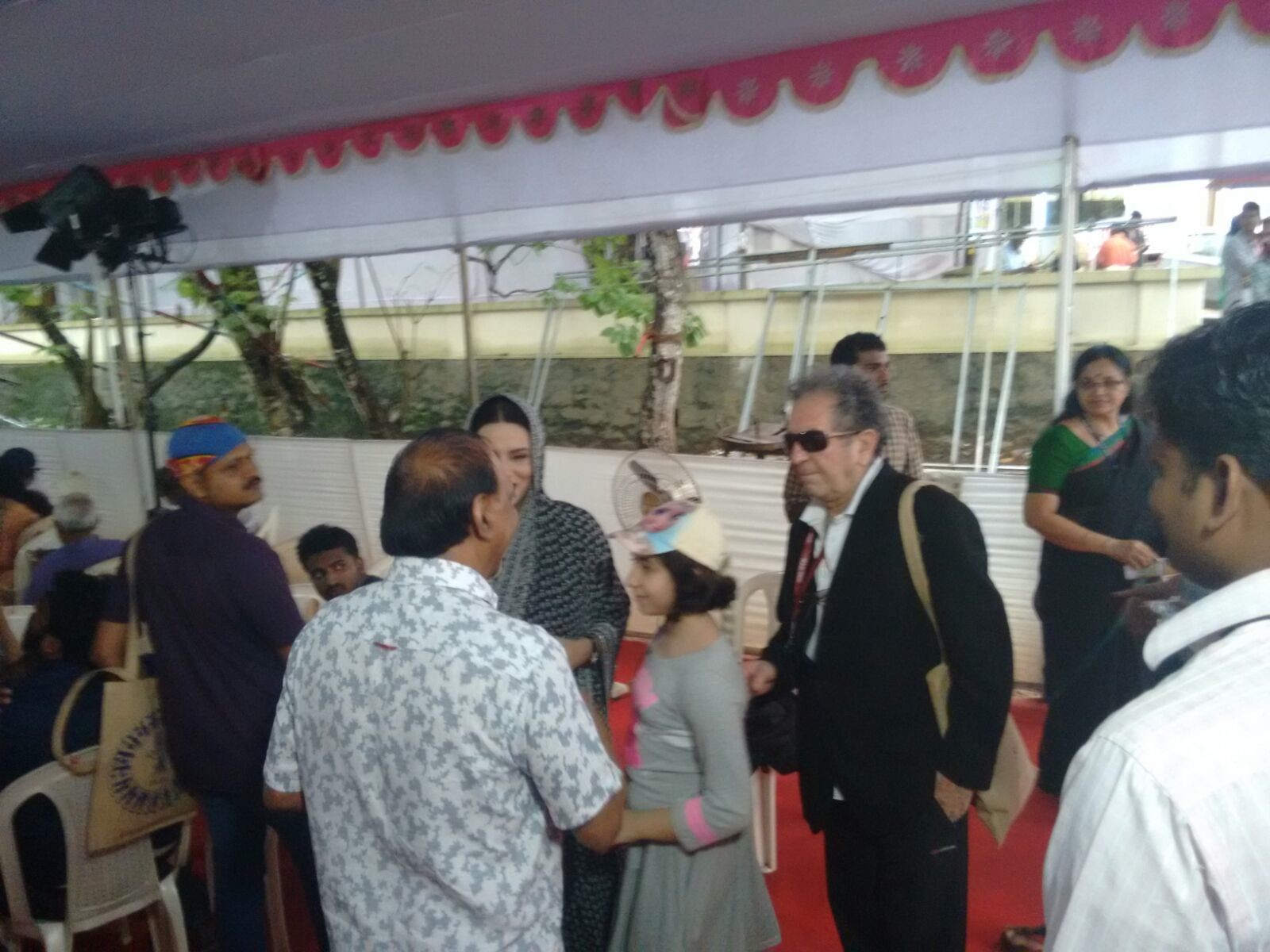 4:30 PM
Lifetime achievement awardee of 2015- Dariush Mehrjui is celebrating his 76th birthday today
2:30 PM
Screening of movie 'Rams' to begin soon.
2:05 PM
Reservation for shows on December 10 has started which is available via website, mobile application, SMS.
12:20 PM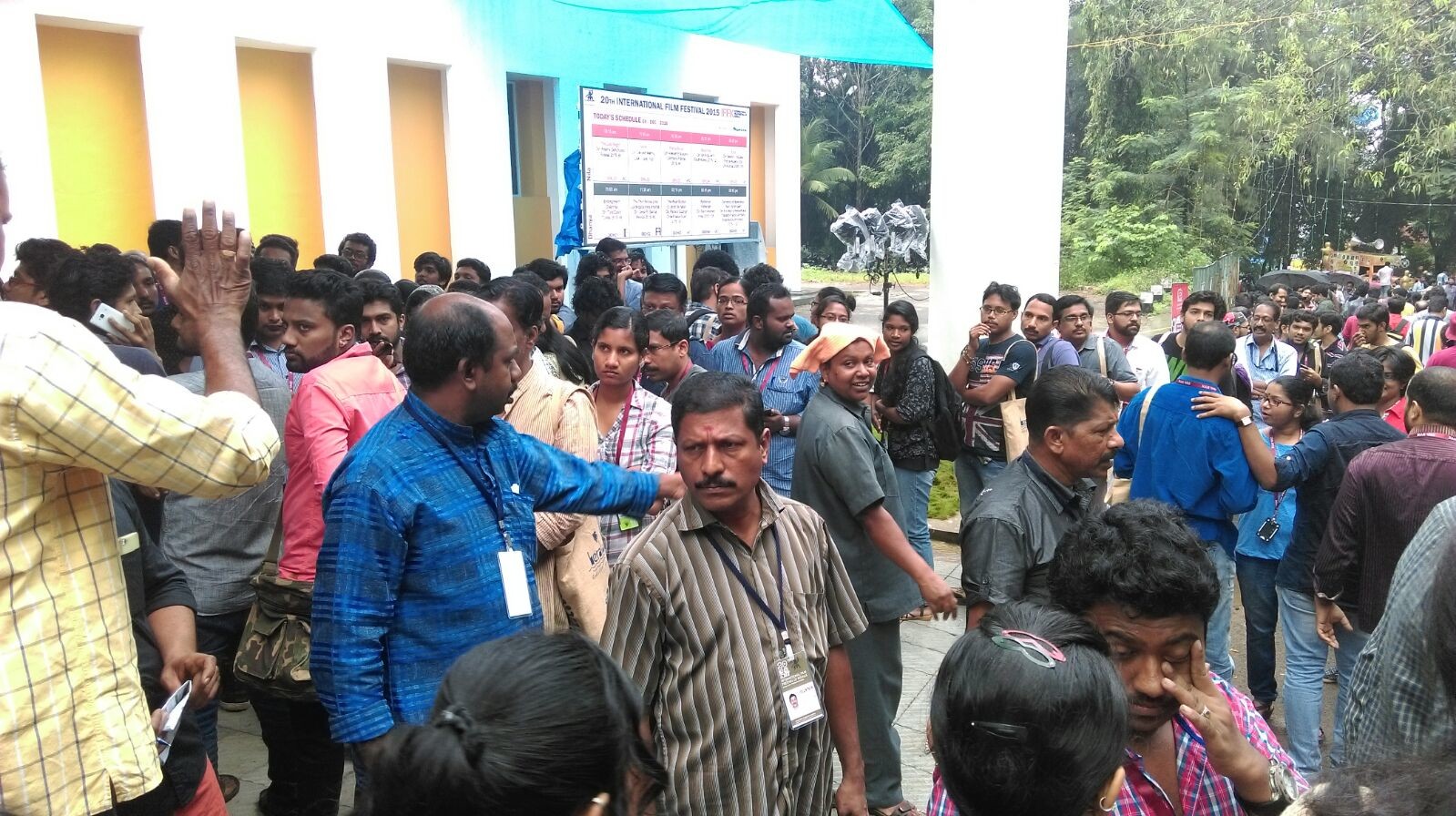 12:15 PM
Huge rush for Jacques Audiard's movie 'Dheepan'
11:44 AM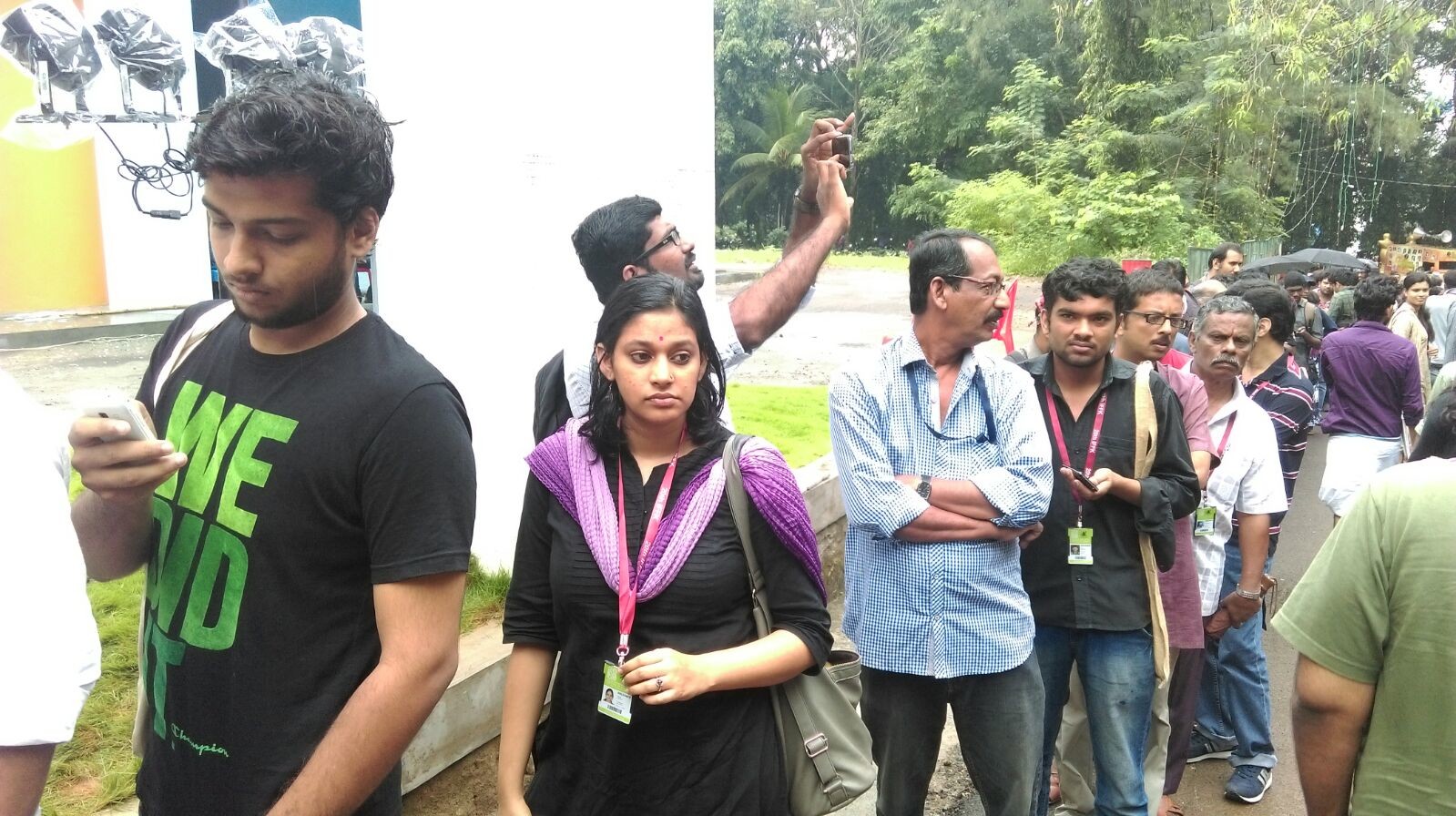 10:22 AM
'Leila' will be acreened on Dec 8 in Nila theatre at 11:45 am instead of 'Mum's Guest'. New reservations for the show has to be made
10:10 AM
'Kattum Mazhayum' will be screened on Dec 8 in new Screen 1 at 11:15 am. New reservations for the show has to be made
10:02 AM
Nine competition films to be screened today
10:00 AM
Mammootty likely to attend 'Pathemari' screening today
9:45 AM
Salim Ahamed's 'Pathemari' starring Mammootty will be screened at Dhanya theatre by 6:45 pm
9:30 AM
Kim Ki Duk's 'Stop' will have it's second screening at Sreekumar today at 11:30am
9:20 AM
Jafar Panahi's movie 'Taxi' which won the Golden Bear and FIPRESCI award at Berlin will be screened today
9:05 AM
Arabic movie 'Idol', one of the best movies at IFFK this year according to delegates who watched the first show will have it's second screening today at Tagore theatre
9:02 AM
We enter Day 5 of IFFK 2015 and it's raining at Thiruvananthapuram
11:33 PM
More movies tomorrow and catch the maximum number of films, folks. We will give you detailed reports, reviews, videos and more photos from the film fest. See you tomorrow then, goodnight :)
10:00 PM
Opposition Leader VS Achuthanandan watched the screening of 'Valiya Chirakulla Pakshikal', directed by Dr Biju, in the night and appreciated the film. Have you watched it yet, movie buffs at IFFK?
6:11 PM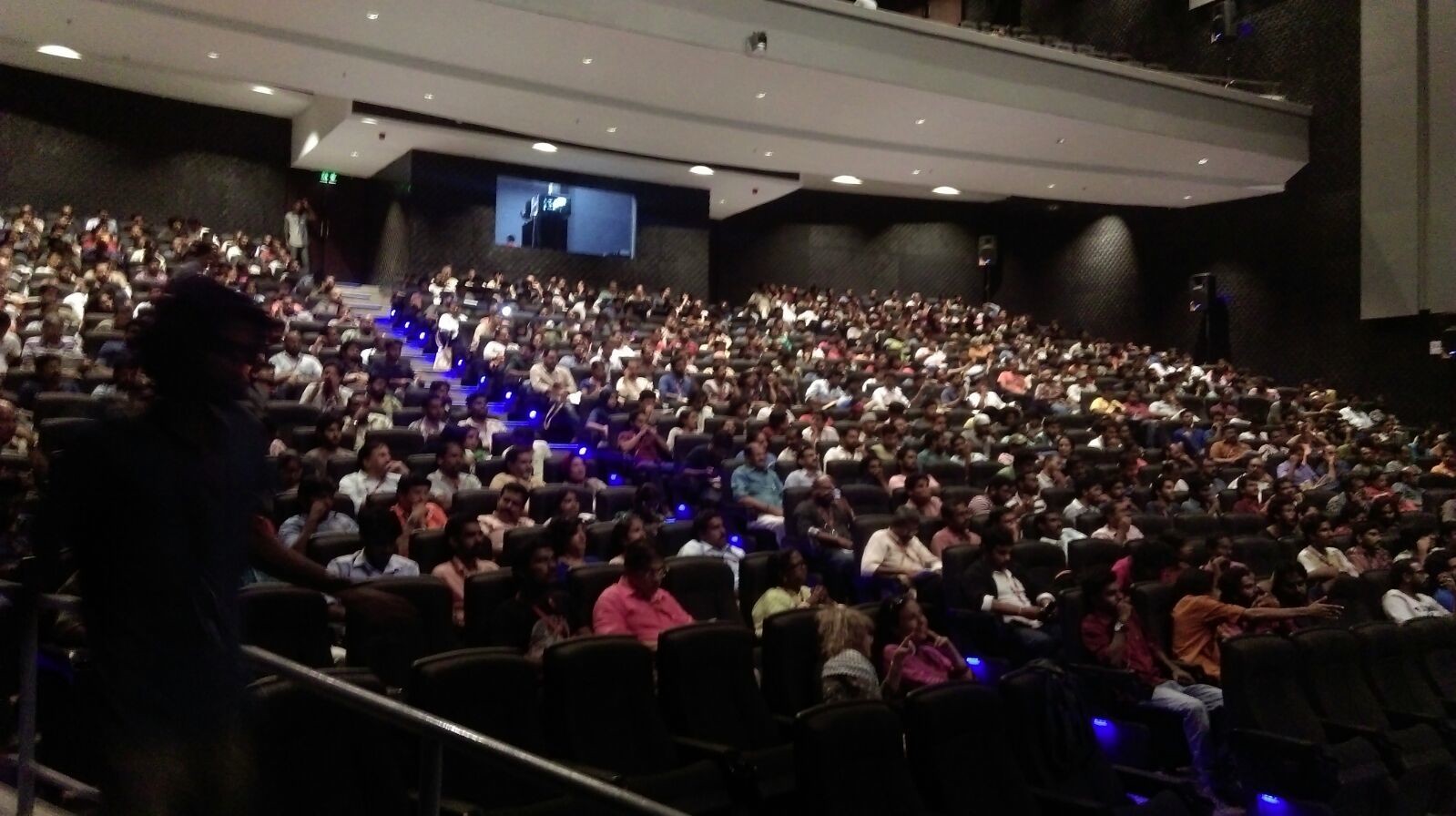 6:10 PM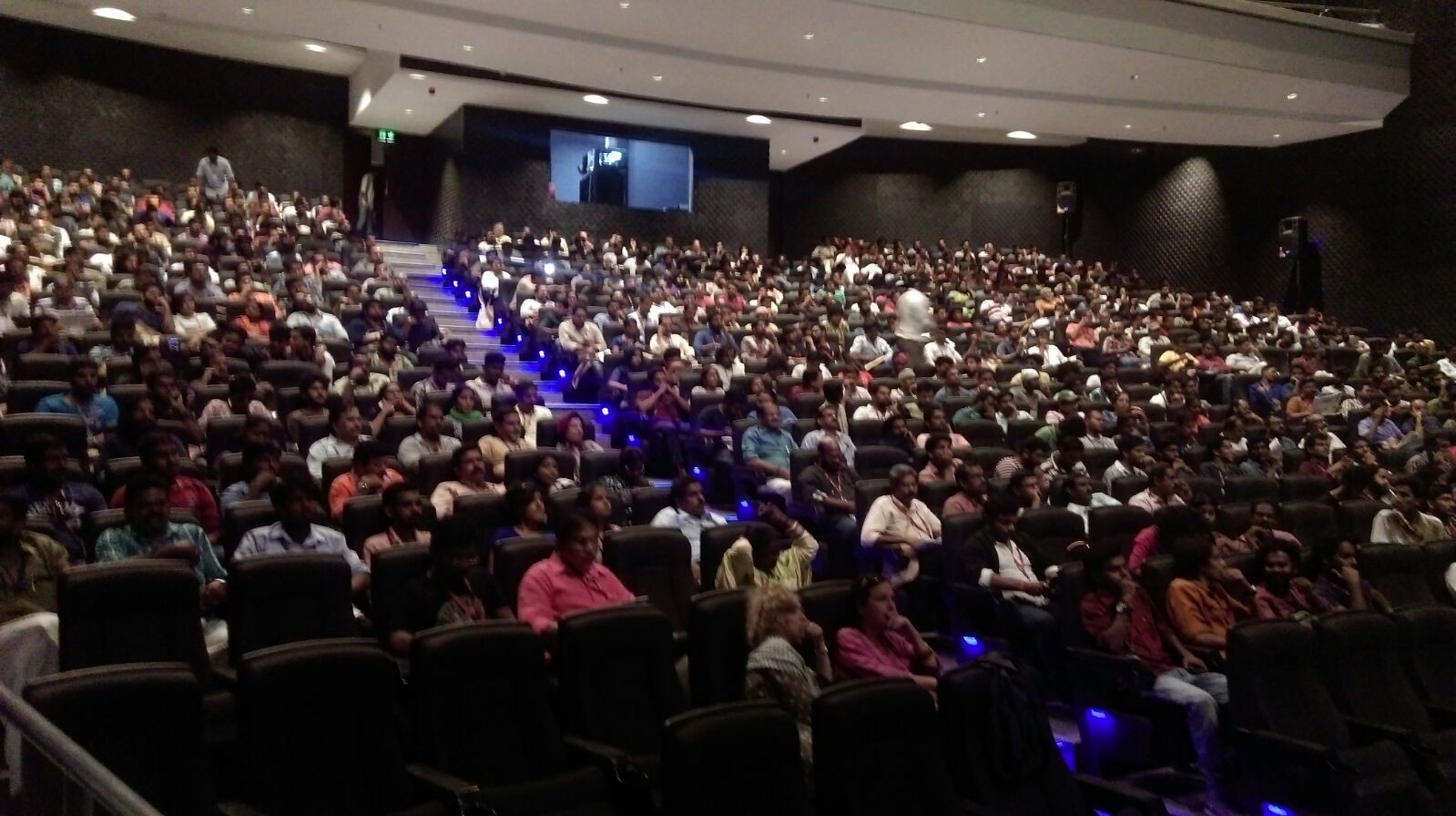 6:09 PM
Housefull for Kim Ki Duk's movie screening
5:43 PM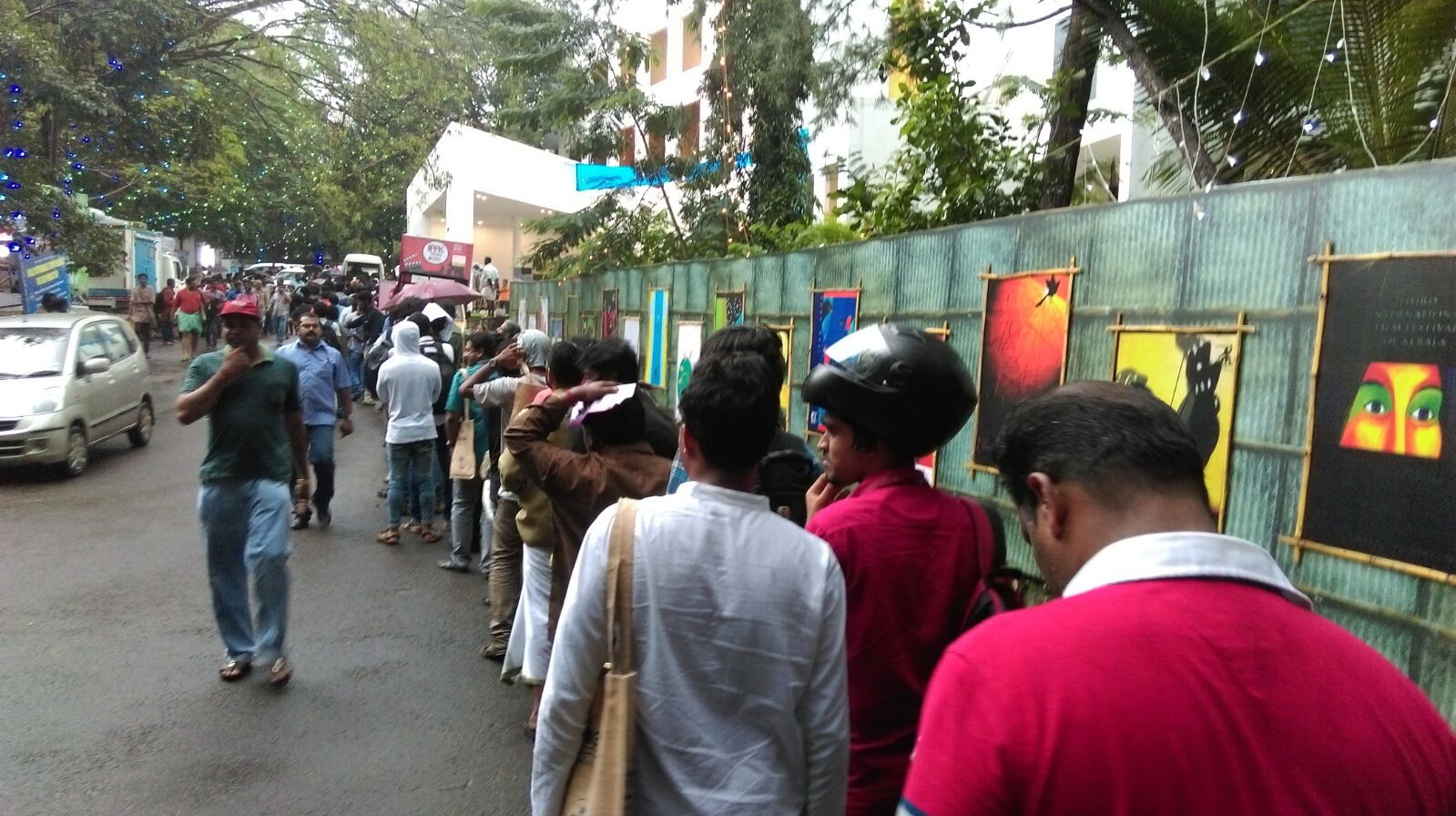 5:42 PM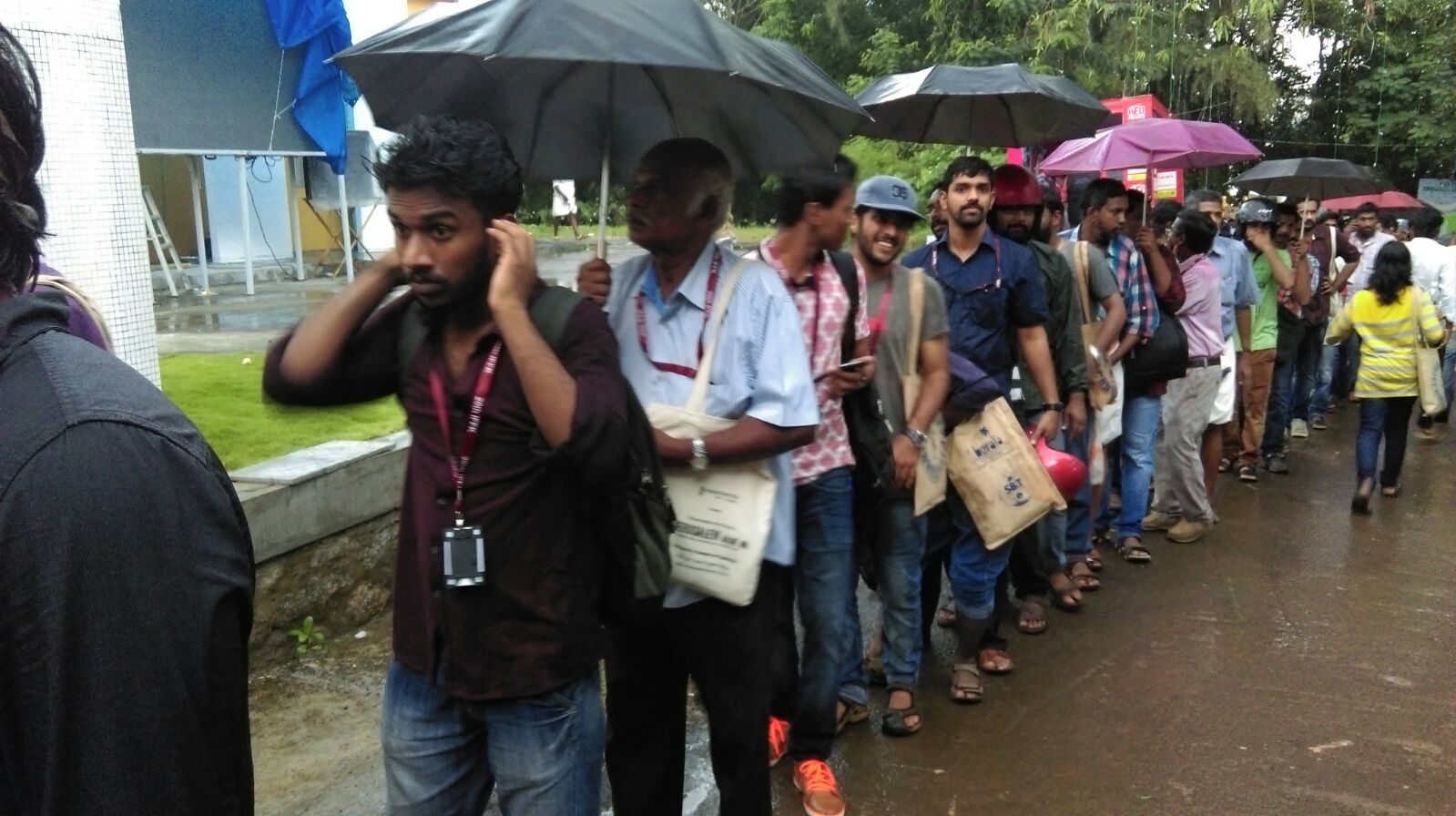 5:41 PM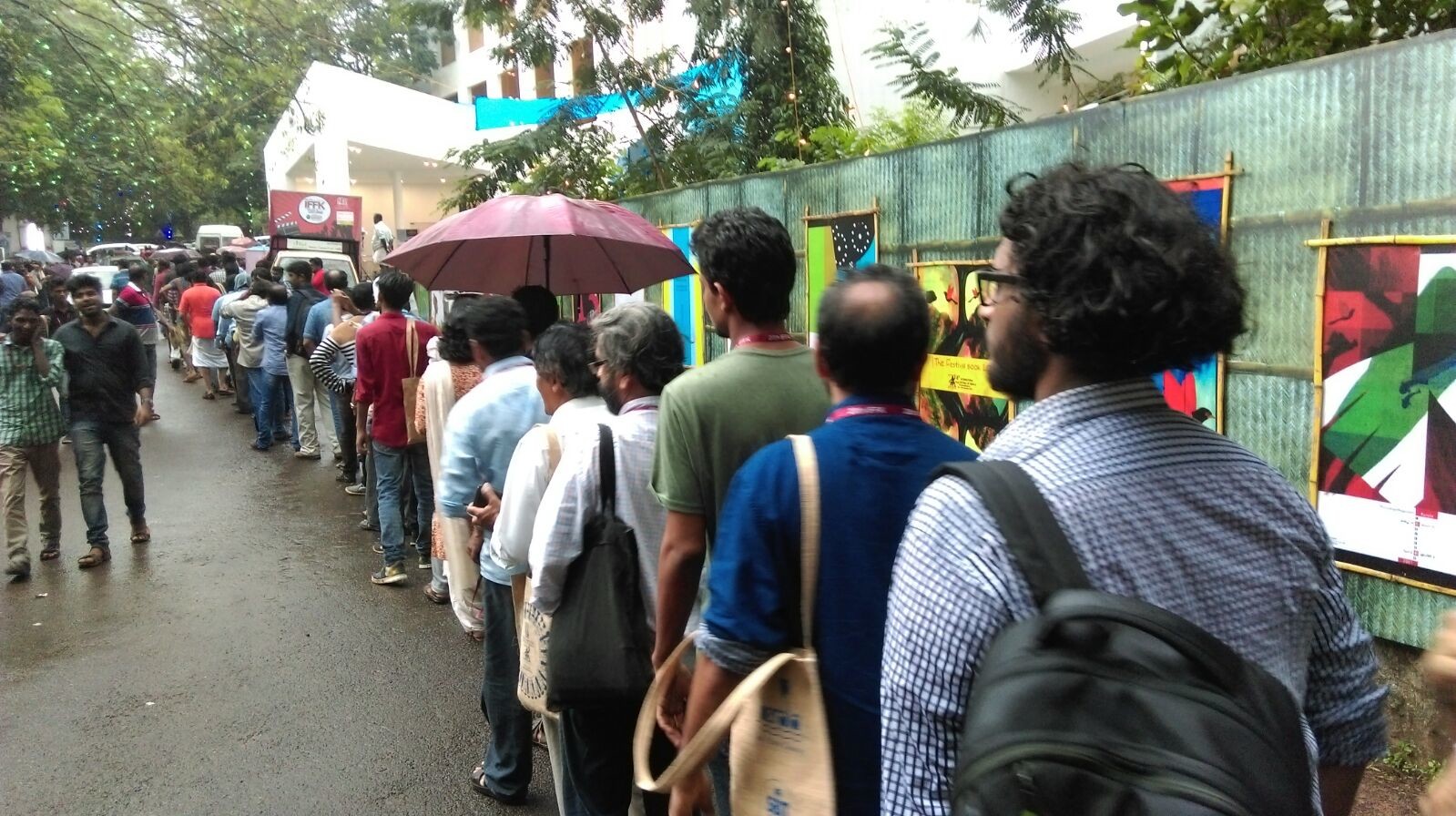 5:40 PM
People wait in queue for Kim Ki Duk's movie
5:02 PM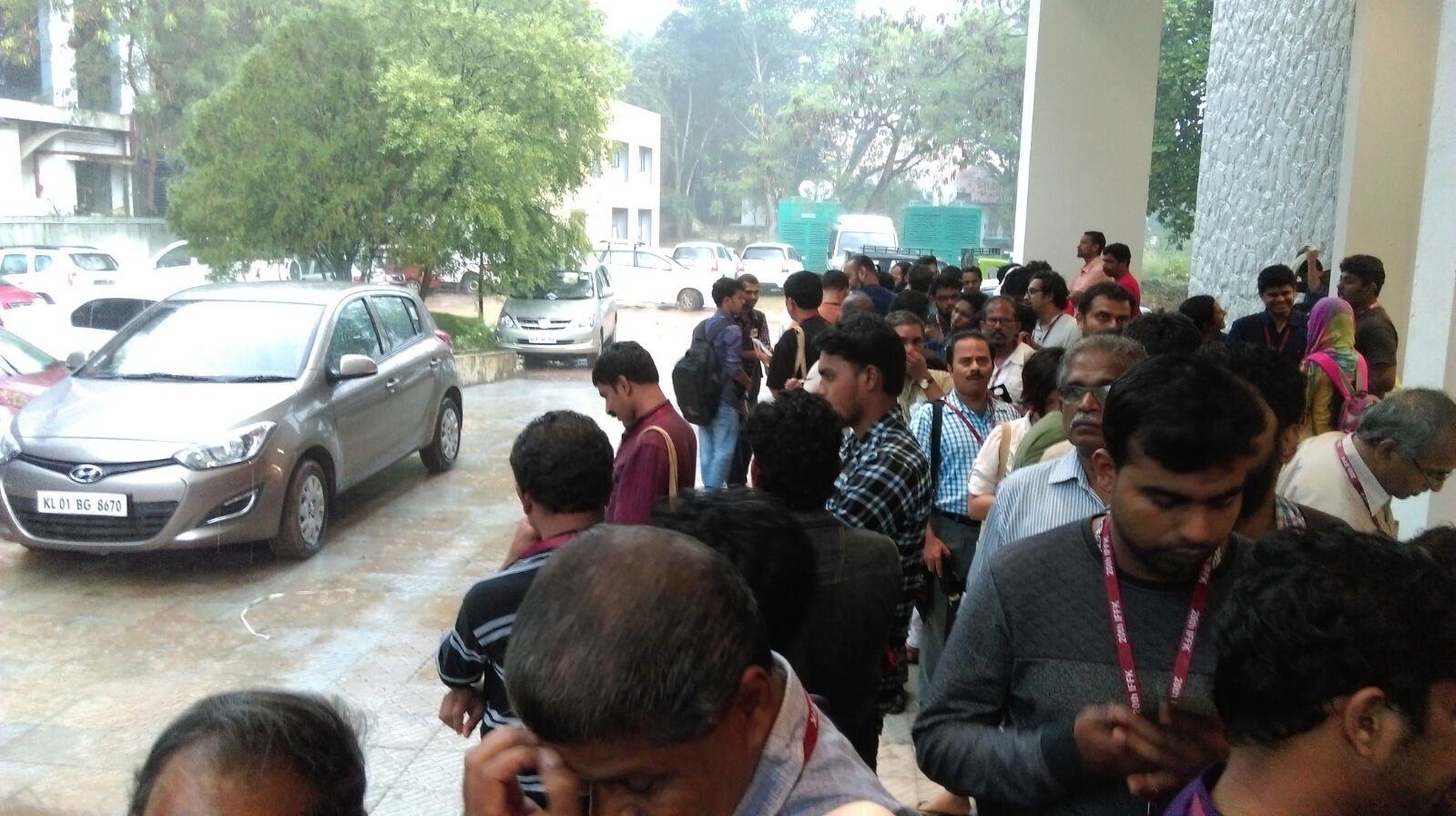 4:45 PM
Kim Ki Duk's 'Stop' will be screened at 6.45pm at Tagore theatre
4:35 PM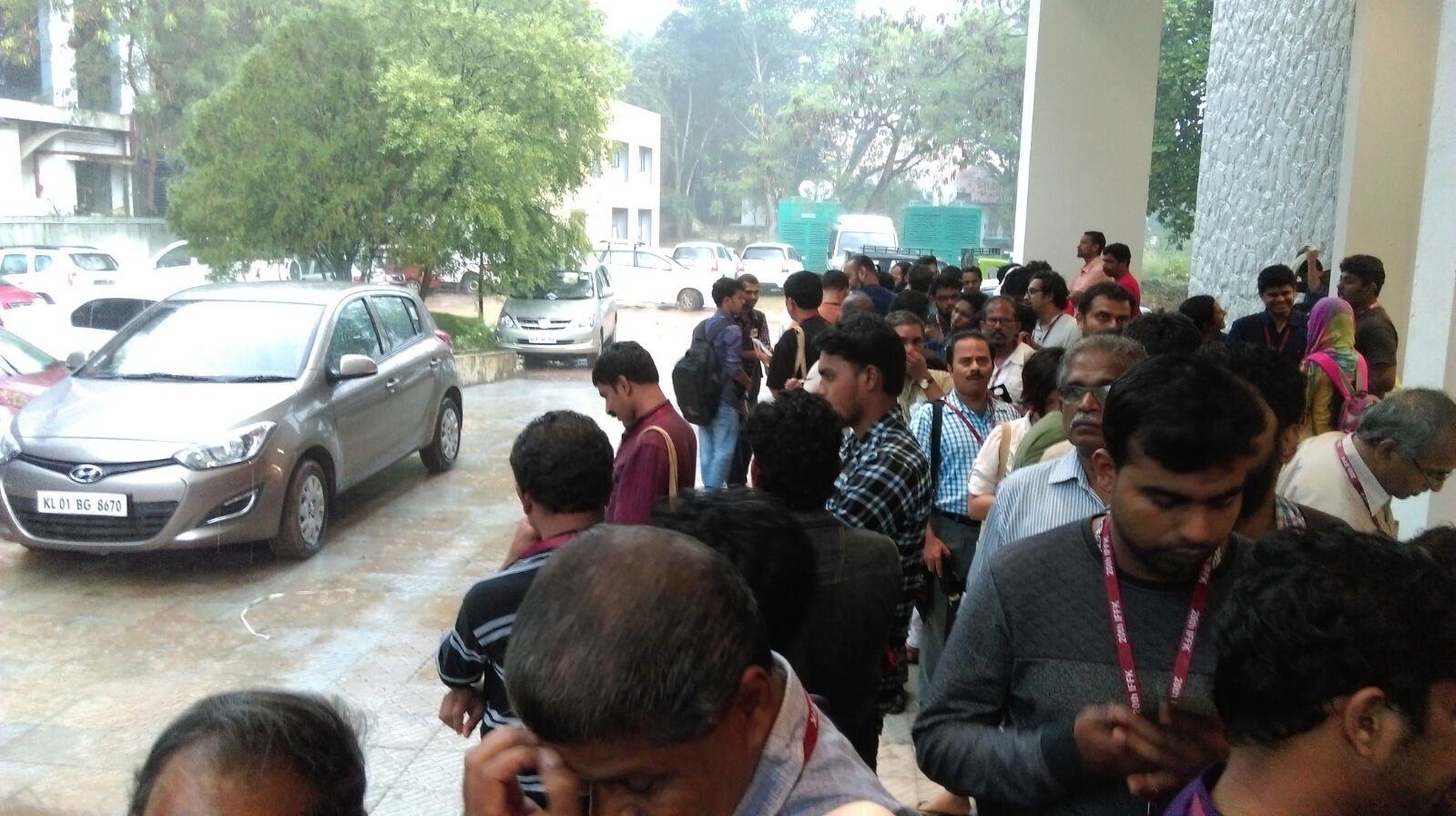 4:33 PM
Long queue for Kim Ki Duk's movie 'Stop'
2:29 PM
'Mustang' begins at Sree Kumar
2:27 PM
'Big father Small father and other stories' will be screened on 8th Dec in New screen 1 at 9 pm. New reservations for the show have to be made
2:26 PM
Kattum Mazhayum (Wind and Rain) has been rescheduled to 8th Dec in New Screen 1 at 11:15 am. New reservations for the show has to be made
2:18 PM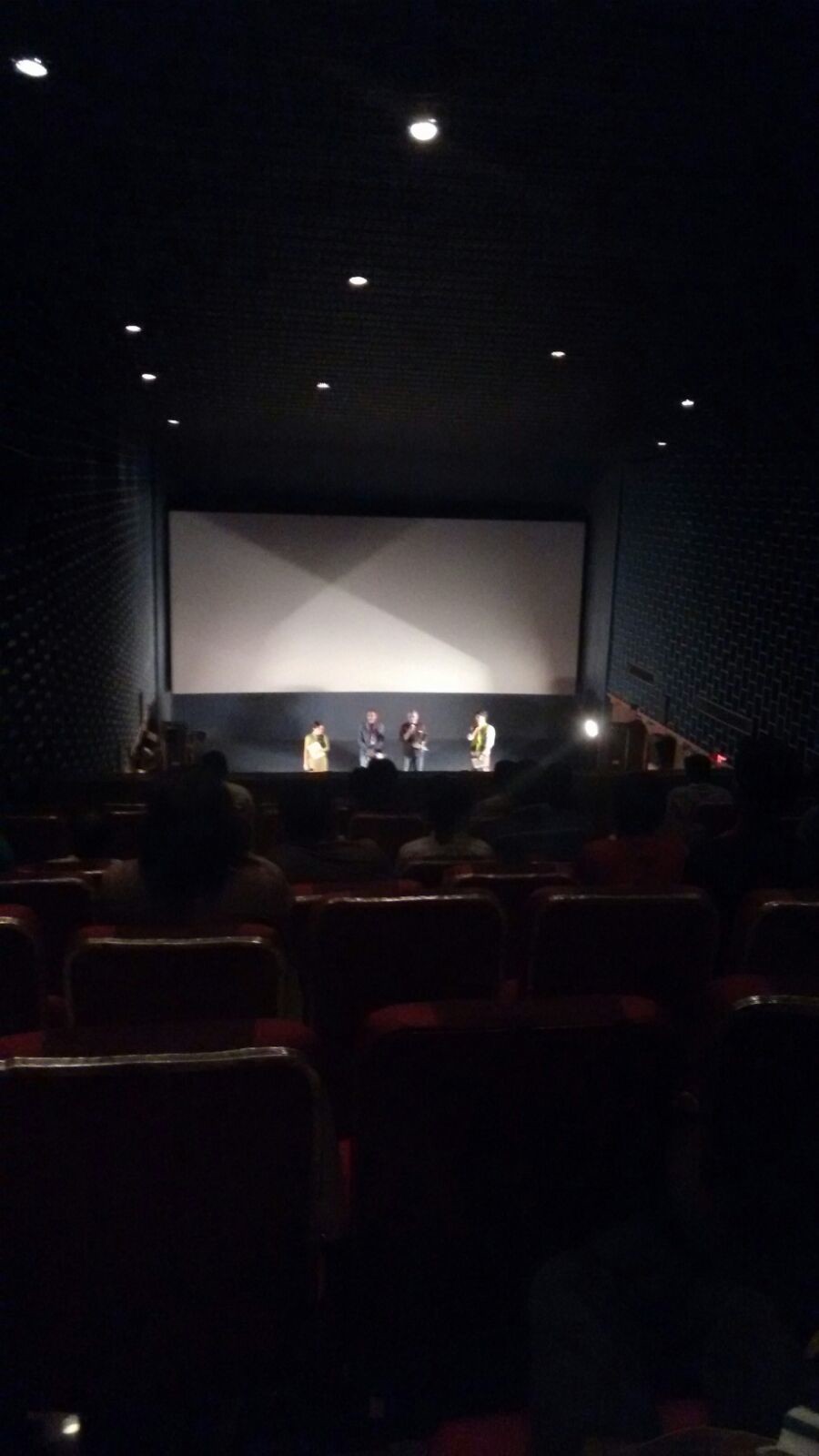 1:22 PM
Iranian drama film 'Nahid' drew good responses from the crowd.
11:45 PM
10:28 AM
Kim ki-duk's eco-thriller 'Stop' will be screened at Tagore at 6.45 pm. It's the only film from the South American veteran which will be shown at IFFK 2015, and hence is likely to be housefull.
10:07 AM
Salim Ahmed's Mammootty-starrer 'Pathemari' will be screened at New Theatre screen 1 at 2 pm. Rumour has it that the star might come for the show. We can't confirm it though.
09:35 AM
We enter Day 4 of IFFK 2015. It's Monday and the crowd has increased as expected. Almost all shows are running full. It is expected to stay this way this week.
10:28 PM
Jacques Audiard's French drama film 'Dheepan', which tells the story of three Tamil refugees who flee the war-ravaged Sri Lanka and come to France, is set for a 10.30 pm show at Nishagandhi and will wind up proceedings for Sunday. We will have its review up tomorrow. So long, folks.
5:50 PM
Controversial Malayalam film 'Chayam Poosiya Veedu', directed by Satish Babusenan and Santosh Babusenan, to be screened at Kalabhavan at 6.45 pm.
4:32 PM
The number of seats and the new reservation system through online and mobile app seem to be effective.
4:27 PM
Most shows are running full. Also, there have been no complaints regarding the conduct of the fest so far.
10:36 AM
Australian filmmaker Paul Cox's 'Force of Destiny', which was shot in Kerala, to be screened at Sree theatre at 11.30 am.
6.13 PM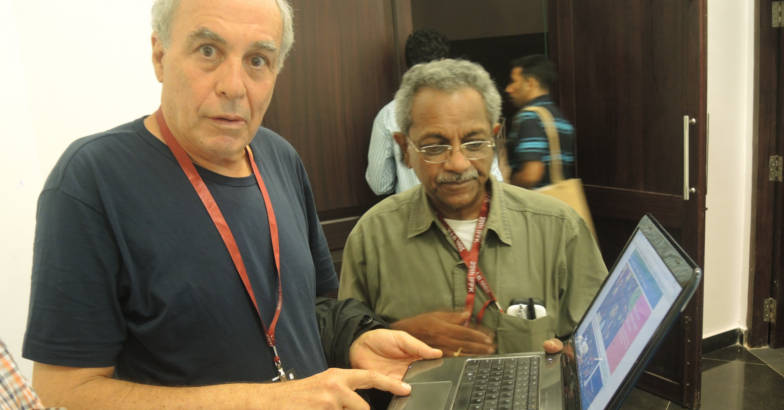 6.12 PM
Manoramaonline's IFFK 2015 bilingual website officially launched by International Jury Chairman Julio Bressane Eduardo and advisory committee chairman Shaji N. Karun
3:47 PM
It's raining in the capital city
1:45 PM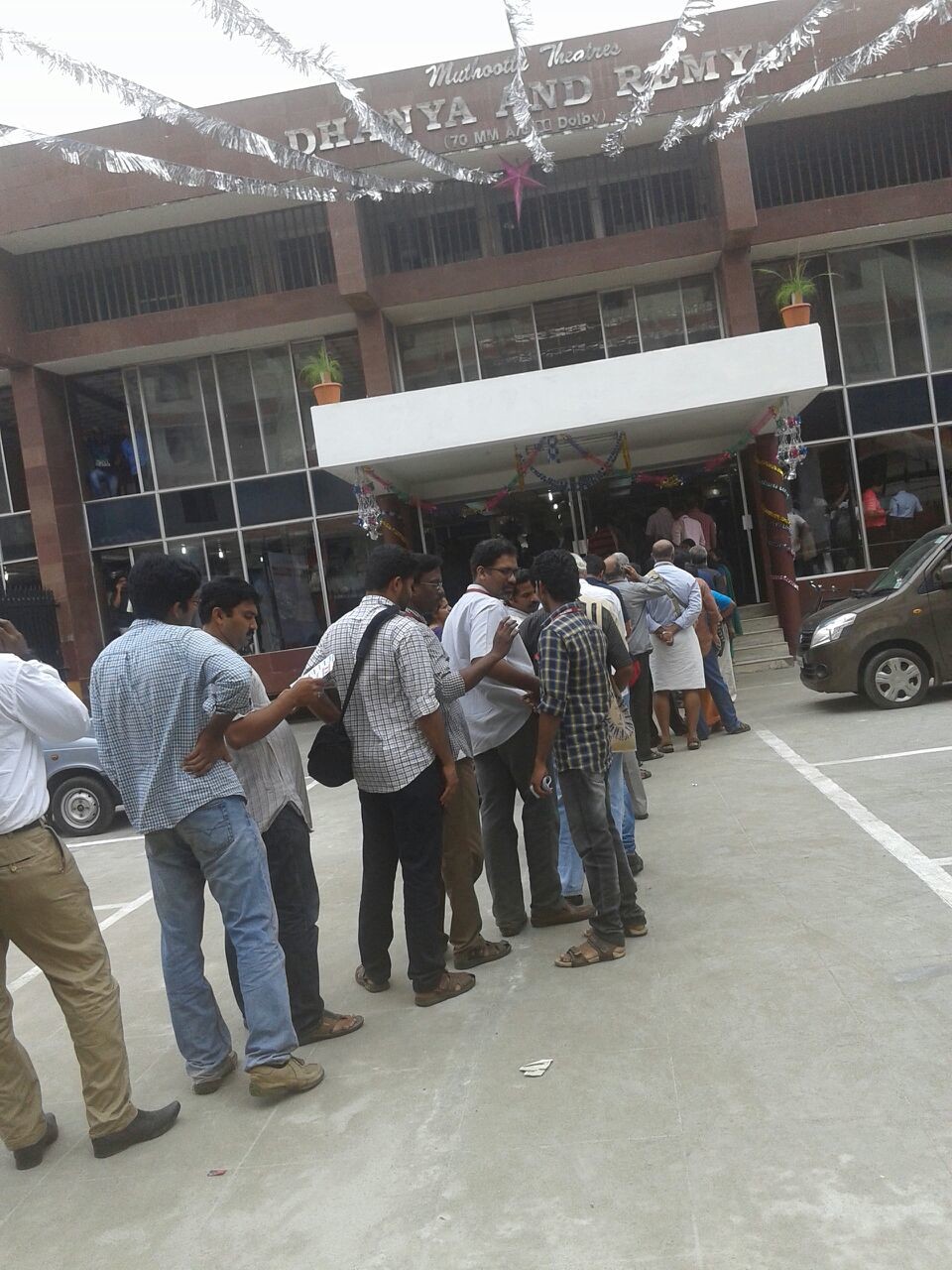 1:34 PM
Long queue in front of Remya Theatre for 'The measure of a man'
12:59 PM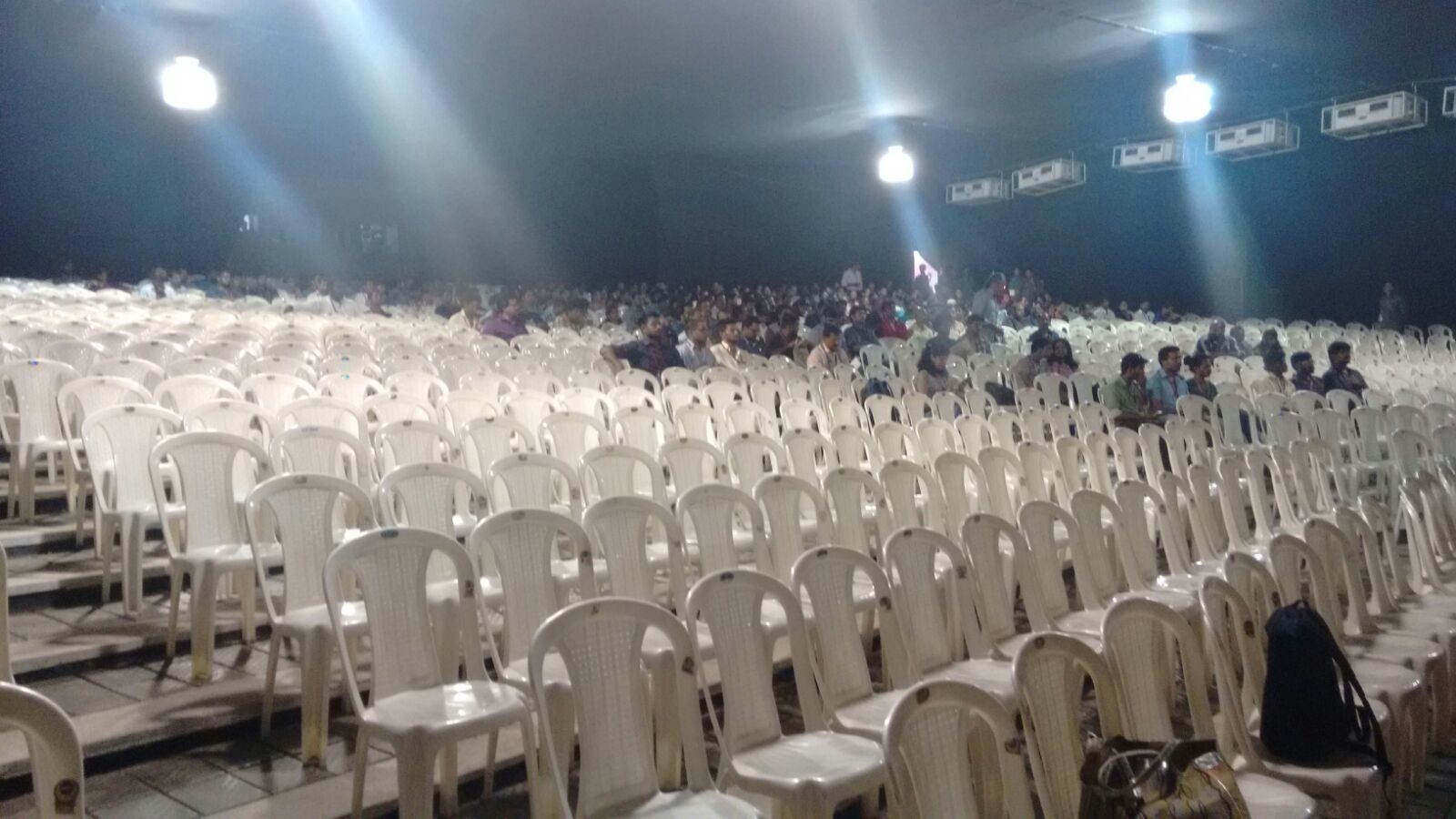 12:57 PM
Due to technical problems at Sreekumar theatre, 11.30 show begins at 12.45
12:45 PM
Competition film 'Immortal' (Mamiroo), Iran, directed by Hadi Mohaghegh ready for screening at Nishagandhi
12:05 PM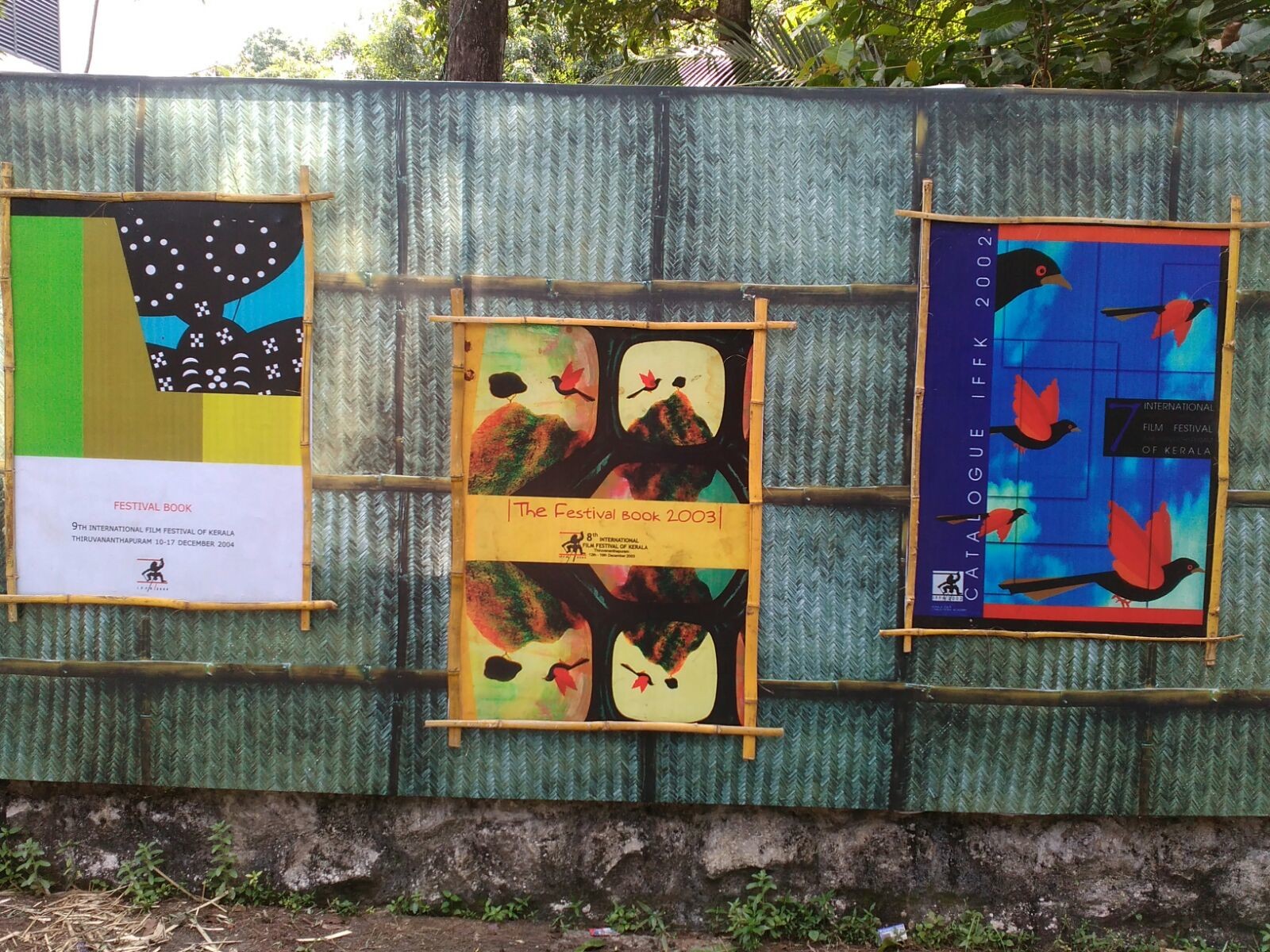 11:57 AM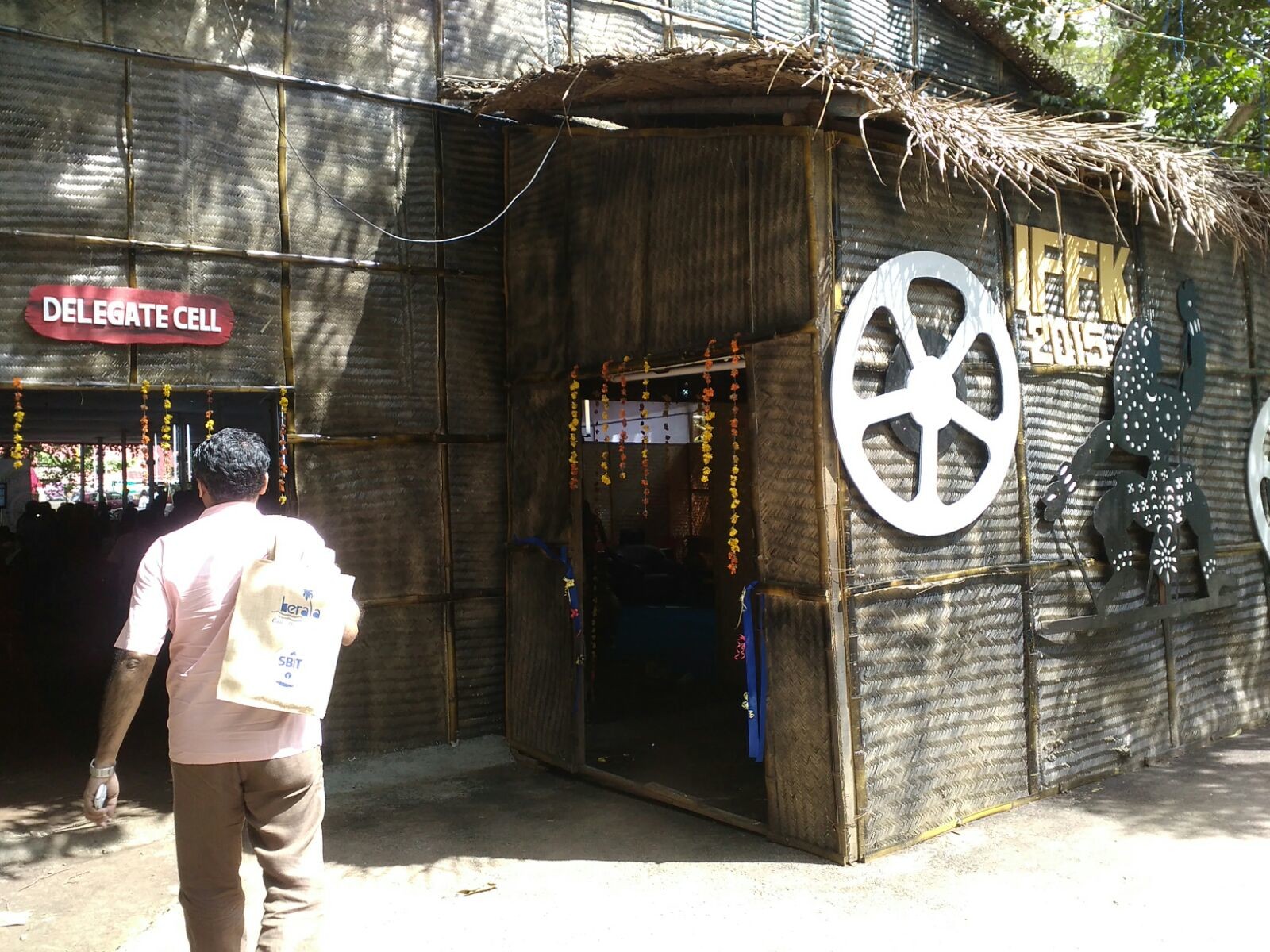 11:55 AM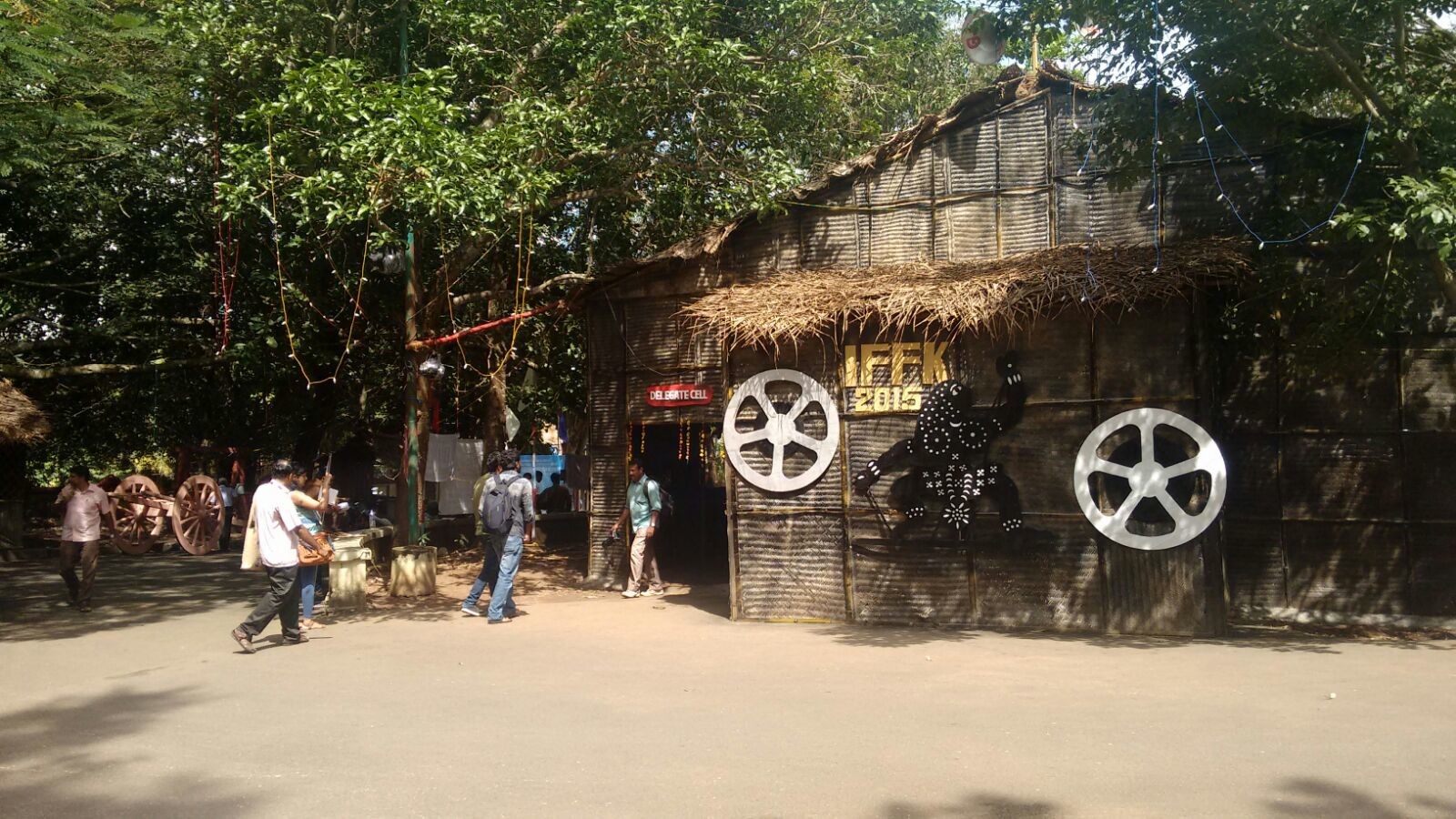 11:43 AM
Previous year's IFFK book covers displayed at Tagore theatre
11:40 AM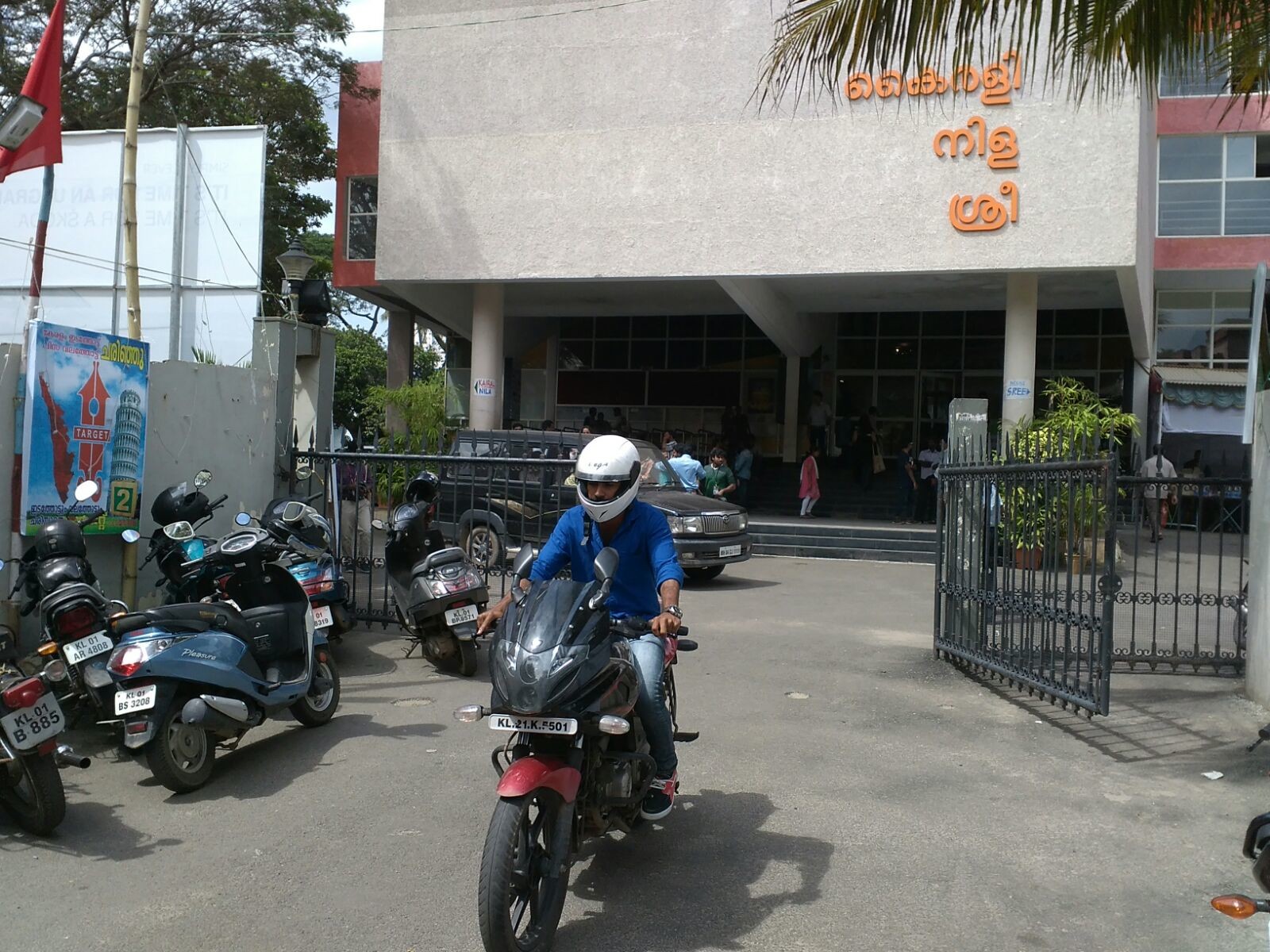 11:35 AM
The usually crowded Kairali theatre is deserted
11:33 AM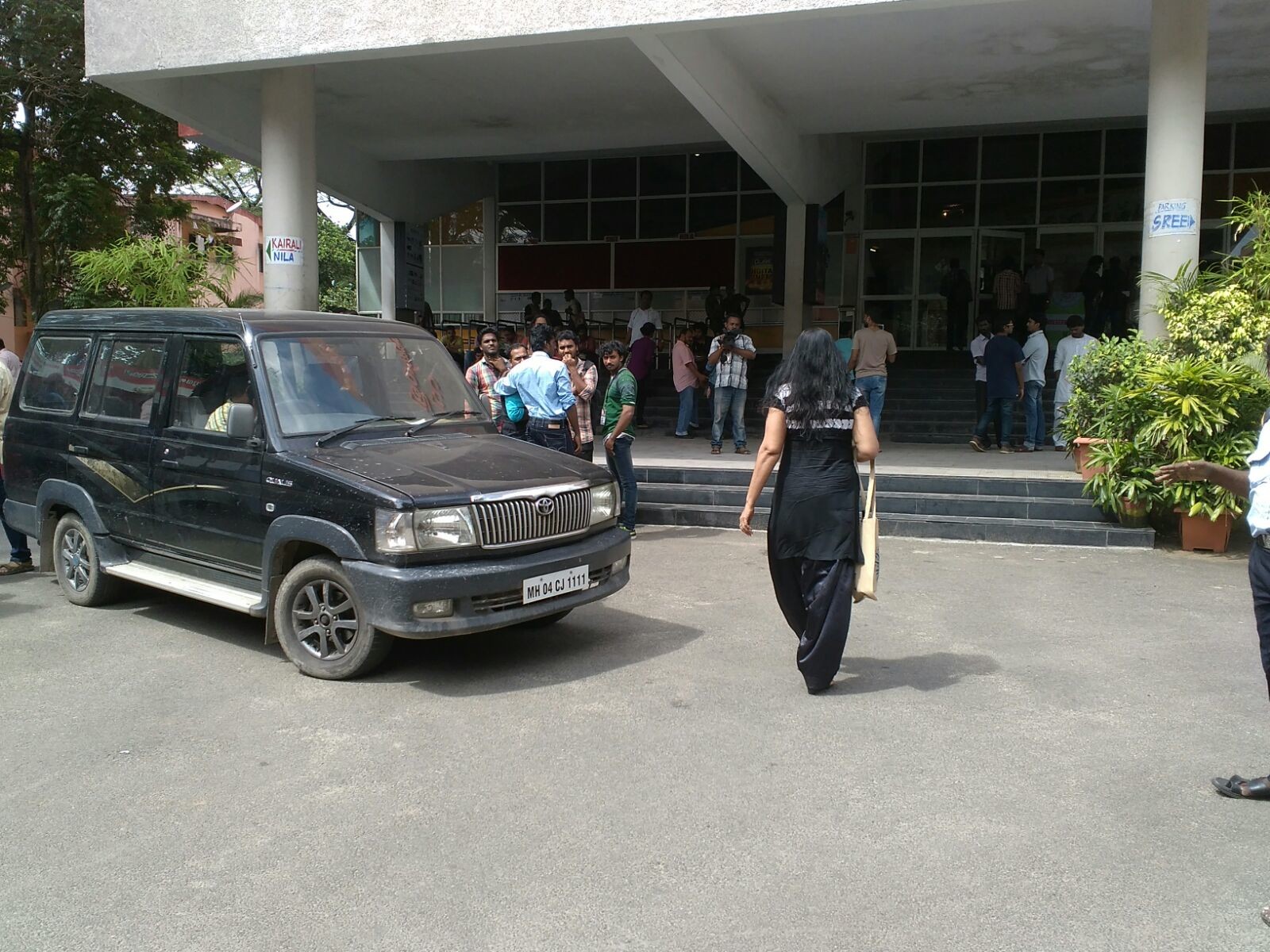 11:00 AM
Kairali theatre:Reservations are full for movie 'Secret', long queue for remaining seats
10:23 AM
The first show at Nishagandhi begins
9:00 AM
Shows begin at all screens of IFFK except Nishagandhi.
8:30 AM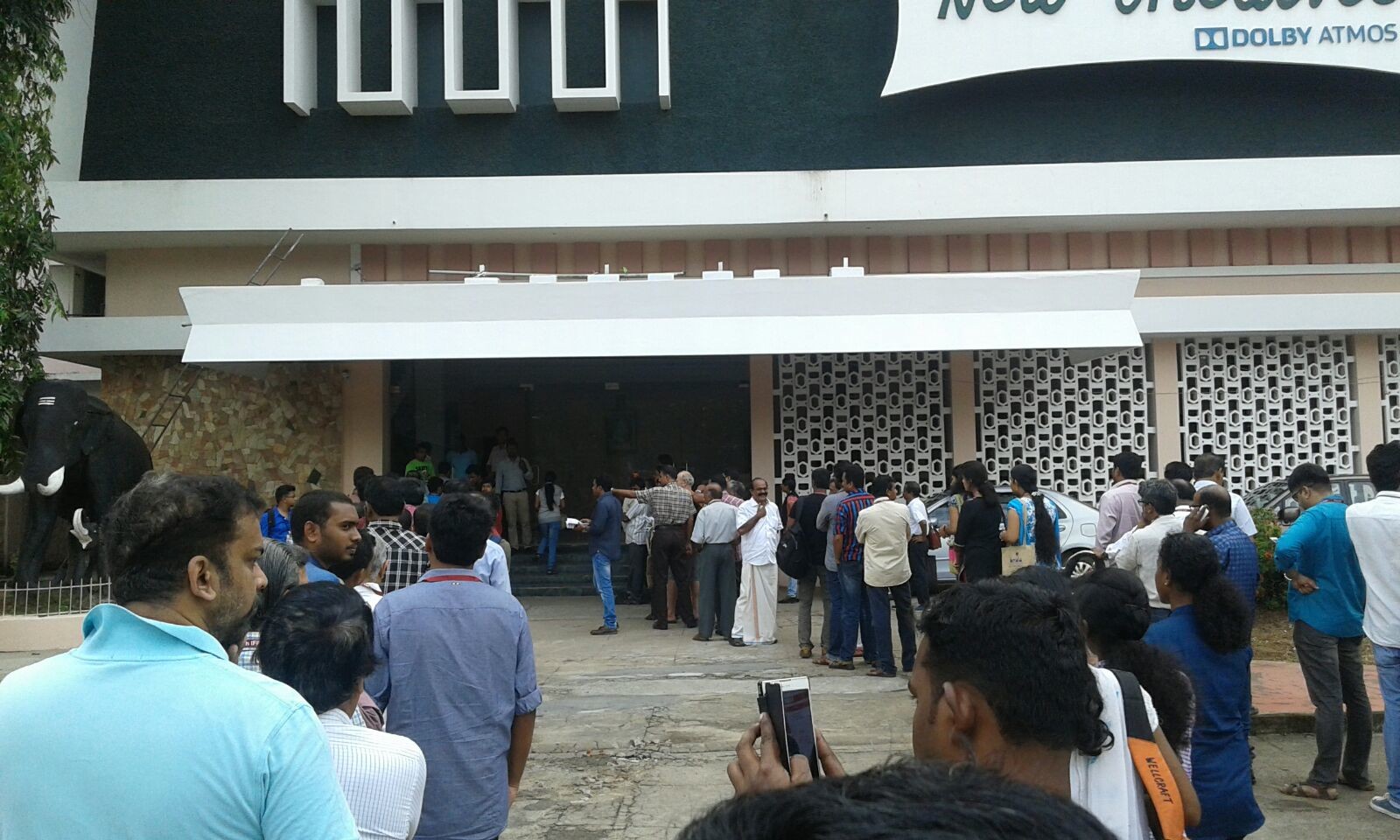 8:00 AM
IFFK Day 1 - We bring you the latest updates from the festival
8:59 PM
With that we wind up our coverage of IFFK opening ceremony. Happy movie watching everyone!
8:58 PM
Screening of inaugural film Wolf Totem begins
8:48 PM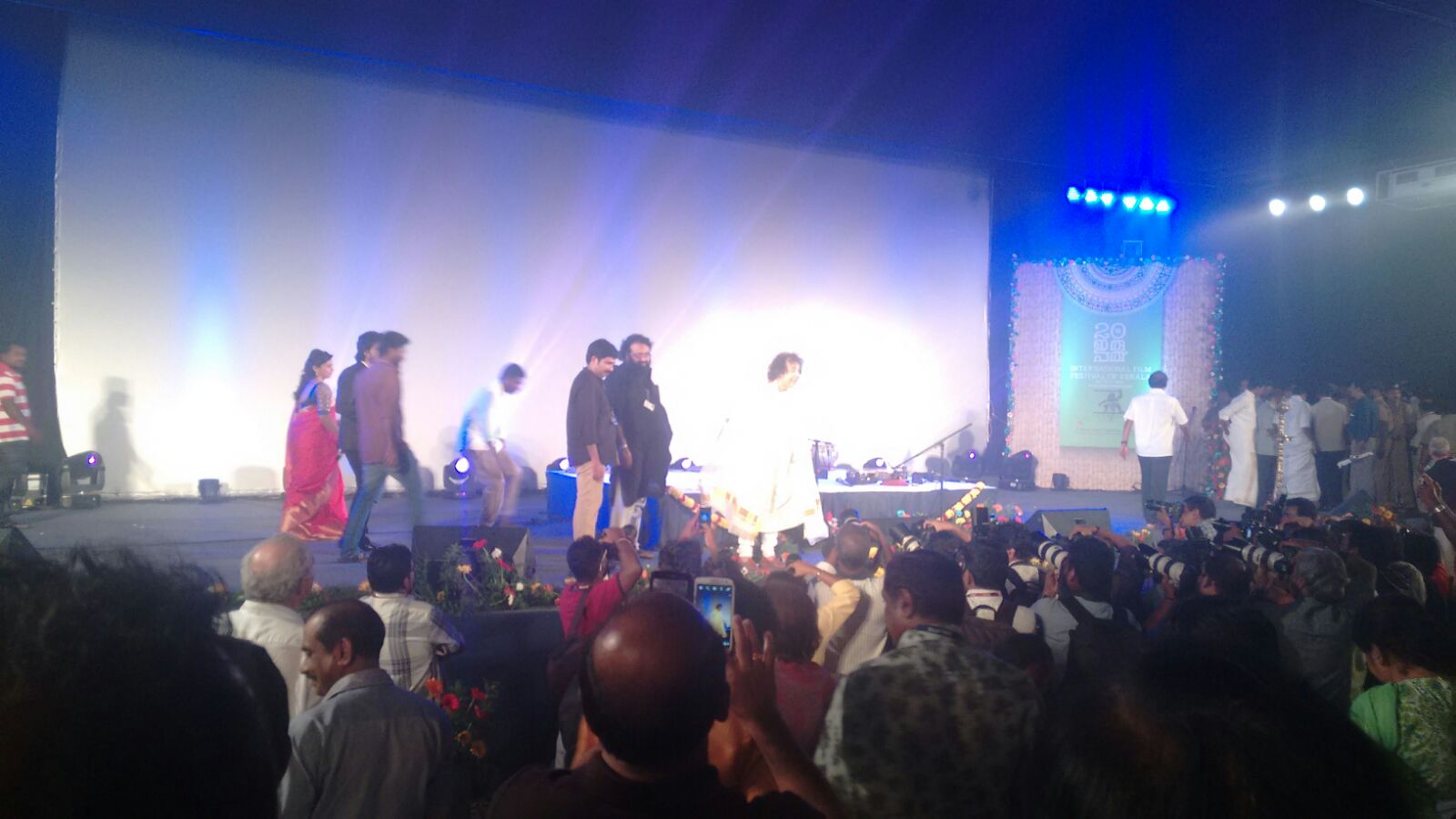 8:48 PM
Ustad gets a standing ovation from the crowd
7:55 PM
Magic begins - Ustad along with Zabir Khan performs
7:49 PM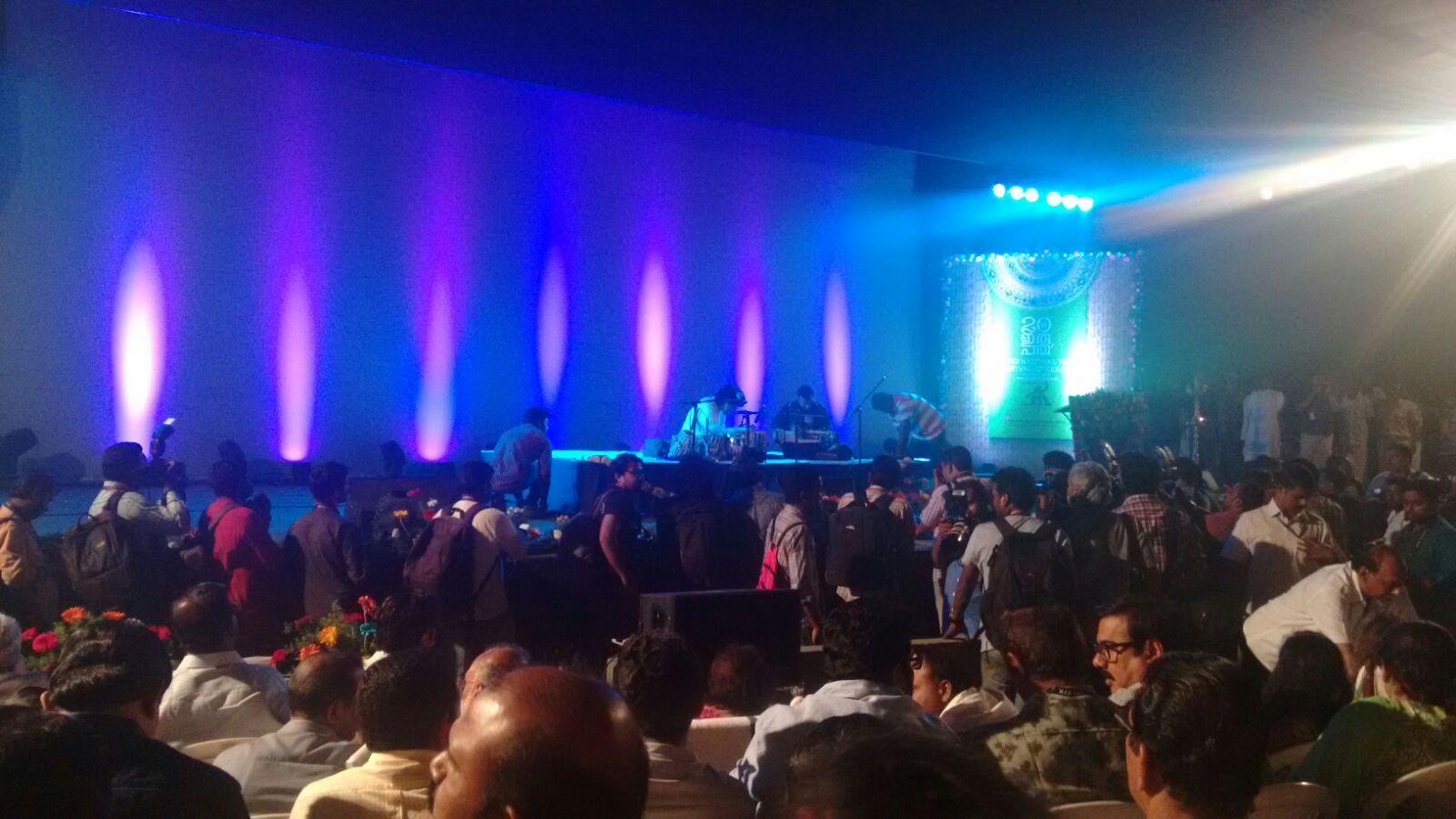 7:46 PM
Stage set for Ustad's performance
7:31 PM
Souvenir released - Shashi Tharoor gives souvenir to actor Nedumudi Venu
7:28 PM
Ustad strikes a light tone at IFFK - says had no idea will have to deliver the keynote speech, or else I would have brought a key or something :)
7:21 PM
Ustad begins his address with a 'Namaskaram'
7:19 PM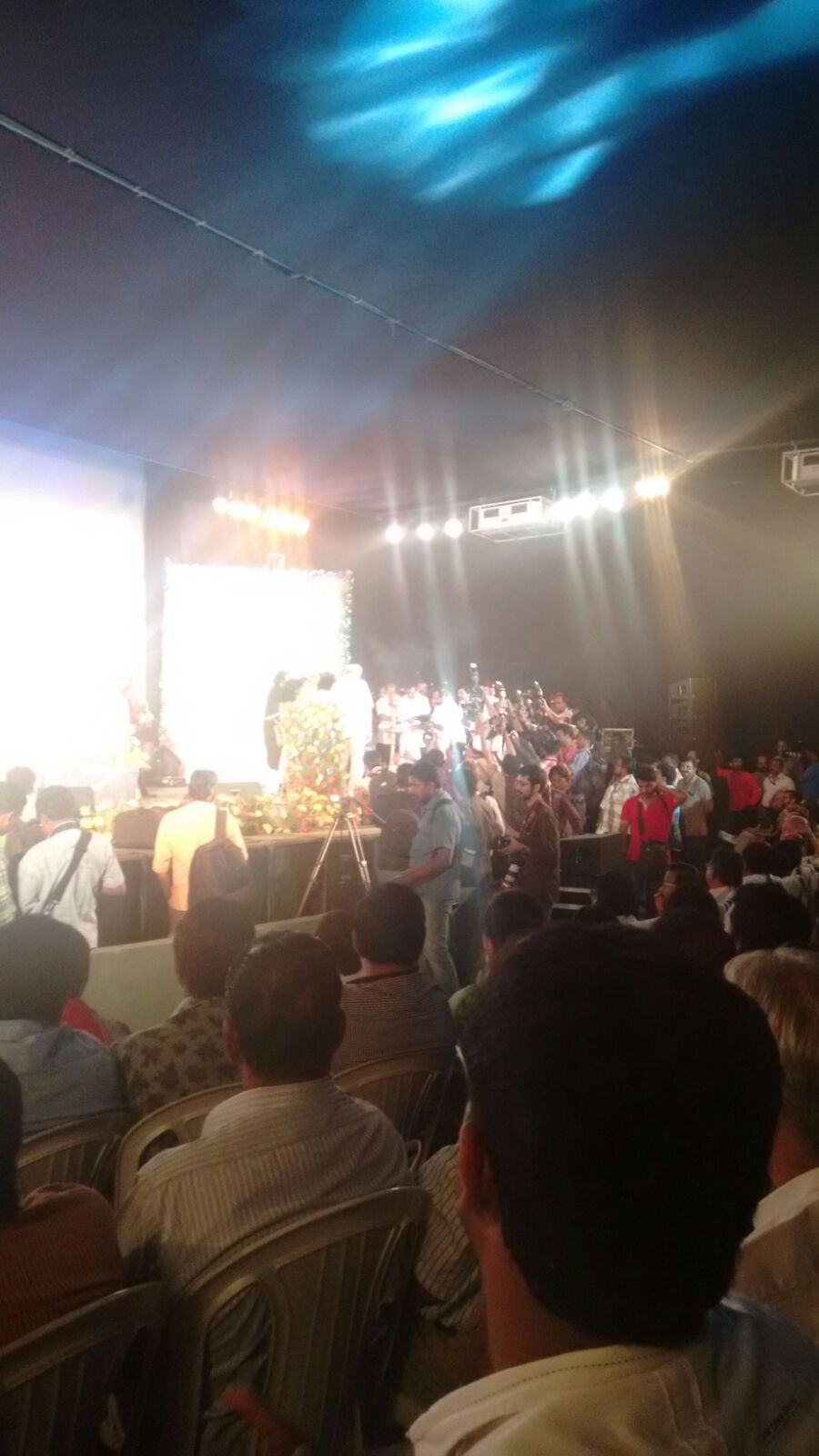 7:17 PM
Minister Thiruvanchoor Radhakrishnan seeks everyone's support for IFFK
7:14 PM
Kerala Chief Minister Oommen Chandy inaugurates 20th edition of IFFK
7:12 PM
Lifetime Achievement Awardee Dariush Mehrjui not present at inaugural ceremony. Will join IFFK only on Dec 8
7:10 PM
Jury chairman, Brazilian filmmaker Julio Bressane, wishes all a wonderful time at the festival
7:07 PM
Renowned directors from across the globe in attendance for the opening ceremony
7:05 PM
Ustad gets a resounding applause from the crowd, people are waiting for his performance
6:55 PM
Festival Chairman says IFFK is now the second largest film festival in Asia considering people participation
6:50 PM
For the first time in IFFK history, majority of delegates denied permission to view the inaugural movie
6:48 PM
Opening ceremony begins
6:41 PM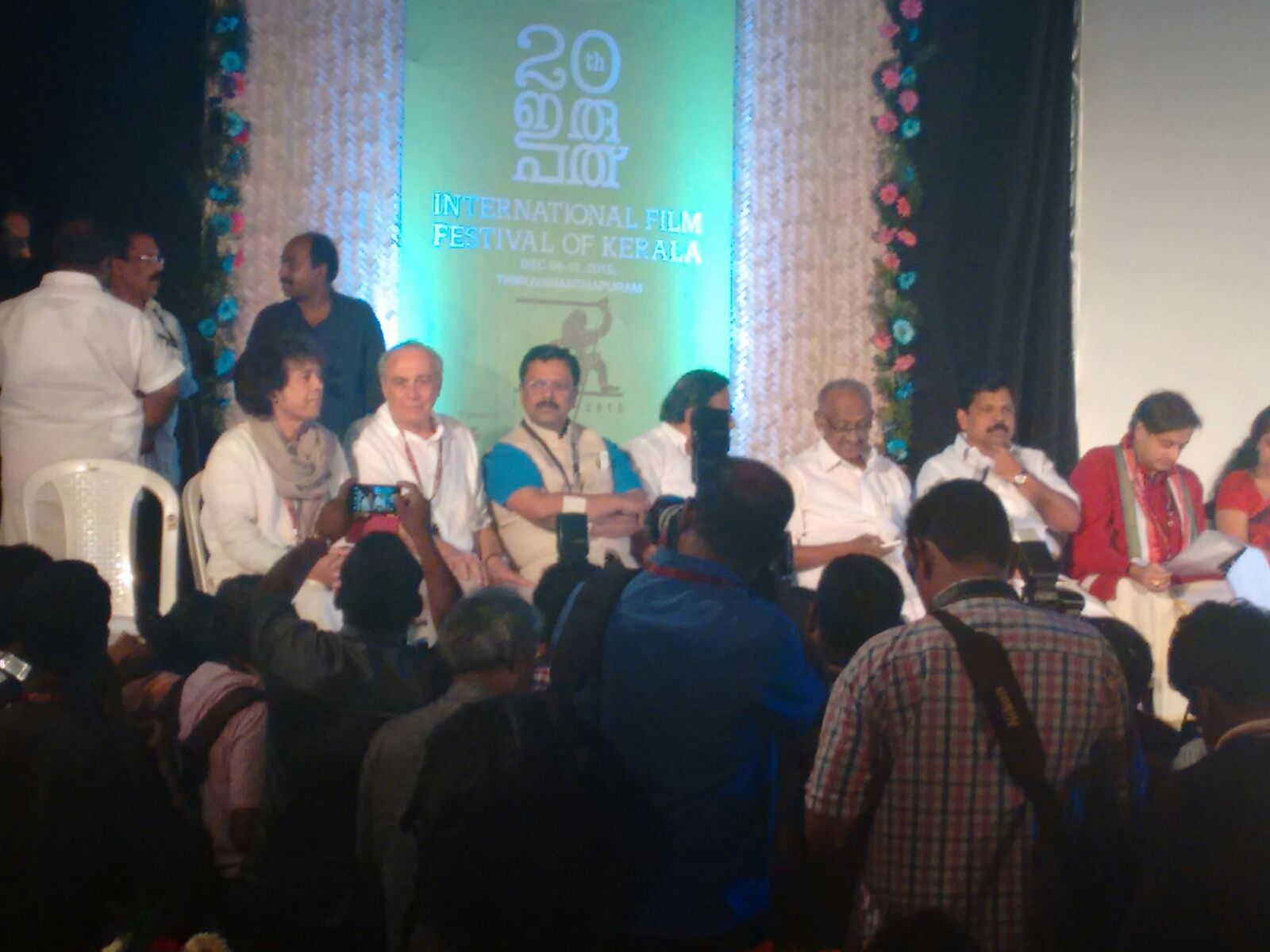 6:36 PM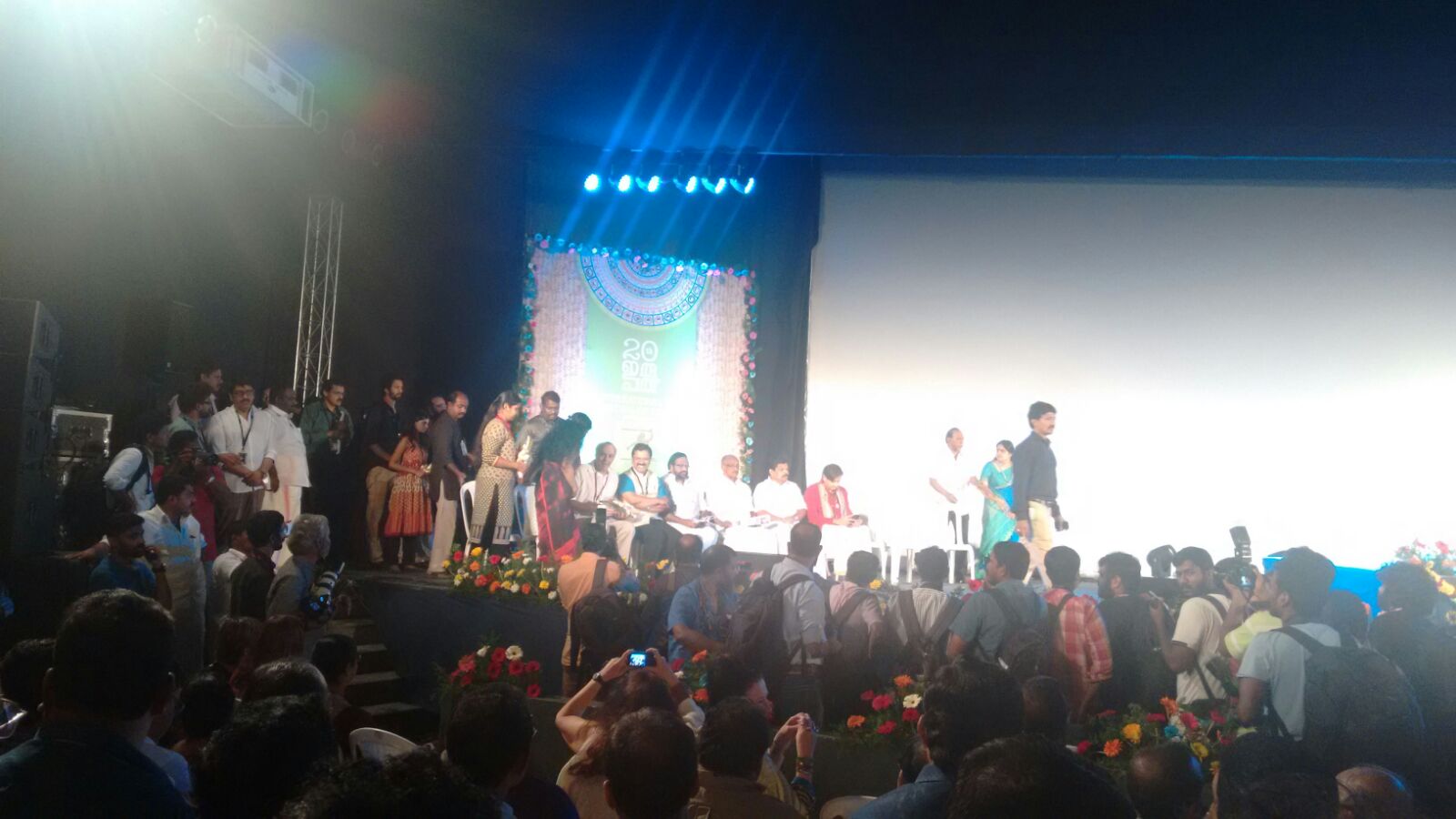 6:29 PM
Victoria to be screened at Tagore, Kairali
6:21 PM
Inaugural film Wolf Totem will be screened only at Nishagandhi
6:14 PM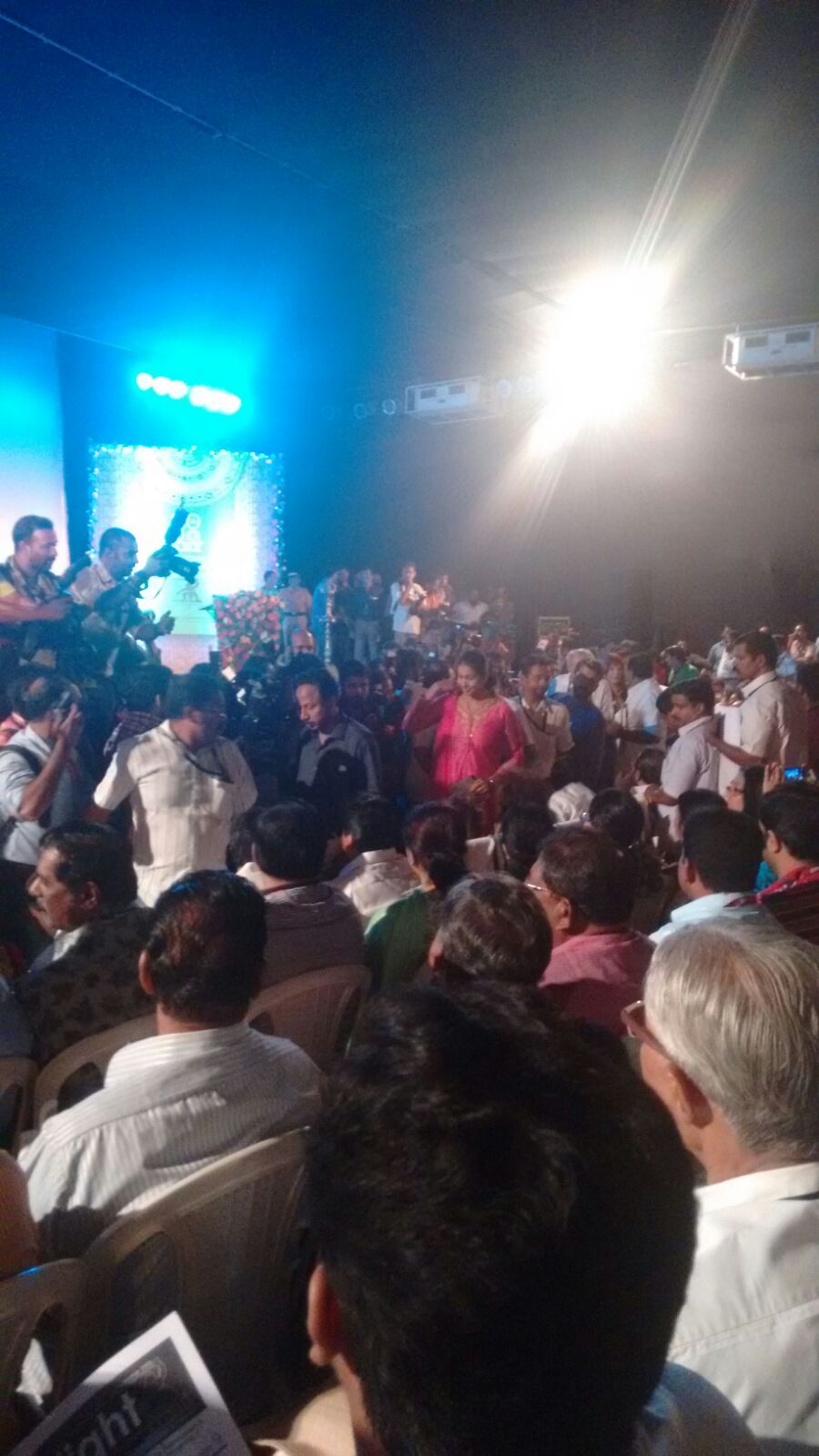 6:07 PM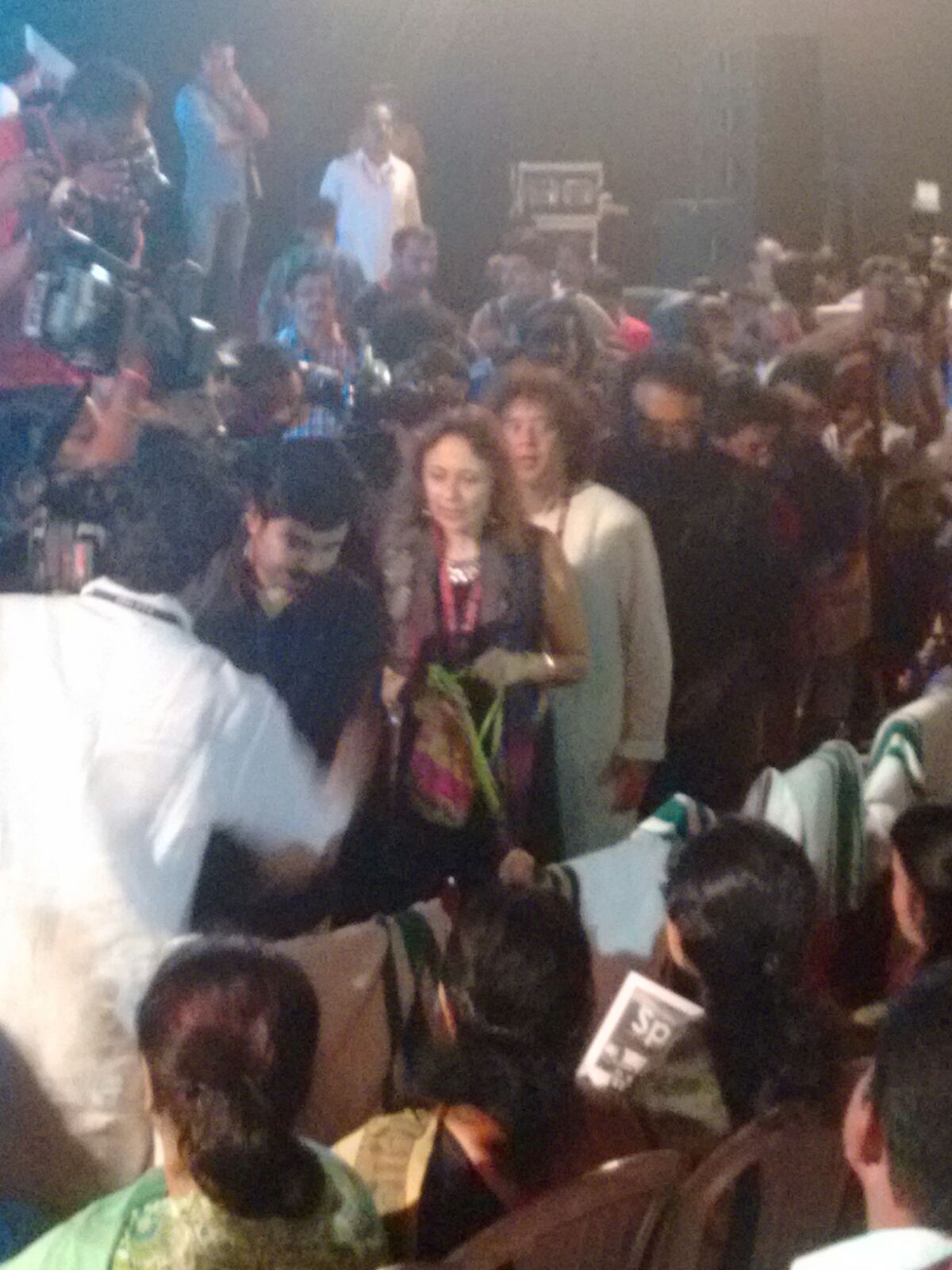 6:04 PM
Jury, guests reach venue
5:53 PM
Opening ceremony of the 20th edition of IFFK to begin soon
2:52 PM
Sixty per cent of the seats in all theatres will be available for reservation. The reservation can be made through the official site or mobile.
1:30 PM
Over 12,000 people are expected to attend the gala
11:15 AM
180 films from 64 countries to be screened at 13 venues across the capital city during the eight-day-long festival
10 AM
Stage set for 20th IFFK