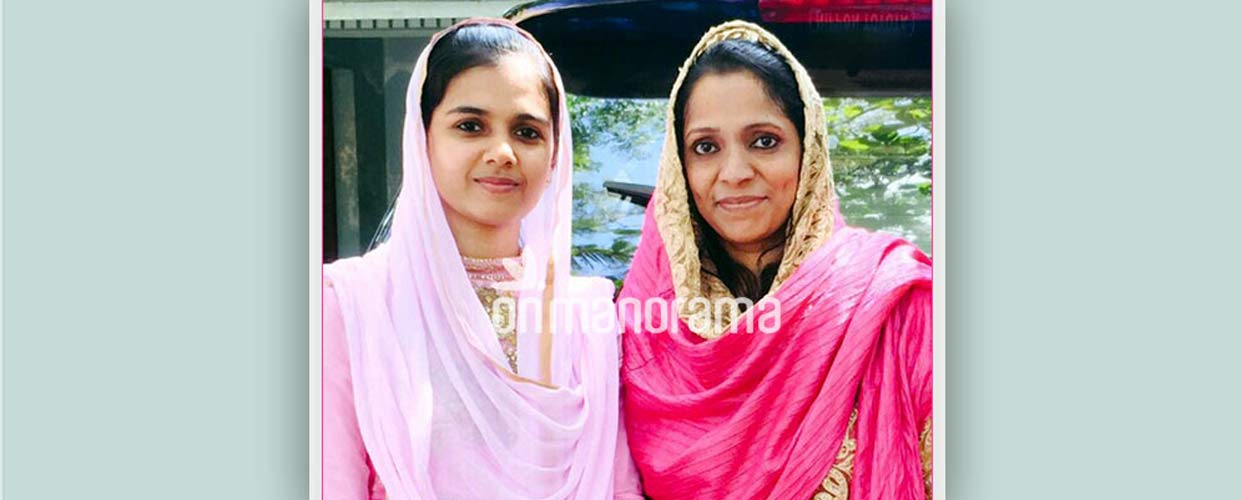 From homemakers to entrepreneurs: an inspiring tale of 2 Thrissur women
Amrutha Menon P
When Asna Mohammed Shajil and Shabana Noushad Ali thought of turning their hobby into business, little did they know that it was their first step into the world of entrepreneurship.

Baby steps
Currently settled at Chavakkad in Thrissur, Asna is originally a native of Kozhikode. The duo became neighbors after marraige. Both were passionate about drawing, stitching and crafts. One day, during their daily chitchat session, the neighbors decided to start a business venture. And thus, 'Little RAMP' was born. "A lot of online boutiques are available for women to choose from. However, there are very less shops, which focus on customized dresses for kids. We specialize in designing, manufacturing and stitching. Right now, three tailors work for Little RAMP," says Asna.

The stitch of success Although our boutique specialized in children's clothing, it became so much popular in no time that people soon started flocking the shop for dresses for teenagers and women. Our first sale was to a family friend back in 2014. There has been no looking back ever since. Today, we send bulk orders, even to UAE. Within India, a huge share of our customers are from Bangalore and Kerala.

What is exclusive about Little RAMP?
There is no compromise on the material quality. And that is ground rule number one. Neat and perfect stitching, with customization is another specialty. For newborn babies, soft fabrics are chosen with utmost care. Now, we are the first choice for baptism robes, party frocks and bridesmaids' dresses.

The crowd's reaction
The journey from a little hobby to this stage feels overwhelming. Apart from a source of income, satisfaction is very important for us. We feel it's our responsibility that we render the best. On a personal level, from being homemakers to successful businesswomen, the transformation was fully satisfying. It's our passion that keeps us going.

The designer's word Inhibition is the only factor that hinders women from reaching where they want to be in business. But today's world has much more to offer. The global market is open before us. Business is not just about making money. The door to success is always open, it's just that you need to see things with a wider perspective. Let's not waste time sitting idle at home, instead let's do something good.

Where can we find your collections?
Our exclusive designs are featured on the Facebook page Little RAMP. Anybody can place orders via Facebook. Overseas customers can book orders; after which it will be sent via post. Payment will be through cash on delivery mode.

Little RAMP can also be contacted via WhatsApp: 8129290155. You can alternatively mail us at: littleramp2014@gmail.com.