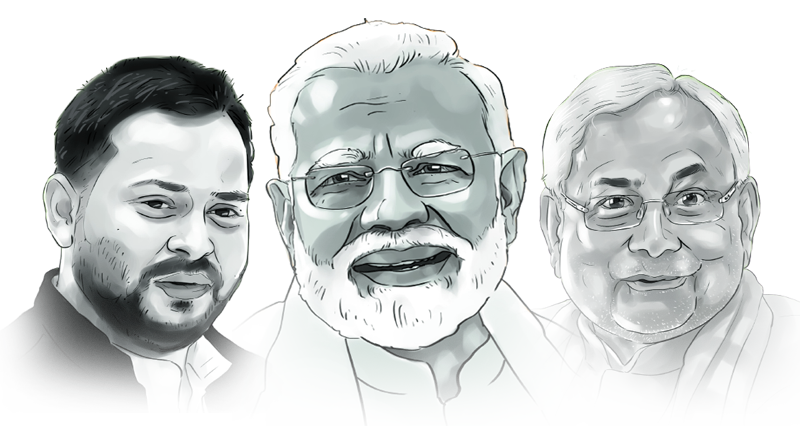 Battleground Bihar
In the 2015 Assembly elections, the coalition or Mahagathbandhan comprising Nitish Kumar's JDU and Lalu Prasad Yadav's RJD secured a massive victory. However, in 2017, due to differences with the then Deputy Chief Minister and Lalu Prasad's son Tejashwi Yadav, Nitish Kumar parted ways and joined hands with the BJP to retain his power. This time around the state has NDA-led alliance with JDU contesting in 115 seats, BJP 110, Vikashsheel Insan Party - 11, Hindustan Awam Morcha - 6. Nitish Kumar is the chief ministerial candidate.
The NDA received a setback at the last moment after Lok Janshakti Party (LJP) led by Chirag Paswan quit the NDA alliance. He has declared that his party would be fielding candidates against JDU in all constituencies. However, the LJP will not contest against BJP candidates. This surprise move from LJP's side has made the outcome of Bihar elections unpredictable. The LJP decision has already generated a lot of heat in the political circles with the issue being debated hotly during the election campaign.
On the other hand is the Mahagathbandhan in which RJD is contesting in 144 seats, Congress 70, CPI(ML) 19, CPI 6 and CPM 4. Tejashwi Yadav is the chief ministerial candidate.